Trends for 2022: Makeup Tips
August 1, 2022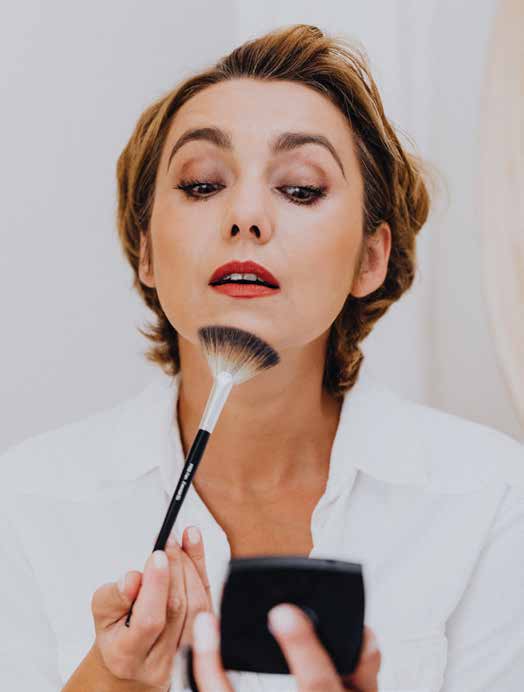 Many fashion designers are opting for blue eyeshadow this year on their models and celebrity clients. In case blue isn't quite you, here are 10 trending makeup tips to keep you runway-ready.
Face gems. A little sparkle goes a long way. Apply tiny gemstones on your cheeks or brow bone or the corner of your eye to feel like a star.
Use negative space for positively enchanting eyes. What you leave out has become as important as the eyeshadow you choose. Use a kohl pencil or other liner above your eyelid crease to draw attention to your beautiful eyes.
Radiant skin. A heavenly complexion never goes out of style. Recreate the cheeks you were born with by artfully blending blushes and bronzers. And don't forget to protect your skin with UV sunscreens and makeup when you go out during the day.
Thin eyebrows are back. Since trends come and go, you might want to hold off on plucking. Instead, use a brow pencil and artful concealer to impart a look that's truly a blast from the past.
See red. Red lips appear everywhere these days. Keep them bright and rosy. For a subtler look, try a vibrant coral shade in place of ruby.
White eyeliner. Double line your eyes with black and white or apply a little white in the inside corners to make your eyes really pop.
Make 'em blush. Bright-colored blush applied to the apple of your cheeks and pulled upwards creates a dramatic look night or day.
Pucker up with glossy lips. Contrast high-gloss lips with matte eyes and/or
face for a look that wows.
Go for the gold. This summer, gold eyeshadow is all the rage. Add dark smudged eyeliner for a great nighttime look everyone will moon over.
Copper. Apply copper bronzer and eyeshadow with neutral lipstick for the perfect summer shimmer.

Colored eyeliner is also popular this summer and beyond. Line upper and/or lower lids with watercolor shades of green and blue or try some of these other tips to stay captivatingly on trend.