Top Makeup Tips from Celebrity Makeup Artist Kelly Williams
July 1, 2018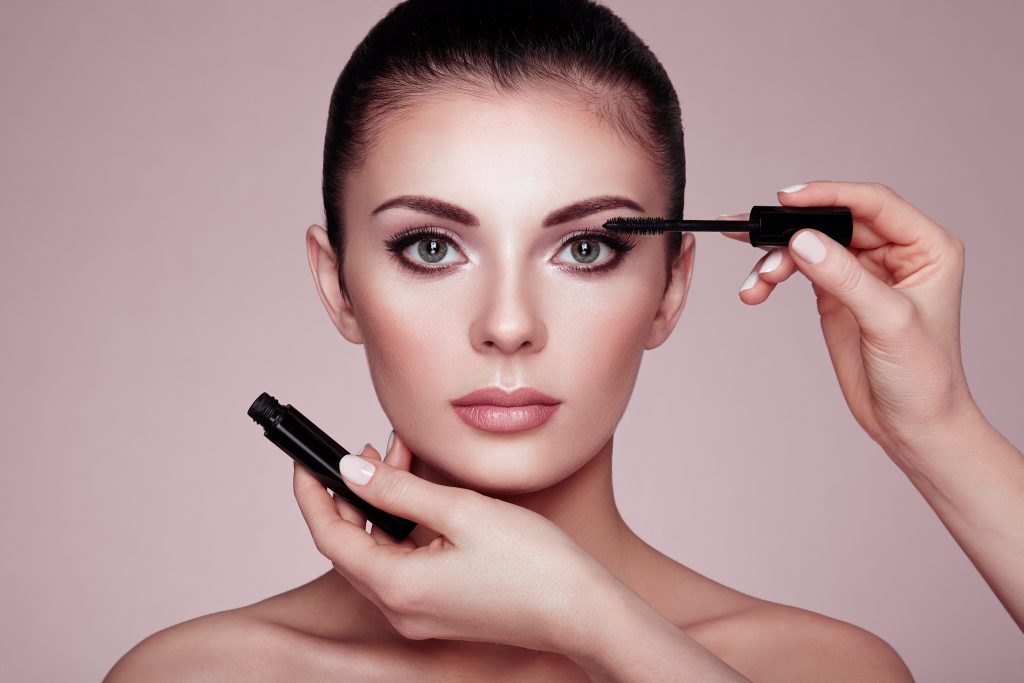 1. The fastest chocolate shimmery smokey eye can be done with one pot of chestnut-brown shimmery or matte cream eyeshadow. Apply all over your lid and then blend with an angled brush. Once applied on your lid blend into your crease back and forth. This can be done in less than five minutes. My favorite chestnut- brown cream eyeshadows are Charlotte Tilbury's eyes to mesmerize in Mona Lisa and Kiko Milano color lasting creamy eyeshadow in dark bronze.
2. I am absolutely crazy for great makeup palettes, whether they be an eyeshadow palette, blush palette, or lipstick palette! These days one can really minimize the quantity of items in a makeup bag. My favorite eye-shadow palettes are by Anastacia and Beautycounter. Anastacia has several, and they are amazing. If you are looking to green-up your products, be thankful for Beautycounter's palette. This green company has made amazing headway on green products. Anastacia has a wonderful blush palette as well. MAC has a wide range of luscious lipstick palettes of reds, oranges, pinks, and nudes.
3. My favorite tip for the summer months is: Less is more. Particularly when traveling, I recommend downsizing your makeup kit to a tinted moisturizer, light concealer, bronzer, soft matte or shimmery peach or nude eyeshadow, chocolate-brown or black eyeliner pencil, mascara, and sheer pink, peach, or even red lipstick or gloss. This way you end up with a beautiful bronze glow, light shimmer on your lids, touch of eyeliner on your bottom lash line, mascara, and beautiful sheer color on your lips. It takes all of ten minutes to get your California glow on. The products that I love for summertime are MAC mineralize skinfinish natural, Beautycounter Tint Skin Hydrating Foundation, Beautycounter Touchup Skin Concealer Pen, Too Faced Beach Bunny and Snow Bunny Bronzers, Burt's Bees lip shine, MAC extended-play gigablack lash mascara, Urban Decay 24/7 glide-on eye pencil in corrupt or zero, and Urban Decay eye shadow.
4. Sunscreen, sunscreen, sunscreen! I hope you are applying sunscreen daily in some shape or form. Although they tell us we should reapply every two hours, I have discovered and absolutely love a light loose powder that includes sunscreen. It is sheer and can fit right in your purse with its own brush. This wonderful product is Mineral Fusion SPF 30 Brush-On Sun Defense and is a favorite of mine.
5. For all you lash lovers, consider applying half strip. My favorite is Ardell Lash Accents, #315. They are very easy to apply and give a very natural look.
6. I can't stress enough the importance of makeup removal at the end of the day. I love a good makeup-removal wipe. A great buy is the Kirkland Daily Facial Towelettes (Costco brand). Makeup removal should be the first step in your nightly cleansing regimen.
7. Try my three-step dark-circle cover-up trick. Step 1: Apply a moderate coat of concealer under your eyes using a small brush or your index finger. The key is in selecting the right shade of concealer. Sometimes you may want to mix a small amount of mint green or yellow in with your concealer to take away the darkness in the tone of the dark area. Step 2: Use the brush or your index finger and blend under your eyes and outward. Step 3: Set the area with a very fine loose powder. You will look like you have had a full eight hours of sleep. My favorite go-to concealers are MAC select moisture cover (medium coverage); Select Cover-Up (medium coverage); and Studio Water weight (medium/full coverage). I also like Nars Radiant Creamy concealer (medium coverage).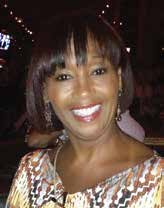 Kelly Williams is an award-winning professional makeup artist with extensive experience in television, film, video, and commercial print. Her specialized skills consist of glamour makeup, corrective makeup, wedding makeup, and makeover consultations. Kelly has been a makeup artist at KTLA 5 in Los Angeles for the past 33 years. Her experiences include KTLA 5 Morning News, News at 10, Live at the Oscars, Live at the Emmys, Gotta Sing, The Late Mr. Pete Show, Pacesetters, Making It! Minority Success Stories, Comedy Compadres, the Hollywood Christmas Parade, the Rose Parade, KTLA anniversary specials, and KTLA promotional spots.
For additional information or bookings:
makeupbykellywilliams.com
mkupbykellywilliams@gmail.com
IG: mkupbykellywilliams