Experience the Suite Life at Westfield Topanga
July 1, 2018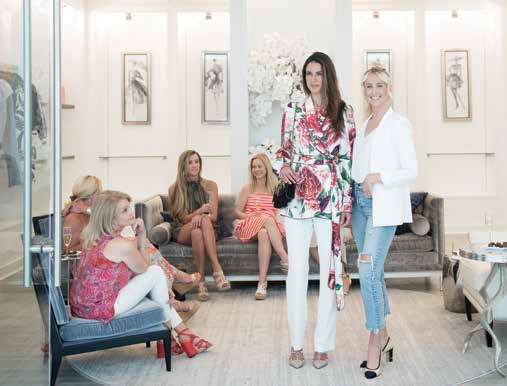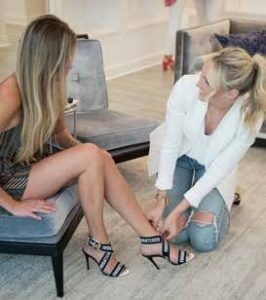 Even the most stylish shoppers can use a little help and personal attention in choosing the perfect outfit or trendy additions to their wardrobe. Naz Meknat and Bree Jacoby, personal shoppers and professional stylists, help keep luxury within reach and make shopping fun and intimate by bringing the latest fashions directly to clients in the exclusive Westfield Topanga VIP Suite.
Known simply as The Suite, this modular retail space is available to both Luxury Collection retailers and premier shoppers for everything from one-on-one personal shopping to private events, fundraisers, trunk shows, and more. It is strategically located in Westfield Topanga's Luxury Collection retail corridor between Louis Vuitton and Stuart Weitzman. Guests can relax and sip their favorite beverages from Total Wine & More as they try on curated looks assembled especially for them by Naz and Bree, Westfield Topanga's expert VIP styling team.
Bree and her key stylist, Brooke Loften, recently offered their services to a handful of Calabasas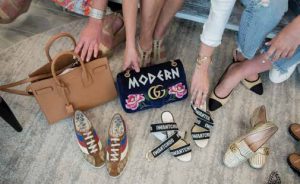 Style readers who had the opportunity to preview a carefully curated selection of designer fashions, shoes, handbags, and accessories from Neiman Marcus that are this season's must-have styles. These fortunate shoppers loved the VIP treatment offered in The Suite, where they could sip champagne while seeing the outfits professionally modeled before the general public sees them in stores. What's more, Bree made sure that the clothing and shoes were on hand in The Suite in everyone's designated sizes, which made shopping a breeze!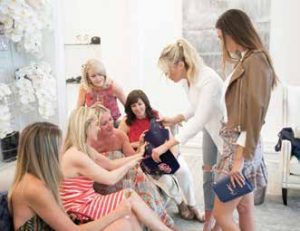 Bree fashioned her encyclopedic knowledge of designer brands and desire to help clients dress to impress into a membership-based business, BREE JACOBY, INC. The stylish entrepreneur uses her impeccable taste to help guests of The Suite find the perfect wardrobe. "You shouldn't have to think about how to dress," says Bree. "I do the thinking for you, so you can focus on doing what you love." Those who love finding the perfect pieces to complement their wardrobes will especially appreciate Bree.
Naz attended California's Fashion Institute of Design & Merchandising before working as a celebrity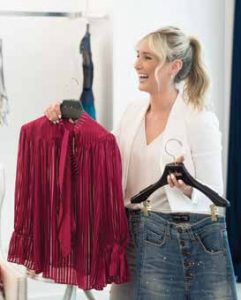 stylist. She has since styled a myriad of fashion editorials, ad campaigns, and music videos for celebrities, influencers, and others. Her mantra—"Your style speaks before you do. I'll help you make sure it's a powerful statement."— comes to life as she assists shoppers in The Suite.
All guests who book appointments in The Suite can enjoy champagne, premier insuite dining, chocolates, and complimentary valet service to further enhance their experience. For a limited time, personal shoppers Bree and Naz are offering a 20% discount on their services in The Suite. The Suite has office hours every Monday from 10:30 a.m. to 4:30 p.m., where guests can meet the Westfield stylists, ask questions, and make appointments for their own personal styling and shopping experience.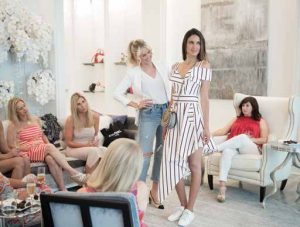 The Suite at Westfield Topanga & The Village
6600 Topanga Canyon Blvd.
Los Angeles
818.594.8732
westfield.com/topanga/services/stylists