Men's Beauty & Grooming Tips
July 23, 2019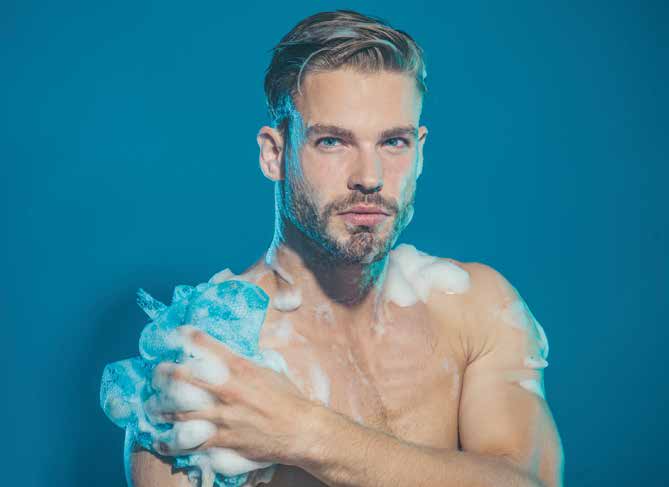 Men's beauty treatments continue to increase in popularity every year. It's not even just about pampering. It's about looking healthy and well groomed. Men know what they like and want, and if they don't, the women in their lives probably have some suggestions for them.

Eyebrows: It's time to take a good hard look in the mirror and at the
state of your brows. Are they in shape or are they out-of-control caterpillars above each eye? When men go for a haircut, they can ask their hairstylist to trim their brows so they don't get too bushy and wild. The unibrow is never a good look, so a quick wax-on-wax-off adjustment by an aesthetician can take care of that.

Loofa: A loofa is a good way to exfoliate your skin, enhance surface circulation, and keep your skin in shape. Just be sure to replace your loofa often as it can harbor bacteria if old and do more harm than good.

Facials: More men than ever are showing up at spas for facials. There are facials geared to men that focus on post-shaving soreness from razor burn, plus exfoliation and hydration. Men's facials deal with ingrown hairs and often include tension-releasing facial massages.

Beards: Invest in a beard trimmer and a beard grooming kit. All men should take the time to groom their facial hair. It's your choice if you want it short or long, but keep it under control. There are kits that come with beard wash, balms, oils, and a comb or a brush. Please, use them.

Lowlights: Hair coloring is a basic grooming treatment for men too these days. A good stylist should be able to add some lowlights to help blend grey by adding in a little more pepper to the salt.

Pedicures: Summer is here, and feet will be coming out of their shoes and on display. If you are barefoot or even wearing sandals, your feet could probably use a makeover. Besides the aesthetics of feet, there are ingrown toe nails and possible fungus issues that can be indentified. The foot massage at the end should be enough of a reason to get any man there.