Love Your Lashes
November 8, 2018
Lasting Lash Extensions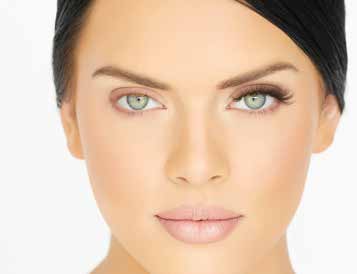 If the eyes are considered the windows to the soul, lashes provide their stylish shades. Raising a curtain of luxuriously long lashes each morning would certainly feel like a dream come true. Amazing Lash Studio in Woodland Hills provides the perfect look for ladies with less than lush lashes.
When Calabasas residents Steven and Lisa Ruby identified an untapped market within the local beauty scene, they opened the area's first Amazing Lash Studio (ALS). The parent company of their franchise remains the nation's largest name brand specializing in the application and care of eyelash extensions.
The ALS in Woodland Hills offers customers a relaxing, spa-like setting where they feel right at home. During the initial visit, guests are escorted into a private suite where one of the studio's 15 licensed stylists evaluates the health of the person's lashes and helps create an ideal lash extension look. The stylist then applies individual extensions directly to the guest's own lashes. This patented technique imparts a more natural appearance than strip lash extensions. Although maintenance is required, these look far more realistic than false eyelashes.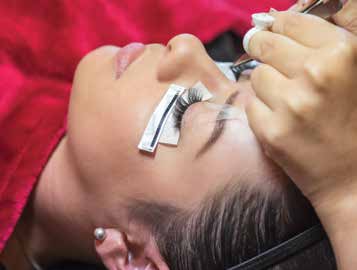 In addition to regular eyelash extensions, ALS also offers a 3D "Classic" Volume lash for a wispier look and a 6D "Glam" Volume lash for thicker, lusher lashes. The Volume extensions are extremely thin, multiple (3 or 6) synthetic lash strands bonded together for a fuller effect. Similar to regular extensions, one Volume lash is also bonded to a single natural eyelash. These provide clients with a comfortable, lightweight alternative, especially suited for those with fewer natural lashes.
Amazing Lash Studio's monthly maintenance programs offer guests the option to receive one ($69.99) or two Twice as Amazing lash refills per month ($119.99), plus myriad member discounts and benefits. Since regular refills are recommended every two to three weeks, it's a great way to save. The ALS parent company also continues to give back to the community. The company, along with the Beauty Changes Lives Foundation, recently awarded $2,250 scholarships to five lucky recipients looking to pursue a career in aesthetics. Locally, the Ruby's ALS in Woodland Hills continues to make eyelash extensions "affordable, accessible, and convenient" for all.

Amazing Lash Studio
21785 Ventura Blvd.
Woodland Hills
818.650.2444
amazinglashstudio.com
by Lori Berezin