Holiday Do's and Don'ts from a Beauty Experpt
November 3, 2018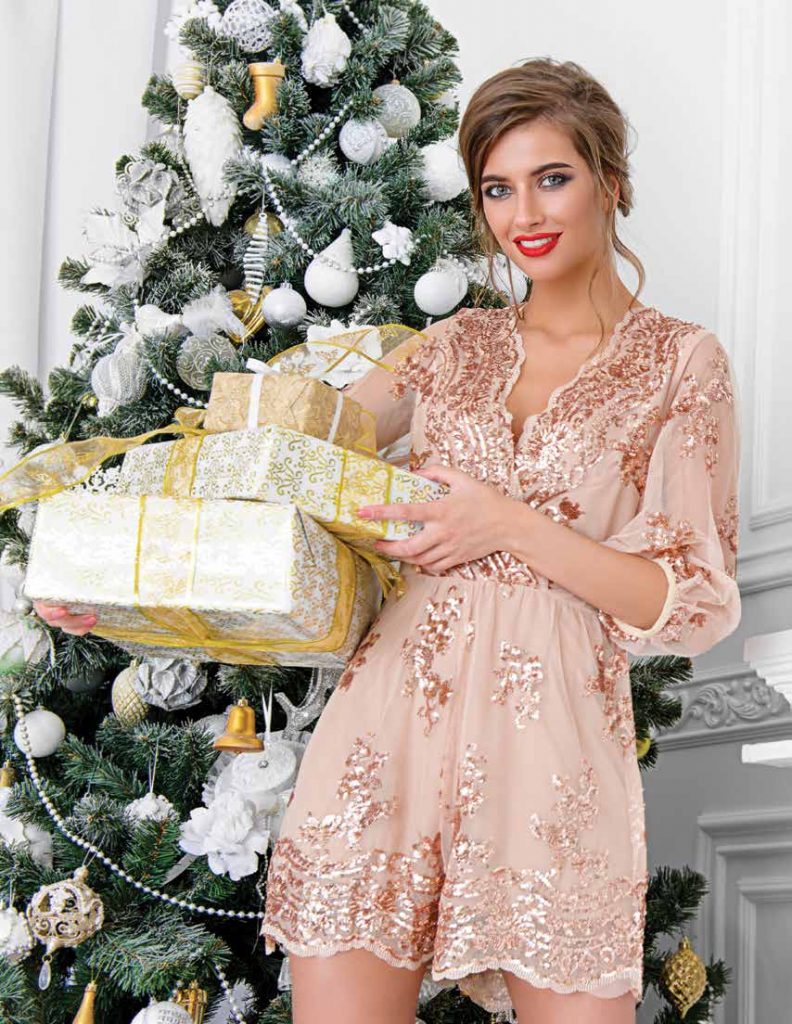 The holidays are upon us and it will soon be time to entertain, be entertained, see old and new acquaintances, and travel. It is a time when most of us want to put our best foot forward. Enjoying the holidays involves looking and feeling great, not stressing out too much, and keeping focused on what is most important. As a board-certified dermatologist, I am asked about and informed of all of the latest in beauty trends by my own patients. Here are some holiday dos and don'ts so that you can feel great about the season and come out of December with a sense of joy and renewal, instead of exhaustion.
Do
Plan ahead: Start shopping for gifts and holiday outfits now. You likely have a list of parties that you are invited to yearly. Make it easy on yourself by writing your list and checking it twice now before the holiday craze hits. This way, you can actually relax and enjoy the parties when it is time. Stress is not pretty. It causes breakouts due to elevated cortisol levels and promotes premature aging!
Try corset training: Yes! Corsets can help narrow the waistline. The waist-to-hip ratio has it when it comes to dressing sexy. You will look your absolute best in that dress! I recommend three hours per day, not while standing for long periods of time or exercising. Do it when its time to relax.
Try hair extensions: If you have not tried them, you might be missing out. According to Christie Brinkley, hair extensions are one of the most youth-enhancing tricks. Clip-ins are available that level up the volume, quality, and overall appearance of the hair. Christie's line is called Hair2wear. This can take you from beautiful to bombshell in minutes. Your hairdresser can place them securely.
Get a lift: There are many options for a lift of the face or a mini makeover with little to no downtime. The GuancheLift™ is strategically placed filler that lifts and re-drapes the skin of the jowls and neck with no visible needle marks. Bella FX™ is a new energy device that firms the neck and facial skin and reduces pore size with no downtime. We also offer Silhouette Instalift that employs absorbable sutures to suspend the tissues of the face, if you have about 10 days before your event.

Other dos: Breathe, yoga, meditate. Put things in perspective. Holidays are for joy and family memories. Don't miss out on the meaning of the holidays by turning it into a miserable chore. Drink plenty of water, especially right before appetizers are served. Speaking of water, bring atomized spring water on long flights to hydrate facial skin every hour. Take Emergen-C just as you board a plane. Bring hand sanitizer in your purse as well. The last thing you need on your trip is to feelsick. And remember to breathe.
Don't
Wait until the last minute to make appointments with your dermatologist—deductibles threaten to start over and vacations happen, so appointments become limited towards the end of the year.

Pick your pimples and go down the slippery slope of turning them into mount Vesuvius. Contrary to what you may think, attacking pimples does not make them look better or go away faster (you know this from experience).

Go to bed with your makeup on. Makeup particles get in your eyes and cause irritation and puffiness, which then leads to wrinkles. Makeup also blocks your pores and promotes blackheads and breakouts. We're not trying to go there for the holidays.

Stress out. Instead, look over your calendar. Plan your outfits, hair and nail appointments, facials, and gifts all ahead of time so that you can enjoy the fruits of your labor without hassle.

Stop exercising—try to maintain some of your fitness routine as best as you can. Stay in shape so that you're not full of regrets in January. If you let it all slide because of the holidays, you will be surprised how long it takes to recover your fitness. Besides, exercise has the benefits of reducing stress and burning calories so that you can indulge with reduced guilt.

Starve yourself. When you crash diet, you crash your metabolism, and your body starts hanging on to every calorie you put in it afterward. Avoid the yoyo dieting by keeping a steady, balanced diet as much a possible. If you fall off the wagon, get back at it without going to extremes.

Drink a lot of alcohol or caffeine on flights. Flights are dehydrating to the skin and body due to cabin pressurization and recirculated air. Drink water instead and the other stuff can wait until you have arrived at your destination. When you arrive, try to coordinate caffeine intake to your new time zone morning hours. Melatonin will be your friend at your new bedtime.
The holidays are the perfect time to share gifts, love and togetherness. It is always easiest to feel great when we look great. Hopefully these holiday do's and don'ts have been helpful and keep things in perspective. Happy, healthy holidays to you and your loved ones!
The statements in this article are for general informational purposes only and do not substitute for individual medical advice.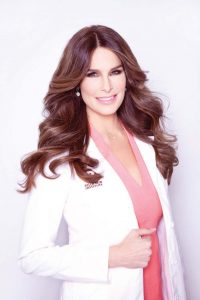 By Anna D Guanche MD FAAD
Board-Certified Dermatologist
Founder, Bella Skin Institute