LA Wellness Boutique
November 5, 2021
Treats the Whole Person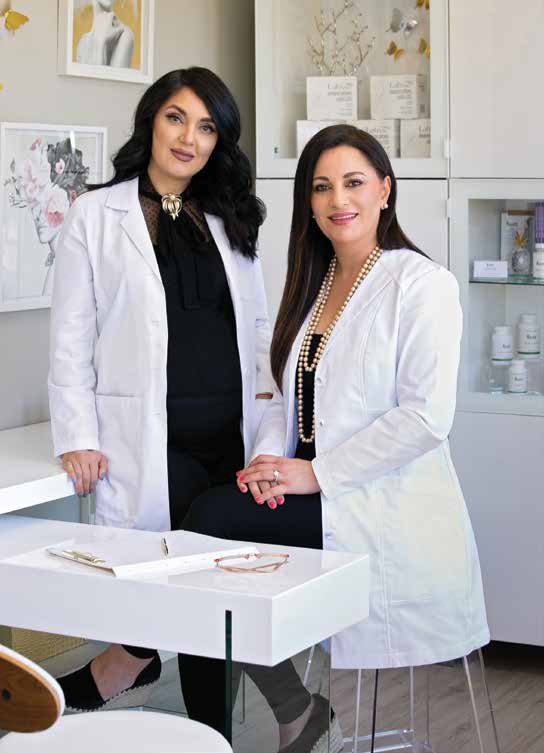 At LA Wellness Boutique in Calabasas, Dr. Sayeh Eshraghi merges modern medical treatments and technology with old-school doctor-patient care. Using an integrated medical approach, she treats the whole patient to help them feel and look their best at every age.
Dr. Eshraghi opened her concierge medical practice in 2020 utilizing her 15-plus years of medical experience. "We offer a variety of non- and minimally invasive cosmetic treatments that are preventative and anti-aging," explains Dr. Eshraghi. "And we combine that with the benefits and convenience of a concierge medical practice."
LA Wellness Boutique offers a range of treatments from Botox and fillers to Kybella injections that dissolve stubborn fat. They also provide skin tightening and resurfacing to produce collagen, which naturally tightens the skin, as well as IPL light therapy to combat sun damage and dark spots, plus medical weight loss services, lab tests, and diagnostic care.
Dr. Eshraghi consults with every patient, helping them understand how external health relates to internal wellbeing. "We manage common and complex chronic illnesses by delivering personal service focusing on women's health," explains the doctor. "And by limiting our number of patients, we ensure they receive top-quality care with 24/7 provider access, telemedicine, and even convenient house calls as needed." Combining cosmetic treatments with concierge-style medicine, LA Wellness offers patients the best of both worlds.