Which Sunscreen Should I Use, Doc?
September 16, 2021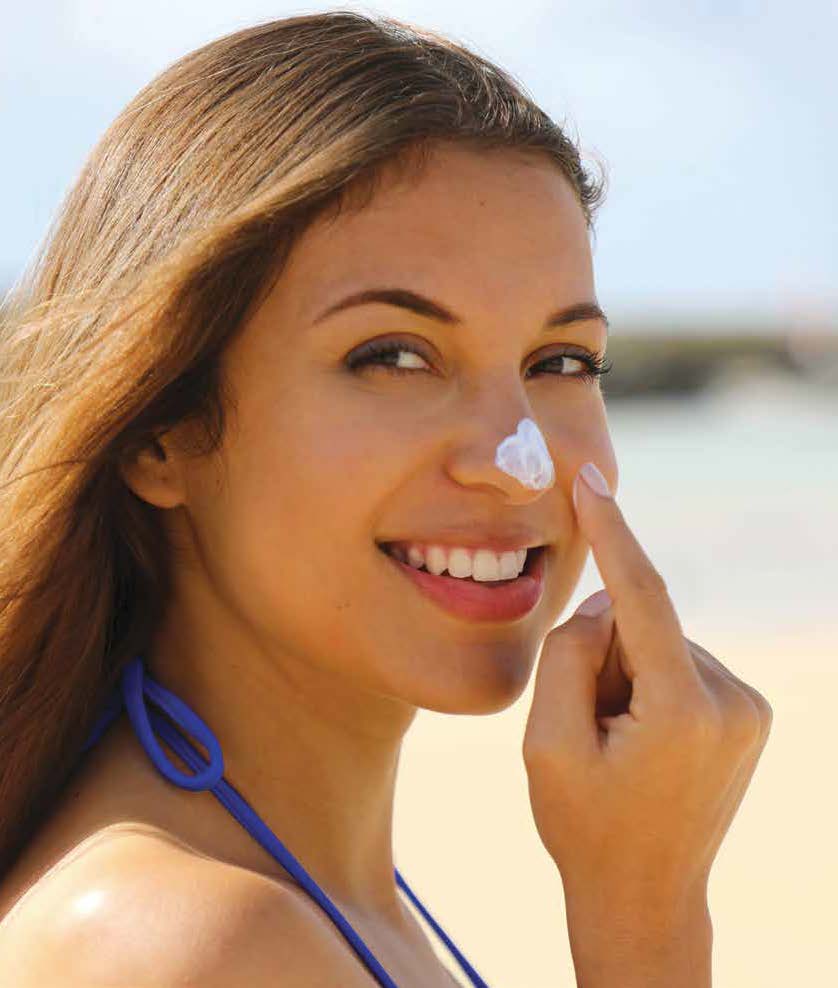 It's been my mantra as a professional to remind everyone to wear sunscreen and to stay sun-safe. UV radiation is a direct cause of DNA mutations that lead to skin cancer. You can imagine my surprise when Neutrogena™ voluntarily recalled five aerosol sunscreens last month due to carcinogen contaminants. I had to take pause for a moment. What will I tell my patients now?

I read up on it. According to the CDC, benzene is considered a carcinogen only when inhaled daily for over a year. The sunscreens were found to have trace amounts of benzene in them not because it was added intentionally as an ingredient, but as a contaminant that somehow accidentally made it into the formula during processing. I was partially relieved to discover this.

I still recommend sunscreen use, with avoidance of aerosol sunscreens for now, recalled or not.

A topical sunscreen of SPF 30 or higher is adequate for sun protection when reapplied every two hours, especially when swimming or perspiring. For anti-aging purposes, a higher SPF is best. SPF stands for Sun Protection Factor. If it would take you 10 minutes to get a sunburn without sunscreen, then it would take 20 minutes with an SPF of 2 and 100 minutes with an SPF of 10 and so on. SPF 30 blocks nearly 97% of UVB radiation, SPF 50 blocks about 98%, and SPF 100 blocks about 99%. The difference is not great between the factors once you are past 30, except that the MED (minimal erythema dose) testing is done with generous, thick coverage of the skin, the likes of which we don't see in real life. The truth is we apply a much thinner coat and rub it in. Because of this, I am a proponent of higher SPFs—to compensate for our tendency to apply thinly.

Sunscreens can either block UV rays physically or absorb them chemically. The physical blockers, zinc oxide (aka diaper paste) and titanium dioxide, are particles that coat the skin and reflect, refract, and block UV rays. Until recent formulations, they had a greasy feel with a white sheen. Recent micronized formulas are effective yet mattified and sometimes tinted. Chemical sunscreens work by absorbing UV rays, converting them to heat, and releasing them from the body. These sunscreens are more cosmetically elegant, don't block pores or look as pale, are easier to formulate into water-resistant products, and are more compatible with makeup. Examples of chemical sunscreens are oxyphenone, avobenzone, and benzophenone. Indeed, many sunscreens are a blend of both physical and chemical active ingredients.

When choosing a sunscreen, look for broad-spectrum UVA and UVB protection and fragrance-free (if you tend to have skin allergies); noncomedogenic (won't clog pores); oil-free; and paraben- free formulations. People ask me which sunscreen is my favorite. This changes frequently based on what product formulations are newly developed. For my patients, it depends on whether they have pre-cancers, rosacea, or eczema; whether they are acne prone, postmenopausal, or somewhere in between; whether they like coverage or not—men generally do not like tinted as much, while women generally prefer it; and whether they will be outdoors or in the water or just working in an office.

I personally use Elta MD™ Clear, ISDIN™ Eryfotona Ageless, Alastin™ Hydratint Pro, and Colorescience™ Flex on my face, neck, chest, and hands for daily (office) wear. When out on the beach or doing water sports, I use La Roche Posay™ Anthelios 50 Ultra Light Sunscreen fluid for my face and Anthelios 60 melt-in sunscreen milk for my body. I also like Elta MD 50 Waterproof UV Sport. I reserve the right to change my mind, though. Like many people, and perhaps even more since I am a dermatologist, I have a basket full of different types of sunscreen products, so I have been known to switch it up from time to time.

Fall is approaching, but California is hot and sunny most of the time. Generally, I recommend an SPF 30 daily and 50 to 60 reapplied every two hours when outdoors. Some sunscreens have been recalled. Check your cabinets to see which. For ease, avoid aerosol sunscreens until we know more. Aside from that, I always say that the best sunscreen for you is the one you will apply every day. Stay sun safe, Babies!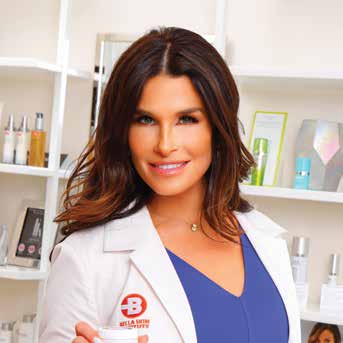 By Anna D. Guanche, MD, FAAD
Board-Certified Dermatologist
Bella Skin Institute, Calabasas
The statements in this article are for general informational purposes only and do not substitute for individual medical advice.