Holiday Beauty Tips
November 11, 2021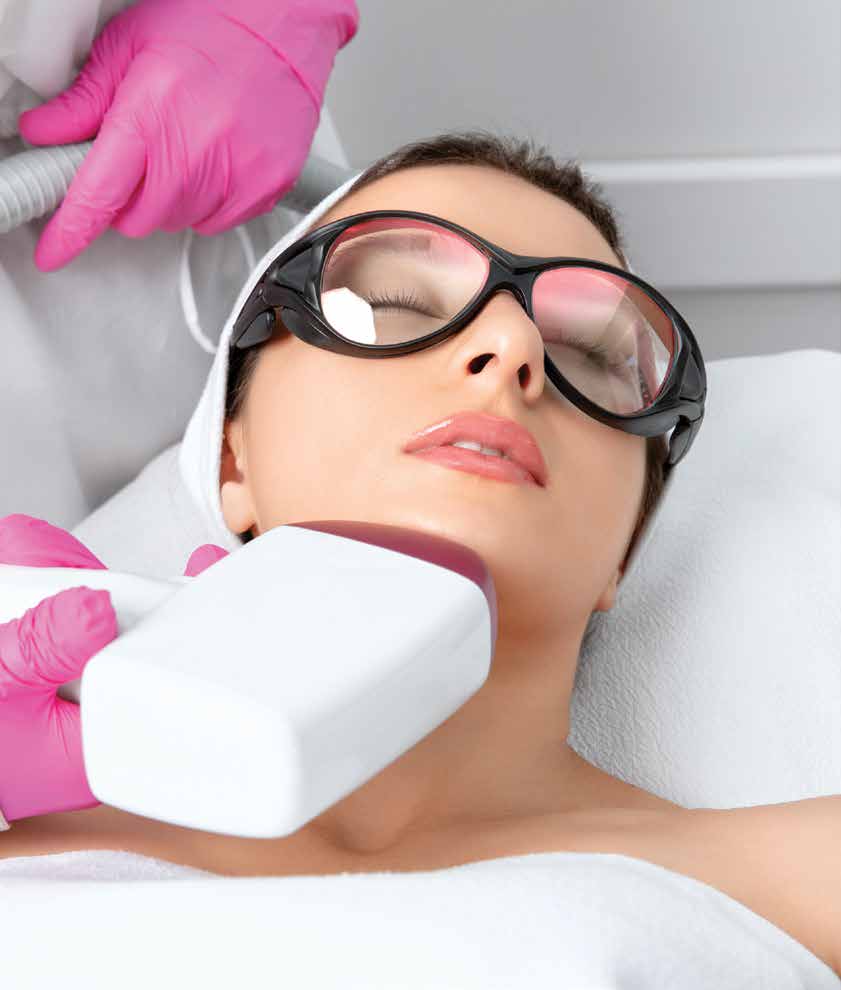 As we head into the holiday season, it is time to stop and appreciate all we may have taken for granted. It is time to take a breath and regroup. And it is the perfect time to refresh and recover from the sun and stress damage that we sustained during our prolonged bout with this pandemic. The days are shorter and presumably cooler so we dermatologists call it "laser season." There are many options at our disposal to help us look and feel our best, including procedures and at-home beauty (and sanity) tips. These tips and many more can be found in Seven Days to Sexy: Insider Secrets from a Celebrity Beauty Doctor, available at Amazon.com.

Eyes: The eyes are always the most captivating. With expressions and glimmer, flirtation and mystery, the eyes definitely have it! The delicate skin around the eyes is often the first to change, giving way to signs of aging. At our office, undereye circles can be rejuvenated with hyaluronic filler and skin can be tightened using a Bella FX radiofrequency microneedling device or Thermage™ radiofrequency device. For crepey skin, a TCA peel can be performed once or twice to smooth out those lines. The eyes look more beautiful and dramatic when framed with long, lush eyelashes. Eyelash extensions are a popular option, as are affordable Ardell® lashes applied with Duo® glue. We also carry Latisse® and GrandeLash®, both products that can make lashes grow longer, thicker, and darker. One tip to make the eyes look bright and youthful is to use a few drops of Visine just before an event. There is a new prescription-strength product coming soon called Upneeq™ that makes the eyes look larger and brighter. Be sure to only use it sparingly so that you will not suffer rebound redness. Feeling great about the appearance of your eyes allows you to make eye contact with confidence. And confidence is beautiful!

Lips: The lips are another focal point of the face, commanding attention in their own right, as we speak and smile. For a
full, youthful appearance, hyaluronic filler is a wonderful option. When done artfully and conservatively, the lips look soft, pillowy, and alluring, rather than "ducky" and overinflated. This is an important youth-enhancing procedure that is often overlooked for fear of looking unnatural. In lieu of filler, lips may be enhanced by keeping them exfoliated. Delicious sugar scrubs, both homemade and store-bought, are available for this purpose. Follow that up with lip-plumper gloss by GrandeLips® or Lucy and Co® and voila!, smooth, plump, hydrated lips!

Cheeks: High cheekbones have always been in—from Bo Derek to Gisele Bündchen to Keira Knightley, the look is captivating. In our office, we love to use Voluma® or Restylane® Contour hyaluronic acid fillers to augment the cheeks and provide a lift. For a sculpted, toned face with reduced jowls, the GuancheLift® is a great option. It is a 15-minute filler facelift. The fillers go behind the hairline where facelifting incisions normally hide, so there is no visible downtime
with this procedure. Another option is to put your contouring kit to use. It takes a bit of practice, but after a few YouTube videos, you too can use light and shadow to give your cheekbones a sculpted look. My favorite palettes are KKW®, Graftobian®, and the more affordable Elf® brand.

Face: We love a smooth, clear, dewy look to the skin. The procedures to achieve this are Jessner's peels, Bella Microgold skin-perfecting facial, Bella FX radiofrequency microneedling, Fraxel, photofacials, VBeam, Diamond Glow microdermabrasion, and more. At home, applying an Esthemax® hydrojelly mask a few hours before your event, followed up with a great primer such as Dermablend® jelly primer or ISDIN Instant Flash transparent primer before applying makeup, can give your skin a smoother, tighter, more glowy look.

Body: Fillers are very popular for the body to correct small dimples and indented scars or to volumize the buttocks or breasts. We have used Sculptra® and Juvederm Voluma injectables to augment the buttocks. Now, there is a new procedure called Renuva that is popular for both breast and buttock augmentation. The key advantage of Renuva is that it creates a matrix in which your own body's fat cells are deposited. Because this volume is created by your own cells, it is thought to last up to 10 years. Another way to firm, tone, and lift the buttocks is with EmSculpt®, or electromagnetic muscle stimulation. And for those of you headed off to a sunny beach vacation, Velashape® is an excellent option to reduce cellulite and thigh circumference. For individual deep dimples, a new injectable named Quo® is a long-term solution. Our tried-and-true CoolSculpting® reduces fat on the abdomen, flanks, arms, and thighs—and is now cleared for use on the lower face/neck/jowl area for permanent fat reduction.

A few more holiday beauty tips: Drink plenty of water. Try to sleep on your back and take your vitamins at night to reduce puffiness. Wash all traces of makeup off every night. Use a jade roller; it is an excellent way to deliver creams to the skin and improve lymphatic drainage. Make sure to care for your hands, neck, and décolletage as part of your routine. For a quick brightening of the teeth, Dr. George's Dental White® is my favorite. For an instant tan, Westmore Beauty® Body Coverage Perfector is amazing. And for the mind-body piece, remember that the holidays are for fun and togetherness. Try not to stress out! Remember to breathe. And if you do get a stress pimple, try Anna Guanche MD Miracle Cream® to spot treat it.

The holidays are here, and it is time to look and feel our best. For more beauty tips like this, pick up Seven Days to Sexy: Insider Secrets from a Celebrity Beauty Doctor, available at Amazon.com. It is a "beauty bible" that guides us on how to look our absolute best in seven days, seven weeks, and seven months, like the celebrities do, incorporating mind and body techniques. And stop by Bella Skin Institute and treat yourself to a luxurious spa facial, a perfect skincare regimen, or a laser procedure. 'Tis the season!
The statements in this article are for general informational purposes only and do not substitute for individual medical advice.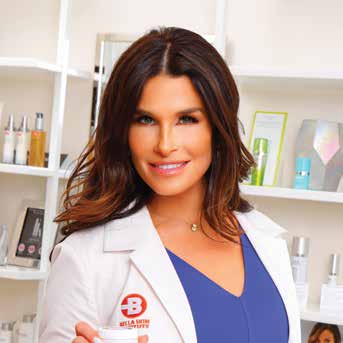 By Anna D. Guanche, MD, FAAD
Board-Certified Dermatologist
Bella Skin Institute, Calabasas