Beauty Innovations
July 7, 2019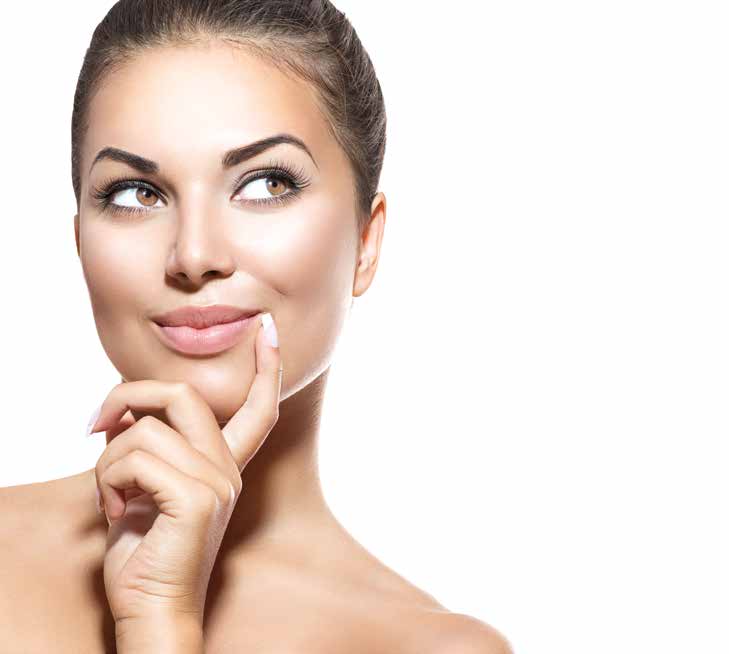 "Beauty is being the best possible version of yourself, both inside and out." As a beauty expert, this is my favorite quote. I have found through the years that one informs the other. When we feel beautiful, we are unselfconscious. We feel good. We are braver, happier, more at ease. I've been in practice for about 15 years, and beauty has been my passion for longer than that. Indeed, I am not alone, and we physicians are innovating at a fast clip. We want to give people what they want. We all want to look on the outside the way we feel on the inside. Beautiful. Here are a few of the latest innovations that have been developed toward that end.

GuancheLift™: non-surgical facelift
I am a consumer of the beauty procedures recommended to my patients. Usually, when I decide to offer a service at Bella Skin Institute, it's based on results I see on myself. I had consulted with a plastic surgeon regarding a facelift because I was noticing some changes around the jawline in procedure videos we were producing for social media. I was told the nitty gritty: the price, the downtime, the risk. And seriously, though I am not against facelifts, I was just not ready.

My mind was focused on a solution to get around it: energy devices, platelet rich plasma, and cleverly placed facial fillers were all options and were helping. But then, one morning, it dawned on me that I could redrape facial skin by volumizing strategic areas of the scalp. This would create a lift without surgery. Of course, the first person I tried it on was myself. It worked! I felt better about my appearance and those videos. I knew that if I was happy with the results, my patients would also feel that way.

After in-depth study of the anatomy of the scalp, I developed the GuancheLift, which allows for a lifted appearance after a quick procedure and no downtime. Patients are thrilled with the results. I will be teaching this technique to colleagues who have shown an interest in offering it to their patients. With fillers, we physicians started originally filling the parentheses, the midface, the lips, and then the cheeks and temples. Then, nose and chin reshaping came about—and the latest evolution for the use of fillers is off-face injections that create a lift. The GuancheLift has been featured on KTLA news and on Entertainment Tonight.

Bella MicroGold: Skin smoothing procedure
Have you always wanted your skin to be smoother and more even looking, with reduced pore size and decreased sweating in the midface? Bella MicroGold addresses all of these concerns in a revolutionary new treatment that is highly popular and in demand.

Bella MicroGold is a new way to deliver even, tiny amounts of all types of injectables, mainly neuromodulators, such as Botox Cosmetic, Jeveau, Xeomin, and Dysport, and hyaluronic acid-based fillers, such as Restylane and Juvederm, to the surface of the skin. It involves use of a sterile container with gold microneedles that are as fine as a human hair. Injectables can be added into the sterile vial and then microneedled into the skin. Thus, they get through the stratum corneum, or outer protective layer, and get to the layer where they can plump the skin and deliver active ingredients. This is a simple but genius innovation. Not only can this delivery system be used all over the face, but it can be used to treat the neck, hands, and décolletage. As a vehicle, a diluent is used.

The benefits of Bella MicroGold are trifold. Microneedling is known to be effective in itself for collagen stimulation. Neuromodulators like Botox help with the finest superficial lines and reduction of oil and sweat production. At the same time, filler can be added to the vial to plump the skin's surface. Hyaluronic acid is known to be a humectant that attracts hydration to the skin. Again, this type of filler delivery will not reshape the nose or fill the lips. What it will do is make the canvas of the skin smoother and more robust. Skin rejuvenation has never been so easy.

Bella MicroGold has minimal to no downtime. It is performed in the office after application of topical anesthetic and thorough cleansing of the skin. There is a light flush afterward that can last an hour or two. The smooth, beautiful results show up in earnest three to seven days later. Results should last four months or so, but our patients are showing up sooner than that because they are addicted to the glow.

GG-Global Glowup: the ultimate skin perfecting procedure series
This is a skin-perfecting procedure that is second to none. Experience the smoothest, most beautiful skin you've ever seen in the mirror. It's like a real-life beauty filter. The name, GG, short for Global Glow-up was inspired by the fact that this set of five or more skin-rejuvenating procedures are derived from all over the world.

Germany: Jessner's Peel. First the skin is cleansed and defatted with a topical agent to prepare for a Jessner's Peel. The namesake peel, developed by Dr. Max Jessner, a German dermatologist, is composed of resorcinol, lactic acid, and salicylic acid. It is a very mild, even peel that is a popular standalone procedure that leaves the skin glowy and smooth, with reduced pigmentation.

USA: Microneedling. Shallow (in this case) microneedling, developed by Dr. Desmond Fernandes, is popular for many reasons. First, it stimulates collagen. When delivered with a device such as the Eclipse or Dermapen systems, the results are smooth, even coverage. Small channels resulting in the skin immediately after the procedure make the stratum corneum, or hard outer layer of the skin, more permeable. This allows active ingredients to be delivered through the skin's surface, where increased effectiveness can be expected.

Japan or France: Smears. Here is where the active ingredients come in. A smear has a generally negative connotation except in the skin world. Smearing refers to the application of active ingredients to the skin after microneedling. Platelet- rich plasma is one such ingredient. In the GG, we either smear Tranexamic acid (TXA) to reduce pigmentation, or another proprietary formula to stimulate collagen. And yes, you guessed it: TXA for melasma was popularized in Japan, while the collagen stimulant was patented in France. This step of the GG is tailored to each patient's needs.

Calabasas: Bella Microgold. A small sterile vial with shallow microneedles capable of delivering product to the surface layers of the skin is loaded with our favorites. See previous section of this article.

Japan: GG Finishing Mask. This soothing mask is the perfect wrap-up for the series. Originally from Japan but adapted for our practice, this mask soothes, hydrates, and revitalizes the skin. Again, it is a popular standalone procedure but when applied just after Bella MicroGold, it soothes the skin and seals the active ingredients in for maximal effectiveness. Patients love the feeling of this mask and always leave satisfied.

EmSculpt: muscle toning with fat reduction
You eat well, you exercise regularly, and your body shows it. You're in good shape, and you're proud of it; after all, you've worked hard to get there. But despite knowing that you're healthy, there are a few fitness goals you just can't seem to reach. Your abs seem completely resistant to showing definition, let alone solidifying into a six-pack. And your buttocks are stubbornly flat despite regular squats. You're ready to do something about it—but what?

You might be an ideal candidate for EmSculpt, the first noninvasive body-contouring treatment that can burn fat and build muscle. It improves muscle definition, reduces stubborn belly fat, strengthens gluteus muscles, and lifts and firms buttock muscles. There are also arm and thigh attachments that firm biceps, triceps, and quadriceps, a new addition.

Muscles are stimulated supramaximally, in other words more intensely than you could ever contract them yourself. This intensity is the equivalent of doing 20,000 crunches in 30 minutes. Arm and thigh treatments take 20 minutes. Muscles are toned efficiently while fat is reduced efficiently. It is a great combination treatment with CoolSculpting.

Beauty is being the best possible version of yourself, inside and out. Let us help you reach your beauty goals for face, skin, and body with new innovations and techniques. Every day better. Better every day!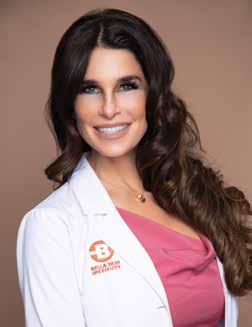 By Anna Guanche, MD FAAD
Board-Certified Dermatologist
Bella Skin Institute
The statements in this article are for general informational purposes only and do not substitute for individual medical advice.