Top Makeup Tips
July 8, 2019
from Celebrity Makeup Artist Kelly Williams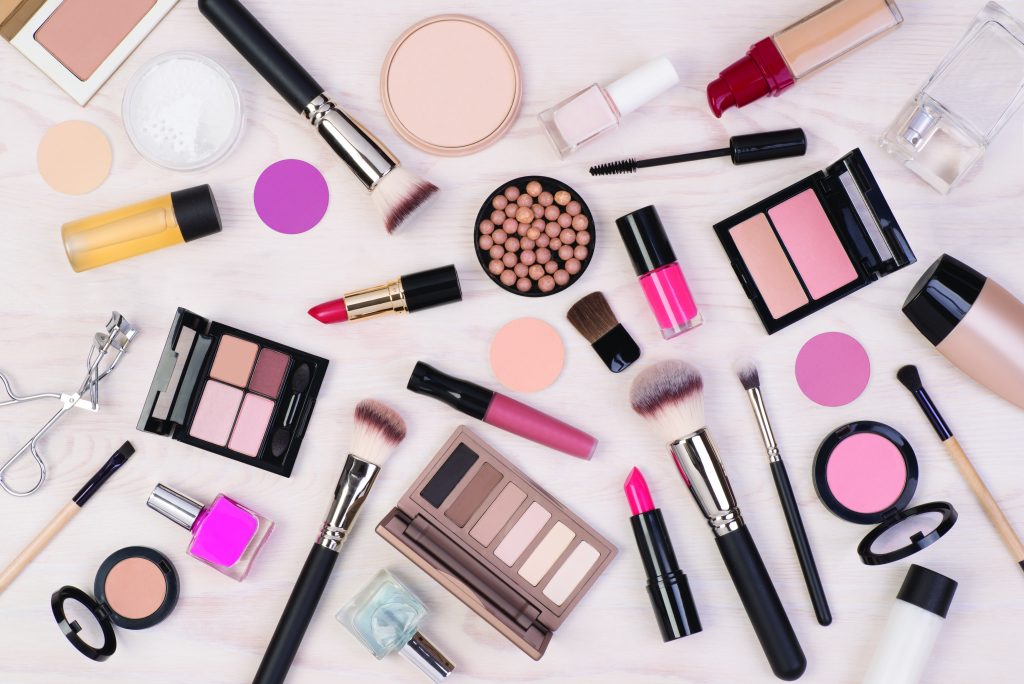 I love a good primer to apply prior to foundation. Primers are great for prepping your canvas. A good primer helps to smooth the skin's surface, fill in creases, and it helps foundation adhere to the skin. My favorite primers are Laura Mercier Foundation Primer, MAKE UP FOREVER Step 1 Equalizer Hydrating Primer, and Cover FX Gripping Primer.
If you invest in one product, I would say it should be a good concealer. I use concealer not only for under-eye darkness but also as an eye shadow primer to conceal dark spots. Sometimes I mix it with a moisturizer and substitute it for sheer foundation. My current favorites are MAC Cosmetics Studio Waterweight Concealer, Kat Von D Lock-It Concealer, NARS Radiant Creamy Concealer, and Mineral Fusion Concealer Duo.
Lip gloss! Use it to give matte lipstick a slight shine. Mix gloss shades together to create an incredible sheer pop of vibrant color. I also love to add a clear sheer gloss to capture the shade of the natural lip. My favorite lip glosses are Burt's Bees Lip Shine in Blush, Peachy, and Whisper. NARS has come out with different variations of Orgasm glosses. My favorites are NARS Lip Vinyl Lip Lacquer and Lip Gloss. Anastasia lip gloss has a beautiful shimmery peachy coral called Girly. I am also a big fan of MAC Cosmetics Dazzleglass in Get Rich Quick. My go to lip primer to stop bleeding of gloss into creases is MAC prep+prime lip

An illuminator booster can add the most amazing glow to your tinted moisturizer, beauty balm, foundation, or moisturizer. My number-one fave is Peter Thomas Roth Gold Pure Luxury Lift & Firm Prism Cream. What I love about it is that you can add it to any shade. It adds the perfect amount of illumination. You can also use it straight out of the tube on any skin tone. And viola, illumination all around on your beautiful skin.

Shadow shields are any incredible must-have if you are into applying a glittery or smokey eye shadow regime. These little shields prevent major eye shadow residue. You place the halfmoon- shaped eye shadow patches below your bottom lash line to capture eye shadow fallout. This makes clean up so easy. When you finish applying your smokey or glittery eye shadow, you simply remove the little patches from under your eyes. You can easily proceed with your concealer/foundation application with minimal clean up. My favorite shields are Shadow Shields.

I have recently discovered Double Flare individual lashes by Ardell. These little individual flares are amazing. You can get away with applying as little as two flares to the outside of your outer lash line to see a result. Incredible! They bring volume to your lash line. When applied all the way across, they create a very natural-looking lash line that completely enhances the fullness of yours. My faves are Ardell double flares in medium and short.

Foundation is so important. First, determine what you want to accomplish with foundation. Ask yourself: Do you want heavy coverage, medium coverage, sheer coverage, or glowy/ dewy coverage? For full coverage, the Kevyn Aucoin Skin Enhancer concealer works wonders to cover hyperpigmentation and scars. A little goes a long way. You can also mix it with a lighter foundation or even a little moisturizer. I also highly recommend the NARS Natural Radiant Longwear Foundation. For medium coverage, MAC Cosmetics Studio Fix Fluid is a beautiful, creamy foundation that comes in many shades. For light coverage, I love Beautycounter's Dew Skin Tinted Moisturizer. They've added more shades to this sheer, creamy, tinted moisturizer. Another favorite always is Laura Mercier's tinted moisturizer, which comes with SPF. For a glowy/ dewy look, Ilia True Skin Serum Foundation is fantastic. This foundation is an all-green foundation. It contains an abundance of oils, such as aloe leaf, rose hip, jojoba, and marula.

With summer upon us, treat your face to a monthly facial! A little love and tender care are just what your skin needs during the hot summer months.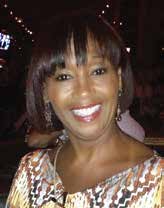 Kelly Williams is an Emmy award-winning professional makeup artist with extensive experience in television, film, video, and commercial print. Her specialized skills consist of glamour makeup, corrective makeup, wedding makeup, and makeover consultations. Kelly has been a makeup artist at KTLA 5 in Los Angeles for the past 34 years. Her experiences include KTLA 5 Morning News, News at 10, Live at the Oscars, Live at the Emmys, Gotta Sing, The Late Mr. Pete Show, Pacesetters, Making It! Minority Success Stories, Comedy Compadres, the Hollywood Christmas Parade, the Rose Parade, KTLA anniversary specials, and KTLA promotional spots.

For additional information or bookings, go to Kelly's website at : makeupbykellywilliams.com or email mkupbykellywilliams@gmail.com
Instagram: mkupbykellywilliams
Twitter: kellymkupartist