The Aventador S
July 3, 2018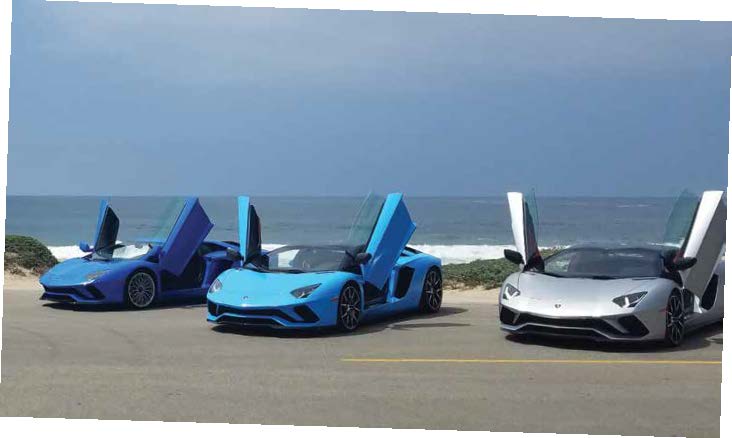 It was such an incredible day assisting Lamborghini North Los Angeles with The Lamborghini Experience. Cruising around Malibu and the Santa Monica Mountains on a stunning spring day was perfect!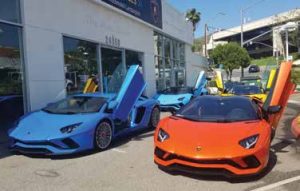 The 2018 Aventador S is one heck of a car. In Corsa Mode, it sounds like a fire-breathing dragon. The gurgling and snap, crackle, pop of the the factory exhaust are mind blowing. From the factory, this car grabs you by the symphony of angry fuel and hammering pistons. Offering 730 hp and a top speed of almost 220 mph, this Lamborghini is not for the faint of heart. Additionally, the Aventador S is equipped with a rear steering system that increases the handling capability over previous models. I opted to take the Aventador S Roadster, and it was the perfect day for going topless. The freeway came to a standstill with the kaleidoscope of radical colors and the symphony of supercars. Cameras came out, as well as cell phone videos, honks, waves, and cheers from fellow drivers.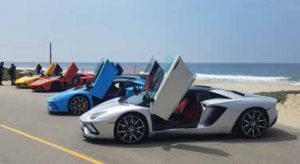 We toured the Santa Monica Mountains with the canyons to ourselves. Once on PCH, it was a tour of bulls, and we were the celebrities. At one point, we pulled over north of Zuma Beach to regroup, and about 20 other cars joined us. People were taking pictures and asking us questions and were so amazed by the beautiful Lamborghinis. The only way to understand what these cars can do both mechanically and experientially is to simply drive one. But be forewarned; if you do, you might be buying one.