Luxury Lamborghini
April 30, 2018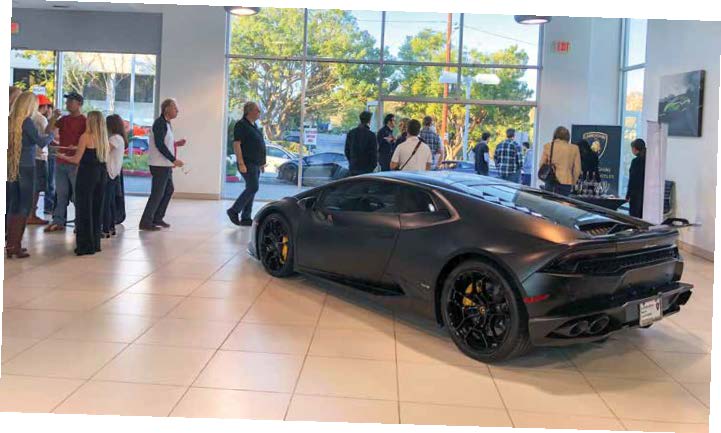 Any reason to have fun…right?! I walked into Lamborghini North Los Angeles and started chatting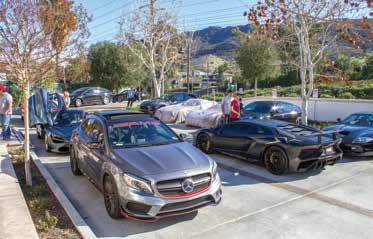 with the new general manager, Ron Giger. He and I look for any excuse to have fun with cars and friends. Ron is a passionate guy, and when we decided to organize a scenic drive with friends, well, the event filled up in less than 24 hours. Starting at Lavaggio in Agoura Hills, it was the perfect place to be.
As the cars began to roll in, it was clear that it was going to be a star-studded lineup—from limited-edition Lamborghinis, Ferraris, and Porsches to the star of the show, a Jaguar XJ220. And yes, the owner drove the car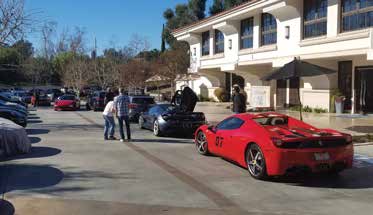 for the entire drive! We cruised through the Santa Monica Mountains to Malibu. It was a lovely Saturday afternoon, and the weather was perfect. With the exotic cars on PCH and a warm winter day—it was quintessential California. As we toured the Santa Monica Mountains on the way back to Lamborghini North Los Angeles in Calabasas, we knew two things: One, it has been way too long, and two, we need to get together and drive with friends more regularly.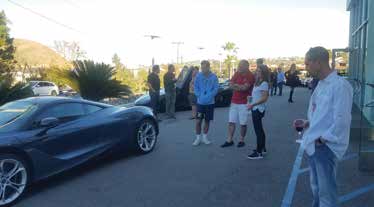 When we arrived at Lamborghini North Los Angeles, there was a warm reception waiting for us. The event was catered by The Six Chow House, located in Calabasas on Calabasas Road. The attendees had an absolutely marvelous time and are looking forward to the next event. Any reason to have fun…right?!