The 2023 Corvette Z06
October 15, 2022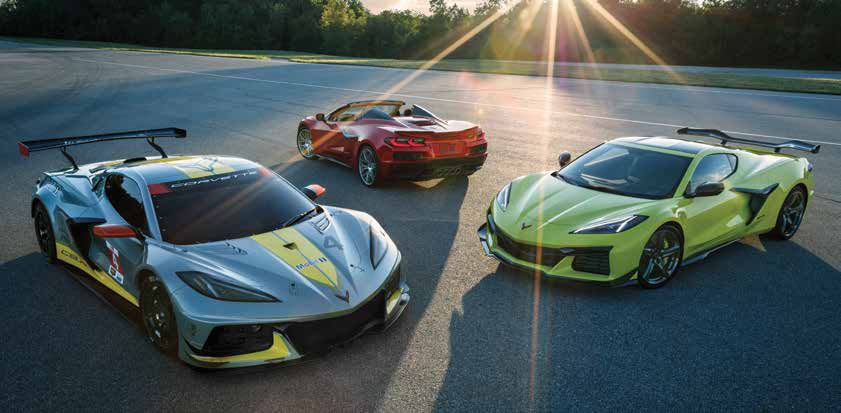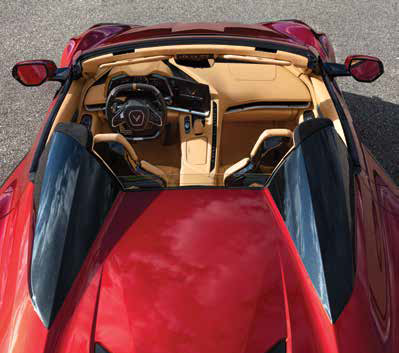 The Corvette Z06 is America's answer to Ferrari, Lamborghini, Porsche, and other supercars. America is back and in a big way, and the 2023 Corvette Z06 is coming to rock the sportscar world. When Chevrolet released the C8 Corvette, the new mid-engine design and totally new looks transformed the Corvette into the modern supercar era. Corvette and other sports-car enthusiasts were tripping over themselves to be among the first owners of the redesigned icon. That being said, everyone—and I mean everyone—was waiting to see what Chevrolet would do for the flagship Z06. The Corvette Z06 is what the GT3 RS Porsche is to Porsche—every modern supercar has a big brother that is a bit faster, a bit lighter, a bit better handling, a bit rarer, and naturally, more expensive and desirable. Enter the Corvette Z06.

The Corvette Z06 has an all-new and radical power plant, which is a naturally aspirated 5.5-liter V-8, featuring a flatplane crank that revs to a screaming 8600 rpm. The engine produces 670 horsepower and sounds more like a Ferrari or Lamborghini on steroids than a traditional American muscle car. The Z06 is both stiffer and a bit wider than the Stingray, and if you so choose, you can select the Z07 package, which
reduces weight a bit more and adds more aggressive aero features, better brakes, and tires. If you are contemplating the Z06, you absolutely must get the Z07 package. Also optional are a set of OEM Carbon wheels, which weigh an incredible 41 pounds less than standard wheels. Yeah, you have to do that too. The eight-speed dual-clutch transmission puts all the power down to the rear tires, and thank goodness, you have a ton of race-ready rubber. Hold on for dear life and be prepared for a mechanical symphony that no other Corvette has ever sounded like—this is the Corvette to own. And yes, pick every option you can because this car is another instant collectible that will only go up in value.