Top Real Estate Profiles 2017
November 14, 2017
Berkshire Hathaway Homeservices
Marc Shevin
Rory Shevin
23925 Park Sorrento
Calabasas
818.251.2456 : 818.251.2476
theshevins.com
Marc: CalBRE #00559629 Rory: CalBRE #00671618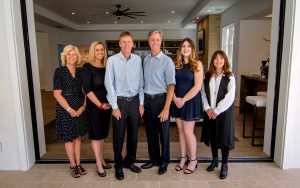 "Marc and Rory Shevin enjoy working with their clients, helping families and individuals find their perfect home."
In the course of their business, Marc and Rory represent local families, families relocating to the area, entertainment industry personalities, professional athletes, business managers, developers, investors, lenders, and many others. Their years of experience and expertise across various facets of the industry has given them the "edge" in successfully marketing and selling properties in any price range or economic condition. Marc and Rory are extremely dedicated, professional real estate brokers who have developed a proven method of providing high-quality, personalized service for their clients. They are highly recognized, top-producing brokers, consistently named in the top 10 nationwide for Berkshire Hathaway, last year landing at number four in the nation out of 60,000 agents. They work in all neighborhoods and price ranges, with a focus on Calabasas and Hidden Hills.
What about your team would you like potential clients to know?
Marc and Rory started in real estate many years ago as the Shevin team, and are continuing the family legacy with the team now including the next generation: Marc's daughter, Sara. Combining family, local knowledge, client care and hard work has been a very successful combination for them.
How do you give back to the community?
The Shevin team has always supported the area where they live and work. Some of the organizations and events that the Shevins have supported over the years include the Las Virgenes Unified School District, the Calabasas Tennis and Swim Center, Calabasas High School Athletics, Calabasas Chamber of Commerce, Viewpoint School, and City of Calabasas Fourth of July
benefit, amongst others.
What do you feel is the most rewarding aspect of your work?
Marc and Rory truly enjoy their work, helping families and individuals find their perfect home. They work in all Calabasas neighborhoods and price ranges. Building lasting relationships with the people they work with has become a highlight for the entire team, with many clients becoming long term friends.
BERKSHIRE HATHAWAY HOMESERVICES
Valerie Punwar
23925 Park Sorrento
Calabasas
818.618.8291
valeriepunwar.com
CalBRE #01491245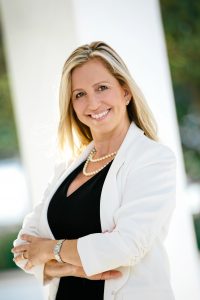 "I bring my vast knowledge, experience, and tenacity to all that I do."
Award-winning Realtor Valerie Pun-war has become a consistent leader over the last decade with a reputation for tenaciously protecting her clients' interests with uncompromising integrity. One of the top-producing agents in the Berk-shire Hathaway Calabasas office, Valerie also earned the honorary Chairman's Circle Platinum title for placing within the top 1% of all Berkshire Hathaway agents nationwide.
A Calabasas resident for over 22 years, Valerie provides a wealth of knowledge about the local area and schools, specializing in luxury proper-ties in the Calabasas/Hidden Hills/Agoura/West-lake Village/Thousand Oaks areas. Growing up in Chicago, Valerie brings a strong Midwestern work ethic to her business. Valerie's prior work in high-level TV media sales took her to jobs from coast to coast, where she developed superior, decisive negotiating skills that translate perfectly to working in real estate.
What separates you from your competitors?
I feel that my background experience in advertising and marketing separates me from most of my competitors. Having worked and negotiated national advertising campaigns gives me the perfect background for negotiating for my clients at Berkshire Hathaway. My marketing budget exceeds most others because I know that the very best photographers and marketing means a higher price for my sellers. With the amazing resources at Berkshire Hathaway and my focused attention to detail, my referral business is booming.
What do you like to do outside of work?
I love living in Southern California and enjoy playing tennis, going to the beach, hiking, and spending time with my husband, Ki, and visiting our daughter at USC and seeing the Trojans play
football. We love to go to Rams games and enjoy trips to Napa and Santa Barbara wine country.
Why have you been so successful?
Simple: Experience, ethics, hard work, and putting my clients first. Relentless attention to my sellers' and buyers' needs from day one. I have been very fortunate, too, in that my clients refer me often and I could not ask for better buyers and sellers!
Wish Sothebys International Realty 
Patte Gilbert
20750 Mureau Rd.
Calabasas
818.515.5028
pattegilbert.com
CalBRE #01144659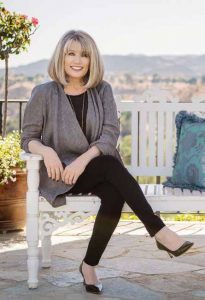 "Honesty has always been my one and only policy."
Real estate agent Patte Gilbert, with Wish Sotheby's International Realty, is one of Calabasas and Hidden Hills' most-selected agents. In her 28-year career, she has maintained her popularity with clients as "the agent you can work with one-on-one." Her success lies in the fact that she works equally with both buyers and sellers so she always knows exactly how much her buyers should pay for a home and the amount a seller should ask. When not selling real estate, Patte likes to take one fabulous trip each year, play Mahjong, support the local schools, and work with a number of charities. In work as well as life, Patte's mantra has always been: "There are no problems, just solutions."
What areas do you specialize in?
My "specialty areas" are Calabasas and Hidden Hills, but I was raised in "The Valley" so I'm very familiar working from Studio City to Westlake Village. I've built long-term relationships with so many of the agents in these areas that they respect my work ethic and always welcome showing my listings or getting a client's offer from me.
Are there any new and exciting developments taking place in your business?
All you have to do is turn on your computer and you'll see that the real estate industry has evolved into "all things social media." Along with my brokerage, I'm an advocate of capitalizing on these venues to capture the majority of the buyers who are out there looking and to make sure my sellers' homes have maximum exposure to procure the best buyers for their homes.
Any final remarks?
Buying or selling a home is one of the biggest transactions that you will ever go through in your life. Pick an agent that will be trustworthy and truthful with you. I always say to my clients,"Do you want me to tell you what you want to hear or what you should know?" Honesty has always been my one and only policy.
RE/MAX Olson & Associates, Inc. 
Jordan Cohen
30699 Russell Ranch Rd., #100
Westlake Village
818.435.5220
jordancohen.com
CalBRE #01103362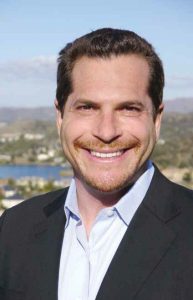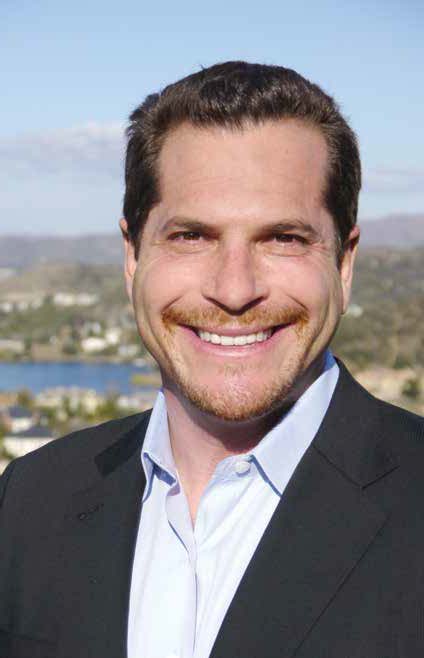 "My goal is to constantly expose my listings to as many qualified people as possible."
Jordan Cohen is a seasoned real estate veteran with over 27 years of full-time experience. Jordan specializes in luxury estates in Westlake Village, Calabasas, and Hidden Hills. He has worked hard to establish himself in the sports and celebrity market, having represented 65 professional athletes as well as numerous actors, entertainers, and film executives all over Southern California. Jordan is proud to be the #1 RE/MAX agent in the U.S. out of over 100,000 realtors. In 2016, he closed over $165,000,000 in residential sales. Through luxury real estate magazines, internet, and social media, he is able to aggressively expose his listings globally. Jordan is also a verified real estate influencer on Instagram with a following of over 135,000 (@jordancohen1).
What about your team would you like potential clients to know?
Unlike many other successful realtors, I do not have a team or partner. This way I can show all
my listings myself and focus 100% on selling real estate. My assistant and I have worked together for over 11 years. We each know our roles and together are able to successfully close over 50 transactions per year.
What do you like to do outside of work?
I love to spend time with my family. I've been happily married for nearly 25 years and have two amazing children. I am also a passionate sports fan and love attending as many games as possible. I am fortunate to have many professional athletes as clients/friends, so I thoroughly enjoy watching them play live.
What makes you one of the best in real estate?
The aggressive and proactive way I market my listings. I actively promote my properties in several high-end publications and on the internet and social media. My goal is to constantly expose my listings to as many qualified people as possible. I was thrilled to recently be verified by Instagram, and now my social media reach is growing leaps and bounds every day. With over 135,000 followers, I am able to reach people quickly and effectively.
Pinnacle Estate Properties, INC. 
David Watkins
24025 Park Sorrento, #110
Calabasas
818.970.2946
DavidWatkins.com
CalBRE #01307458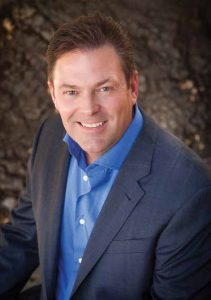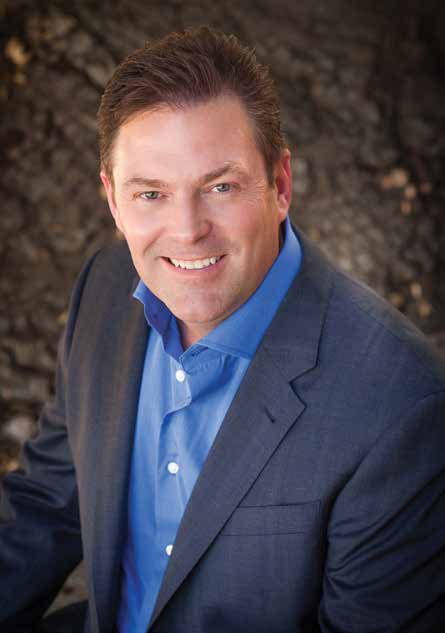 "Extreme attention to detail and consistency are very important factors to me."
David Watkins is an accomplished real estate professional committed to providing excellent service to his clients, colleagues, and local communities He incorporates various methods that specialize in the marketing, listing, and sale of luxury estate properties. David aims to provide knowledge and sound advice in this ever-changing real estate market, so that his clients are not merely bystanders but active participants involved in the sale or purchase of their home. He has been a long-time resident of Calabasas and has raised his children here. With his knowledge of Calabasas, he can locate the perfect community and home to best fit each client's needs. David is ambitiously implementing cutting-edge techniques and exploring new avenues of technology to make the selling and buying of real estate straightforward, secure, and more efficient.
Why should potential clients choose you?
I am very honest and hardworking. I put a lot of creativity into the representation of my listings, and I am very consistent with my marketing and how to present a home. I promote my clients' homes with the attention and care that I would give my own. I am absolutely passionate about Calabasas and have a competitive nature and tireless work ethic that drives me to locate, negotiate, and win for my clients.
What are the biggest obstacles your clients face today and how do you help them navigate through those challenges?
Finding the right home and community is usually the number-one challenge, but navigating through every changing escrow takes an experienced realtor. This is why it is very important to me to pay close attention to my clients' needs and expectations.
What makes you one of the best in real estate?
Besides my expert negotiating skills, I am extremely organized, transparent, and very responsive with my clients. Extreme attention to detail and consistency are very important factors to me.
The Agency
Emil Hartoonian
23622 Calabasas Rd., #148
Calabasas
310.990.0063
theagencyre.com/agent/emil-hartoonian
CalBRE #01796925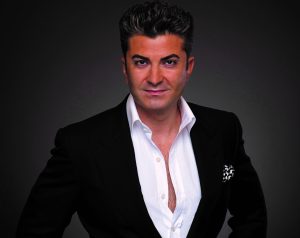 "At The Agency, you get an entire company of professionals working for you."
Calabasas resident and top real estate agent Emil Hartoonian brings over 12 years of real estate industry experience to the highly rated, privately owned, boutique real estate firm The Agency. His passion for Calabasas and Hidden Hills serves him and his clients well as he assumes the role of managing partner and principal for their upcoming Calabasas office. Emil employs the company's targeted approach by creating an individualized identity for each property, considering the lifestyle, amenities, and intangible qualities that make that ownership unique. Prior to working in real estate, Emil held managerial and executive positions within the mortgage and corporate auto-motive industries. He is a graduate of the University of Southern California and shares his life with his wife, Ellie, and their three sons.
How do clients benefit from your knowledge of the community and local culture?
As a longtime resident, I am firmly grounded in the local community, schools, and culture. I remain constantly up-to-date on the variety of properties, lifestyle, amenities, and local inventory in order to be a major source of information on all things related to real estate.
How do you give back to your community?
We helped sponsor The Event, a local fundraising charity for the Las Virgenes School District. We participate in the Calabasas Farmer's Market and support Green Week. We also organize a day to feed the homeless at The Union Rescue Mission. The Agency pays a corporate sponsorship for each agent to be a part of Give Back Homes, in addition to helping construct homes for homeless families.
What should potential clients know about you?
At The Agency, collaboration and sharing information, ideas, practices, and accomplishments play major roles in our success. The core of our business is marketing. The Agency is driven by proprietary technology plus an in-house group of 25 employees dedicated to design, public relations, media, and branding, unlike any-thing in the industry. At The Agency, you get an entire company of professionals working for you.
The Agency
Jasmine Motazedi
23622 Calabasas Rd., #148
Calabasas
818.456.0484
jmohomes.com
CalBRE #01883102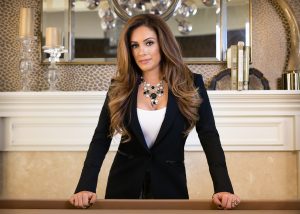 "You will never be just another transaction to me."
Driven by her ambition in surpassing the bar and her passion in making a meaningful difference in people's lives, Jasmine has built a reputation on consistently exceeding the expectations of her clients. Forward-thinking and perseverant by nature, she is committed to getting top dollar for all of her listings and finding the best value for her buyers. As an experienced attorney specializing in business and real estate, Jasmine provides her clients with superior representation and offers an upper hand in the most complex of transactions. With an unparalleled work ethic and immeasurable energy, Jasmine is known for her ability to master the most extrinsic of details associated with her clients' homes and community. She strives to ensure that each client receives highly customized and tailored service that extends well beyond the four corners of a typical real estate transaction.
Why should a potential client choose you?
Most agents will tell you that they navigate you through every step of the process. With me, the minute that we shake hands and are on, your comfort and success become my highest priority. You will never be just another transaction to me. I will make sure that you are well informed and confident from the minute we start until the minute I congratulate you.
What do you like to do outside of work?
I am a wife and a mother of two awesome kids. I have to admit I'm a bit of a tiger mom (it's in the blood I tell you). I'm either busy smothering them with hugs and kisses or encouraging them to get out there and kick some butt! Nothing makes me happier than traveling with my family. As for my newest quest, it's upping my golf game.
Are you still actively practicing law?
Yes, I have a private practice based in Woodland Hills. While my primary focus is real estate sales, I still cater to several longtime clients who have been with me for years. I also have a talented team of attorneys behind me.
COMPASS
Tomer Fridman
Isidora Fridman
23500 Long Valley Road
Hidden Hills
310.926.3777
CalBRE #01750717
CalBRE #01192964
"We pride ourselves on being extremely hands-on with our clientele and offer a 'concierge' level of service."
Breaking the $100,000,000 mark for closed sales in a single year, Tomer was recently ranked as one of America's Best Real Estate Agents, an exclusive award presented by Real Trends/Wall Street Journal. Additionally, he was selected by Variety magazine as part of the exclusive "Showbiz Real Estate Elite" and "Hollywood's Top 25 Real Estate Agents" by The Hollywood Reporter for his achievements in facilitating numerous transactions for high-profile clientele. He specializes in residential luxury estate properties and large-scale projects throughout Los Angeles, Israel, and Europe. Isidora, global director international markets/luxury estates of the Fridman team and estate agent at Compass, specializes in estate properties throughout Los Angeles and the San Fernando Valley, Conejo Valley, and Westside, as well as internationally throughout Europe, Latin America, and Israel. Isidora works with an exclusive tier of influential clients who buy and sell residential estate properties and invest in commercial properties in the U.S. and abroad.
Are there any new and exciting developments taking place in your business?
Yes, we recently moved brokerages to Compass, an amazingly innovative, new luxury real estate/tech hybrid. The company's proprietary technology brings actionable intelligence and transparency to real estate, empowering both the consumer and the agent to make decisions smarter and faster. We feel strongly that Compass will be a leader in Los Angeles luxury real estate market.
What trends do you see for the 2017 real estate market?
Starting in 2017 and leading into 2018, the clientele for our local market is becoming more sophisticated, with a substantial amount of relocation occurring from affluent markets outside of our local area. Los Angeles will remain one of the most sought-after residential real estate markets in the world.
What makes you one of the best in real estate?
We pride ourselves on being extremely hands-on with our clientele and offer a "concierge" level of service. Our exemplary negotiation and communication skills, as well as our painstaking attention to detail, are evident in every transaction.
COMPASS
Dana Olmes
Jeff Biebuyck
23500 Long Valley Road
Hidden Hills
747.888.0508
DanaAndJeffLuxuryHomes.com
CALBRE #00944676
CalBRE #01383921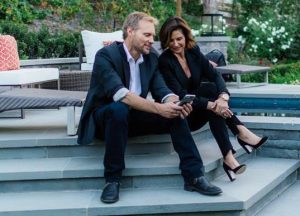 "Our mission is to help everyone find their place in the world."
We are excited to share that we have made a strategic decision to move our business to Compass. In today's technological world, our clientele expects us to search out every corner of the world and leave no stone unturned. In using our company's proprietary tools, we now have that ability at our fingertips. In conjunction, we have formulated a marketing plan that provides our personal clients with real-time data and the ability to access and pinpoint buyers with homes for sale. By using these tools, Compass has created a smarter, more sophisticated and savvy experience for home  buyers and sellers. Compass is the future of real estate and together our mission is to help everyone find their place in the world. We strive to provide our clients a positive real estate experience, offering over 40 years of knowledge and dedication.
What should potential clients know about you?
Dana was born and raised in the West San Fernando Valley. She began her real estate career nearly 30 years ago working with a local boutique company where she learned from one of the most respected agents of that time. Dana's husband, Jimmy; two boys, Branden and Michael; and her granddaughters are the loves of her life. Jeff is a Michigan native, born and raised in Detroit. He began his career as a mechanical engineer in the automotive industry. Before entering real estate, he also had a successful music career, including providing instrumental composition to the hit TV show Burn Notice. Jeff and his wife, Michelle, have two boys, Max and Brandon.
Are there any new and exciting developments taking place in your business?
As a technology-based real estate platform, Compass is building a smarter, more sophisticated experience for home buyers and sellers. By combining top agents with the best-in-class technologists from Google, Apple, and Facebook, they have already transformed the real estate
process. Using the company's proprietary tools, we can better serve our clients with instant access to marketing data precisely targeting the right buyers.
Keller Williams Realty
Meny Atias
23975 Park Sorrento, #110
Calabasas
310.806.2619
kwcalabasas.com
CalBRE #01913200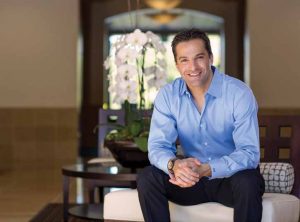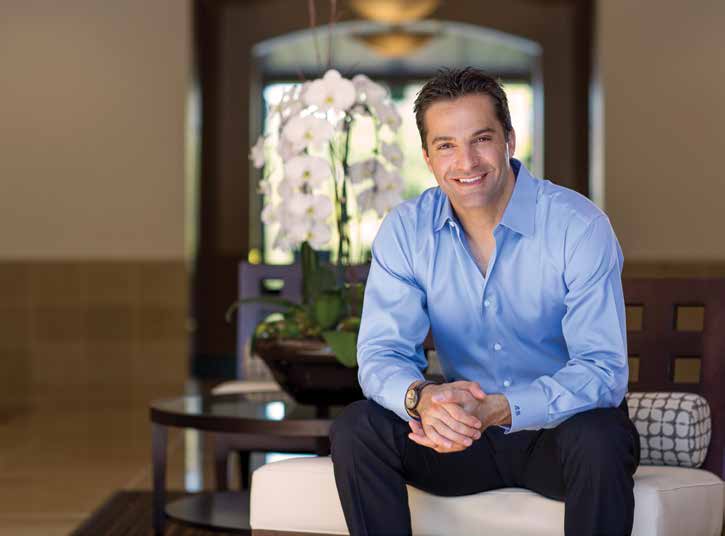 "We understand our responsibility to give the highest care and support to our clients."
Realtor Meny Atias was born and raised in Israel. Schooled at a Kibbutz and having experienced extensive military service, he learned to never give up, especially when facing the unknown. Arriving in the United States in 2006, Meny studied real estate investment and later joined Harma Hartouni at Keller Williams Realty in Calabasas.
Within a few years, Meny became CEO and Team Leader of the firm. He found Calabasas to be an amazing community with incredible people and a very active real estate industry. The office grew from a few agents to the biggest real estate company in the territory. They recently expanded their luxury, relocation, and entertainment divisions. Meny loves his work and interfacing daily with other agents and clients from all walks of life.
What would you like potential clients to know about your team?
Keller Williams Calabasas is the biggest real estate company in Calabasas, and since July 2017, we have been leading the real estate industry with the most volume and units sold. Now, more than ever, we are focused on team building, keeping our team on the cutting edge, which ultimately benefits our clients.
How do you give back to your community?
Once a month, we have a "KW Cares" charity event to support agents in need and our local communities. In addition, we sent a group of dedicated agents to Austin, Texas, to support the Keller Williams "Mega Relief" operation to help Hurricane Harvey victims. Our KW Calabasas office alone raised over $16,500 to support the victims.
Why have you been so successful?
The residents and business owners of Calabasas keep believing and supporting us because they know the level of service, dedication, and professionalism they will get from KW. We are not willing to compromise on level of quality, and we understand our responsibility to give the highest care and support to our clients. We keep attracting more and more realtors who move to the Keller Williams family each year.
Keller Williams Estates
Lisa Gutman
23975 Park Sorrento, #110
Calabasas
818.535.0862
HiddenHills.com
CalBRE # 00966153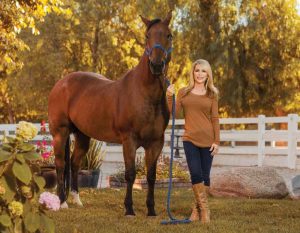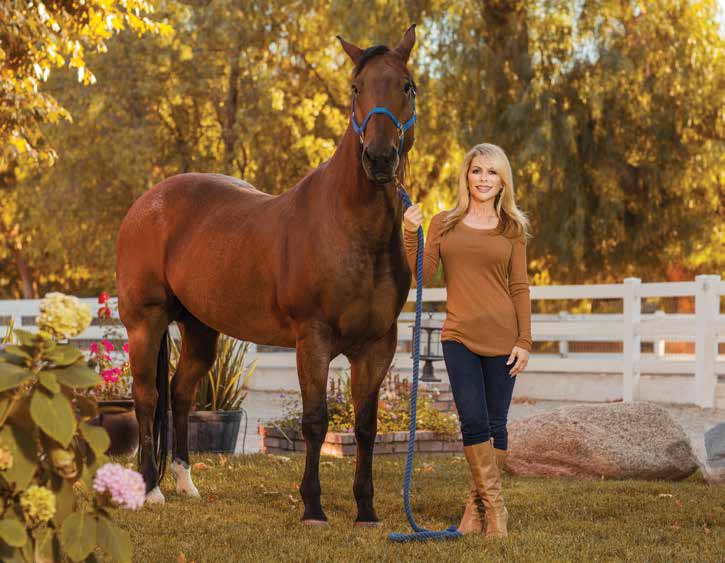 "I am readily available and will work tirelessly to get the job done."
Over the last 29 years, Lisa Gutman has chased down runaway horses, placed celebrities into properties, and sold some of the most expensive properties in town, all in a day's work in Hidden Hills and Calabasas. She has received nearly every top honor in her field: Platinum Club, Hall of Fame, and Lifetime Achievement Award are just a few. Lisa treats each and every client with dignity and respect, and they never feel pushed or rushed. She considers herself an area expert and always has a pulse on the community. Do you have a home that's hard to sell? She has a buyer! Looking for a home that's not available? She'll find it! Lisa looks forward to helping each client with all real estate needs.
Why have you been so successful?
I take a hand-holding approach when it comes to real estate, I specialize in one client at a time. My personal touch to real estate has literally opened doors. About 80% of my business comes from repeat clients and referrals. I have dedicated almost 30 years of my life to helping people buy and sell their most coveted possessions. I understand how stressful this process can be and my goal is to make it as easy and joyful as possible. I go above and beyond what is considered the norm in real estate. I do everything possible to make the buying and selling process a wonderful experience. If you're happy, I know and appreciate that you will refer me to your friends and family.
Why should potential clients choose you?
When you choose to work with me, you get me, not an assistant or team member. I will be with you for the entire buying/selling process, from start to close… and after!
What do you feel is the most rewarding aspect of your work?
Nothing brings me more joy than seeing my clients happy. To know that I've been a part of that is an incredible feeling!
Keller Williams 
Bonnie Kyle Mulholland
23975 Park Sorrento, #110
Calabasas
818.943.4332 : 818.657.6500
bonniemulholland.com
CalBRE # 01349916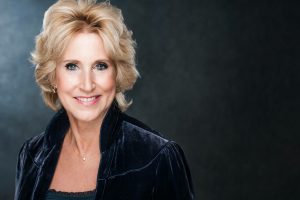 "My clients feel like they can always count on me to handle every situation, fix every problem, and take care of every detail." 
Aborn-and-bred Texan, Bonnie fell in love with Southern California where she has been living for the last 25 years. Prior to launching her career in real estate over 10 years ago, Bonnie had a successful 15-year career in the high-end hospitality industry as Managing Director for The Regency Club and Sherwood Country Club and then as West Coast Regional Director for BVLGARI. As a certified and experienced professional in high-end luxury properties, Bonnie positions herself not as a salesperson but as an advisor who facilitates the design of helping her clients achieve the ultimate lifestyle. When you buy or sell with Bonnie, you can be sure of getting the highest level of professional-yet-personal service.
Why have you been so successful?
I have incredible enthusiasm, boundless energy, and am passionate about what I do. I really get to know my clients and possess the ability to connect people with the perfect property for their lifestyle. The business experience with many of my clients ultimately develops into a strong friendship so I get a ton of referrals.
What distinguishes you from others realtors?
I would have to say my leadership skills and my vast market experience. Buying or selling a home can be very stressful for most people. I have a "take charge" approach that eliminates most of that stress. My clients feel like they can always count on me to handle every situation, fix every problem, and take care of every detail.
What should potential clients know about you?
I love being involved in the community. At KW Realty, I have served on the Associate Leadership Council as chairman of the Culture Committee where I organized two huge community events: KW's Red Day and the Pumpkin Festival. I also serve as the Chairman of the Board of the Calabasas Chamber of Commerce. I love working with other business leaders who also love and want to give back to the community.
The Improta Team at Keller Williams Calabasas
Jason Improta
Missy Improta
23975 Park Sorrento, #110 Calabasas
818.564.6094 : 310.597.1914
improtateam.com
CalBRE #01265975
CalBRE #01432200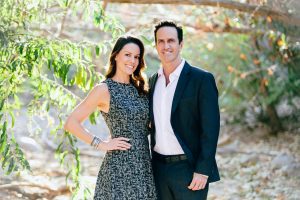 "We put hard work and heart into everything we do."
With over 30 years combined experience, The Improta Team possesses the knowledge, expertise, and dedication to further their clients' goals. Specializing in Calabasas and Hidden Hills, they bring a team approach to everything they do. From the first phone call to the successful closing, The Improta Team is available for their clients and provides five-star service. This is evident in the many five-star reviews they've received from happy clients. They feel this is the ultimate  barometer of their success and strive to continue to provide this level of service as their business  grows and expands. Whether working with celebrities and entertainment
executives or longtime residents and peers, client needs come first and The Improta Team delivers the right combination of skill and perseverance to create the best outcome.
How do you give back to your community?
Our daughter Sydney and I are members of National Charity League, which focuses on local philanthropies. As a team, we are also involved with KW Cares, a nonprofit organization assisting families experiencing hardships or emergencies. The Improta Team also supports Calabasas Schools and The Foundation.
What separates you from your competitors?
Our extensive experience, professionalism, and use of technology. We have been full-time realtors for 19 and 14 years, have thrived in several markets, and assist our clients in making profitable decisions. We work hard to create a seamless, professional experience for every client. We create custom marketing, understanding the reach and impact it has in properly representing the homes we sell.
Why have you been so successful?
Our team approach allows us to put clients at ease and deliver top-notch, quality service. We listen to and care about our clients. Their outcome is our outcome, and we put hard work and heart into everything we do. The results and the experience our clients have are of utmost importance to us, and we continually strive to bring more benefits and greater success to our clients.
Keller Williams Realty 
Tracy Smith
David Smith
23975 Park Sorrento, #110 Calabasas
teamsmithca.com 
310.804.7079 : 310.480.7523
David: CalBRE #01503210
Tracy: CalBRE # 01898036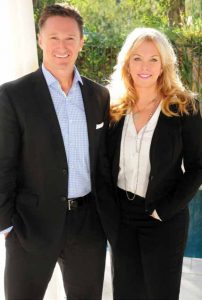 "In this competitive business, our service and marketing are a stand out."
David Smith was raised in South Carolina and started his love of real estate by working in the family's construction company. Upon graduation from The Citadel, The Military College of South Carolina, with a degree in business administration, he went back to work with his family developing real estate rental properties. Tracy Smith grew up in Michigan and attended Wayne State University before moving to New York and then Los Angeles to run her own business as a freelance make-up artist. David and Tracy started their own company buying, refurbishing, and selling residential properties before becoming some of the first agents to join Keller Williams in Calabasas. They now have a successful business in real estate as a powerful team with multiple talents that get results, all while raising their own family.
How do you give back to your community?
Being a member and having served as a deputy with the Calabasas Chamber of Commerce and supporting charity events such as the American Cancer Walk. Every year, our family does the Calabasas Classic Run, which has benefited families of cancer. In addition, Tracy started the Random Acts of Kindness Party, which has been a huge success in the community.
What areas are your specialties?
Marketing, market knowledge, and getting high volume of looks at a property. The more people that view a property, the more likely we are to create multiple offers. But you have to know the market, where the market is in the real estate cycle, and where it is going in order to market effectively to obtain success for your client.
Why have you been so successful?
Work ethic and building on a successful reputation have been key. When clients trust you and your expertise, the business is there. It's vital to deliver on what is most important to your client. We work with city organizers, investors, and builders to know projects that are starting up in this area. In this competitive business, our service and marketing are a stand out.
Keller Williams Realty 
Doug Puetz
Dina Braun Puetz
23975 Park Sorrento, #110 Calabasas
doutpuetz.com
805.795.4455
Doug: CalBRE #00995378
Dina: CalBRE # 01402751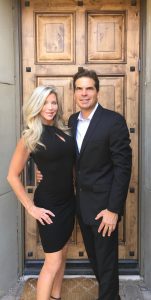 "I have garnered a razor-sharp knowledge of our local luxury community."
Doug Puetz and Dina Braun Puetz have resided in The Oaks in Calabasas for the past 13 years and are lifelong Southern California residents. Heading up the Puetz Group at Keller Williams and maintaining full social community calendars has allowed them to keep their finger on the pulse of the local real estate market. Whether it's our outdoor trails, local stores and restaurants, or the upcoming listings, they know all about it. We sat with Doug for a quick Q & A.
What makes you the best in real estate?
In nearly 30 years of real estate, I have found that the key to success is surrounding yourself with other like minds and creating a group dynamic that is second to none. As the number-one residential group in our office seven years running, I have created a team of agents, escrow and title, and other support persons that allow me to do what I do best—real estate, real estate, real estate.
What areas are your specialties?
As original owners in The Oaks, I have garnered a razor-sharp knowledge of our local luxury community. I try to preview every new listing to provide my clients a first-hand account of the property before they step foot in it. My other specialty is investment properties. I have found over the years through my own personal forays into rental properties that in the long run,
there is no better source of retirement and contributes to a balanced portfolio. Owning something tangible and collecting monthly dividends is a great feeling.
What do you feel is the most rewarding aspect of your work?
Clearly, real estate is a people business and my ability to connect with new clients as well as 30-year clients is truly rewarding. Handing over a set of keys and seeing the smiles on my clients'
faces is a feeling that everyone should experience once. Fortunately for me, after thousands of times, it never gets old.
Coldwell Banker Residential Brokerage
Barbara Alpert
Missy Alpert Fitzharris
818.625.1377 : 310.801.6619
thealperts4realestate.com
Barbara: CalBRE #01199909
Missy: CalBRE #01945879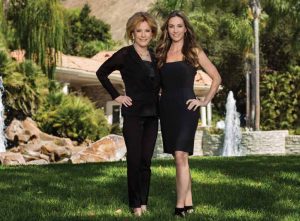 "Our partnership is a nice blend of old school and new school."
When it comes to real estate, there is nothing more important to Barbara and Missy than their clients' interests and goals. With over 37 years of combined sales and marketing experience, Barbara and Missy are consistent top producers and the #1 resident realtors in Mountain View Estates. Barbara has lived in Calabasas and specialized in gated, luxury properties since 1995. Missy attended Pepperdine University and earned a degree in advertising and marketing. After graduating, she won several awards for her marketing at both MGM Studios and Mattel, the world's largest toy company. By combining their experience, these two women deliver top-quality customer value and develop marketing plans for their clients that are second to none. They are a true powerhouse mother-daughter team.
What are your specialties?
We sell what we know, and we know Calabasas real estate. Barbara has lived in Mountain View Estates for over 22 years and knows every home. She is active in the community and serves on the architectural committee for the homeowners association. Beyond Mountain View Estates, we are deeply immersed in the Calabasas community and list and sell "condos to castles" from Studio City to Westlake Village.
What separates you from your competitors?
We pride ourselves on being great problem solvers. From contract negotiations to conflict resolution to market fluctuations and financial and legal issues, we've dealt with it all. Missy's marketing experience is a true differentiator. We know how to navigate the digital landscape and social media as well as traditional methods to attract potential buyers and sellers. Our partnership is a nice blend of "old school and new school."
Why have you been so successful?
With our extensive knowledge, we offer our clients an exceptional depth of information. There is nothing more gratifying than helping families sell their homes or find their
dream home. It's about building relationships as well as getting our clients the best deal possible. A simple philosophy of honesty and hard work attributes to our outstanding reputation and success. That's why so much of our business is repeat or referrals.
Coldwell Banker Previews 
Kevin Cordasco
818.726.8791 310.308.9539
CordascoEstates.com
CalBRE #00969966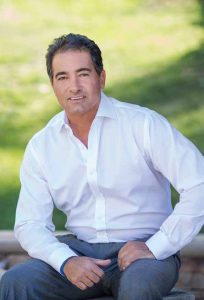 "I love being in the community and supporting our schools and their programs for the past 18 years."
Kevin Cordasco of Coldwell Banker is celebrating his 31st year of award-winning service in the real estate industry. Kevin, a resident of Calabasas for the last 18 years, has been active exclusively representing properties and homebuyers, many times relocating families from the Westside to Calabasas. His hands-on, one-on-one approach in a time when many agents have gone to groups or teams, sets him apart and is why past clients confidently recommend him. He truly cares about the outcome of every transaction, which has earned him the reputation he holds. Kevin has been named numerously in the top 100 agents of Southern California and is a consistent member of the international President's Elite and President's Circle. These designations are the top 2% and 5% company-wide internationally. Kevin has been a consistent supporter of our schools and their programs over the last 18 years.
What do you feel is the most rewarding aspect of your work?
Being one of the most recommended names in the real estate industry. Knowing that people recognize that I care about the quality of my work. The fact that my past clients now are referring me to their children and employees to purchase or sell their homes is the highest compliment one can receive.
What makes you one of the best in real estate?
From very early in my career, I immersed myself in the different estate markets of Los Angeles. I have been representing multi-million-dollar homes nearly all of my career and have been credit-ed with many notable sales. Among them  L.A.'s largest residential sale of 2006, the legendary Harold Lloyd estate.
How do you give back to the community?
My life changing event came in the form of my oldest son, Kevin A. Cordasco, who was taken by childhood cancer at 16 ½-years-old after nearly a seven-year battle. His story is well known locally and well chronicled. As the founder of the Kevin Cordasco Foundation: Something Yellow, along with my wife, Melodie, our mission is to honor and support the many heroes of childhood cancer.
Coldwell Banker Residential Brokerage
Katherine Stark
818.590.8847
katherinestark.com
CalBRE #00947256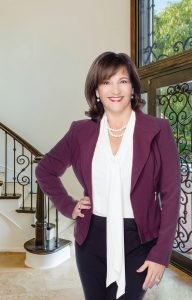 "I love helping families move to the next phase of their lives."
Katherine Stark represents the best of the best. She has over 30 years of experience selling real estate and takes meticulous care of her clients with her guidance and uncompromised ethics. She has superb negotiating skills and protects her clients' interests in every aspect of a transaction. Katherine has an unparalleled reputation within the brokerage community and is known as a professional agent that you can trust and with the utmost integrity. Year after year, Katherine receives numerous awards for her outstanding production and is a consistent top producer, ranked in the top 1% of Coldwell Banker Residential Brokerage associates in 2016. She was also ranked in the top 100 agents in Southern California for Coldwell Banker in 2016. The recipe to her success is easy: She loves what she does and doesn't give up until the job is done!
Katherine is the #1 Resident Realtor in Bell Canyon. As a native Woodland Hills resident, she knows the San Fernando and Conejo valleys inside and out.
Why should potential clients choose you?
I live and breathe real estate. I answer the phone when it rings. When you choose to work with me, you get me. My clients' desired goals are my priority. Compassion, perseverance, understanding, and persistence describe how I treat every aspect of my life, including real estate.
What do you feel is the most rewarding aspect of your work?
I love helping families move to the next phase of their lives. It is so rewarding to find the perfect house for my buyer or to sell my client's home with as little stress and inconvenience to them as possible. As a result, I am blessed to have many repeat and referral clients.
How do your clients benefit from your knowledge on the community and local culture?
I am a local gal who was born in Encino and grew up in Woodland Hills. I graduated from Taft High and raised my family on "Candy Cane Lane." I currently reside in Bell Canyon, where I am active in the community. I have served on many committees and attend meetings and social events regularly, which gives me firsthand knowledge of the communities I serve. I am local; the company I choose to work for is global.
Coldwell Banker Residential Brokerage
Erica Fields
Tiffany Cohen
818.682.8835 : 310.625.5959
ericaandtiffany.com
Erica: CalBRE #01333446
Tiffany: CalBRE #01894806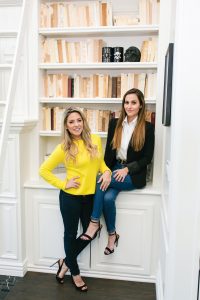 "Moving our clients forward and getting the job done in an incredibly efficient manner is our main priority."
Erica and Tiffany have made a name for themselves as the go-to real estate agents for unparalleled knowledge and marketing expertise. Known for their round-the-clock availability and tenacious work ethic, this powerhouse team has earned reputations as creative problem-solvers and fierce negotiators. With over 25 years combined experience and record sales, Erica and Tiffany are annually recognized as top producers. They have an astonishing track record of winning bids for their buyers in multiple offer situations. And their aggressive marketing for listings has made them second-to-none for selling homes quickly and for top dollar. These combined with what their clients and colleagues call "the most contagious energy" has catapulted them to the top of the real estate game in Calabasas.
Why have you been so successful?
Our clients love our high level of service and knowledge and they continue to refer us as their real estate experts. Success is in our blood. It's who we are– individually, naturally driven women and together we are an unstoppable force. We start as early as 6:00a.m. and end as late as midnight with our commitment to our clients and we wouldn't have it any other way. We believe and achieve in life balance and because of our partnership we are able to offer our best self everyday.
What makes you the best in real estate?
We've established a brand known to make every client feel as though they are our only client. With Erica's 18 years of real estate experience and Tiffany's award winning marketing career, our depth of knowledge is vital to each sale. We are fiercely confidential of our client's privacy and we work tirelessly to maintain that trust.
What should a potential client know about you?
We are true to ourselves and take pride in our honesty and integrity. It's always about our clients and never about the sale. Our goal is to always make this journey enjoyable for our clients and we press upon everyone to trust in the process.
Coldwell Banker Residential Brokerage
Patti Mardell
818.262.3787
pattimardell.com
CalBRE #01944823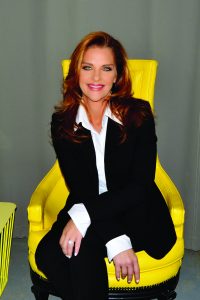 "I take pride in being a trusted community leader and a wealth of knowledge."
As a local community member of Calabasas for over 20 years, Patti has positioned herself as a luxury market specialist. Coldwell Banker Calabasas is her home away from home. Patti is supported by a branch manager whom she considers the best in the industry, Steve Heravi. A regular day for Patti starts at 6:00 a.m. with running/training and mediation. Then she is off to do what she loves—real estate. On any given day, you can visit Patti at one of her listings gracefully juggling nonstop calls or in front of two computers. Her clientele receive superior representation. A distinguished professional, Patti is as authentic and polished as they come.
What area is your specialty?
I have an unmatched expertise in pricing properties. Pricing real estate is an art and science, and my negotiation skills are top notch. This, in large part, is due to my stellar accounting background. I received my Master of Accounting and Bachelor of Science from USC.
What separates you from your competitors?
What sets me apart is my extensive knowledge and understanding of many markets. I know many neighborhoods, far and wide, throughout Los Angeles and have extensive knowledge of contracts. I have an unprecedented ability to instantly connect with people. I understand that trust and respect are earned. Born and raised in Wisconsin to a hardworking family that instilled ethics and integrity.
How do you give back to our community?
As a City Commissioner, Treasurer of the Calabasas Park Home Owners Association, Board Member of the CCA, and Vice President of the Calabasas Condo Community, I strongly believe giving back to my community is important. I take pride in being a trusted community leader and a wealth
of knowledge. I volunteer regularly, working with kids in juvenile hall to bring hope for a better way of living.
Dilbeck Real Estate Calabasas Office
Jerry Bolin
Lorelei Hernandez
818.949.7696 : 818.264.5068
dilbeck.com
Jerry: CalBRE #00699011
Lorelei: CalBRE #01299580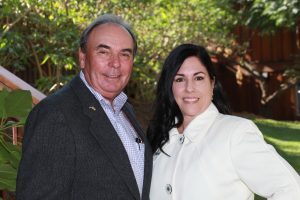 The real estate industry is a competitive marketplace. Real estate companies come and go. Still standing proud and strong, Dilbeck Real Estate has stood the test of time for nearly seven decades. Dilbeck Real Estate was built one relationship at a time upon a commitment to honesty, integrity, professionalism, and superior service. From the beginning 67 years ago, a young Ray Dilbeck dreamed of a real estate company where every relationship was important. Today, Ray's son, Mark Dilbeck, president of Dilbeck Real Estate, carries on the family tradition. For generations, we have begun lasting and trusted relationships with a handshake. Today, we start many of those same relationships with a text or email. By focusing on what is important to each unique individual and family, we continue to deliver the highest level of customer service in our ever-changing world.
Is Dilbeck seeking new and experienced agents to join the team?
Yes, the Calabasas Dilbeck office is seeking qualified agents who are looking for the support, training, and technological advantage we provide to drive their production to the next level. For a confidential discussion, please call Lorelei or Jerry.
What kind of training does Dilbeck provide?
We provide ongoing training for both new and experienced agents. Our training for new agents is
unparalleled in the industry, with a total of 10 weeks of instruction and continuous hands-on mentoring. The success rate of our new agents is very high, with some earning substantial commission dollars very quickly. We want to help agents maintain a high understanding of everything real estate and maintain client relationships. We also offer experienced agents group or individual coaching with our in-house Life and Business coach.
What about your company would you like potential clients and new agents to know?
Dilbeck Real Estate is one of the leading real estate organizations consistently ranked in the top 100 companies nationally by Realtor Magazine. We have 13 offices throughout the greater Los Angeles area. Our Calabasas office is nestled in a charming enclave, Creekside in Calabasas. Our
company is locally and family owned and has an extraordinary tradition of quality and respect for its clients and agents.