The House Whisperer of Woodland Hills
September 16, 2020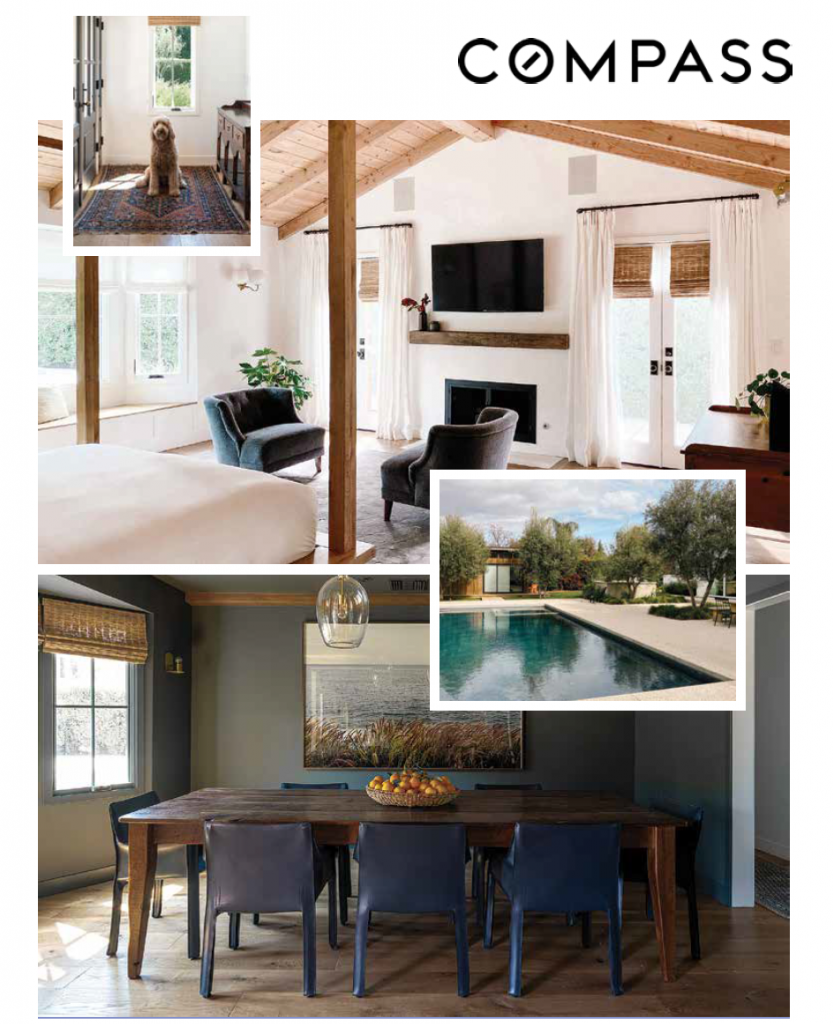 American Society of Interior Designers (ASID)-certified, mega-talented interior designer Sarah Solis combines her degrees in interior design, fine arts, and art history with her passion for creating truly remarkable spaces to bring beauty to so many homes in our community. She recently transformed her own home into such an amazing showplace that Compass Realtor® Gretchen Palmer approached her about selling it, even though it wasn't for sale.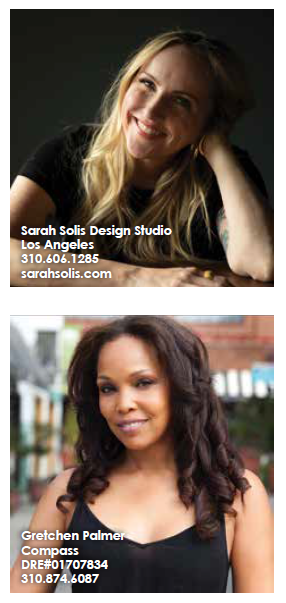 Two years ago, Sarah remodeled her home at 23431 Collins Street in the lovely Walnut Acres section of Woodland Hills, enhancing its flow and energy efficiency. Gretchen, who's worked with Sarah multiple times, received a call from the potential buyer's agent. He asked if Sarah would sell her house to his client who loved the area. It took four months during the pandemic for restrictions to be lifted so they could even show it, plus lots of back-and-forth before Sarah and her family finally agreed to sell.

The property hit the market at $3,200,000, the highest-priced home in Walnut Acres. Gretchen merely listed Sarah's home on the MLS (multiple listing service) without a yard sign. The moment it hit the market, her phone was on fire. Agents set up appointments. Many thought it wouldn't sell at such a high price point. However, this dynamic duo proved them wrong. Sarah's beautiful house sold in seven days and over the asking price at $3,272,500!

Then, it all clicked. Gretchen realized this was the fourth house she had sold with Sarah. All those homes also went quickly, had multiple offers, and received a lot more than the asking price. "I call her the House Whisperer," says Gretchen. "No matter what style of home, Sarah sees beyond the walls and space to create houses that evoke emotion. All of her homes tell a story. They feel like fresh-baked chocolate chip cookies and a warm hug that touches your heart." That's quite a compliment coming from a seasoned real estate pro. It seems everything Sarah touches turns to SOLD.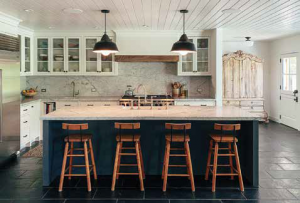 The prolific designer's creative journey that began with a little girl helping her father, a contractor, at work, has come full-circle. Sarah now fashions homes for clients throughout Los Angeles County and beyond. She selects art, liaisons with builders and contractors, and designs perfectly balanced spaces from bedrooms and playrooms to kitchens and dining rooms. Whether you're looking for a stunning master suite, magical children's bedroom, indoor/outdoor edible garden, relaxing bathroom oasis, home theatre, or office, she works wonders. Clearly, Sarah Solis, the House Whisperer, is also a House Seller.