Exceptional Real Estate Professionals of 2022
October 29, 2022
It's hard not to notice how we've been bombarded by news reports, industry articles, and professional predictions about the changes in today's real estate marketplace. There's no doubt that the pandemic drastically altered the industry over the past few years, fueled by soaring demand, strained inventory, and low interest rates. While we are now returning to what industry experts consider a more "balanced" market, don't let the changes or fear of a bubble burst your real estate goals. Instead, whether you're a buyer or seller, be encouraged to seek expert advice from top real estate professionals who know how to help clients navigate the challenges of raising interest rates and multi-year inventory lows for single-family homes. To start, you can peruse this section highlighting some of the most exceptional realtors in our community with the experience, knowledge, and integrity to guide you during this transitional period. By sharing their profiles, we hope to help you find the real estate agent or agency best suited to fit your individual needs and objectives.
---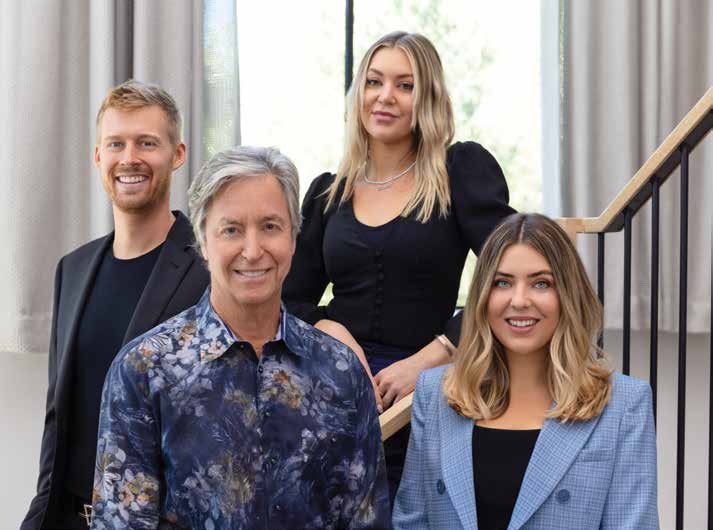 Berkshire Hathaway HomeServices
Marc Shevin
Sara Shevin
Hanna Shevin
Grant Leichtfuss
23925 Park Sorrento, Calabasas
Marc: 818.251.2456 | DRE #00559629
Sara: 818.205.2095 | DRE #02038247
Hanna: 818.205.2089 | DRE #02099901
Grant: 818.203.7761 | DRE #02118987
theshevins.com
"Combining family, local knowledge, and hard work has been a very successful combination for us."
In our local real estate market, the Shevins are widely acknowledged as area experts. Specializing in the cities of Calabasas and Hidden Hills, they are noted for their years of consistent success in the marketing and sale of luxury estates. With over 40 years of combined experience, they average over $200 million in residential real estate sales every year and consistently rank in the Top 10 Agents of Berkshire Hathaway HomeServices nationwide. Representing a wide range of clients from local families to high-profile clientele to property developers and more, the Shevins have a unique ability to connect and communicate with their extensive client base. Their hard work, market knowledge, and attention to detail have produced many satisfied and loyal clients.
What separates you from your competitors?
We are a well-known family team that has worked consistently in the Calabasas area for over 30 years. We have a long-standing reputation for integrity, providing great client service and being reliable and dependable when working with our fellow agents. This trust and mutual cooperation with other agents has enabled us to be successful on behalf of our clients, especially in this competitive market.
What areas are your specialty?
We specialize in selling homes of all price ranges in Calabasas and Hidden Hills. Whether you are interested in buying or selling a cozy townhome on Calabasas Lake, a beautiful home in one of the gated Calabasas developments, or a custom Hidden Hills estate, we are ready to work with you to help meet your specific needs.
Why should potential clients choose you? 
We truly believe we have an unsurpassed knowledge of the area and this marketplace. Being a small family team enables us to work together on a daily basis to provide great client service and give each client the time and personal attention they deserve. Our clients know they can count on all of us and our expertise to ensure a smooth transaction.
---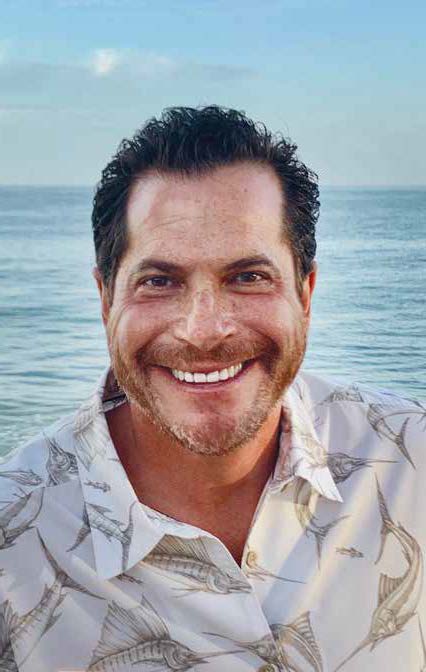 RE/MAX One
Jordan Cohen
30699 Russell Ranch Rd., #100
Westlake Village
818.435.5220
jordancohen.com
DRE #01103362
"I am honest, ethical, fair, and very aggressive with my approach."
Jordan Cohen is the five-time #1 RE/MAX Agent worldwide and the winner of the prestigious Inman Top Luxury Agent Award for all companies. He has worked hard to establish himself in the sports and celebrity market, representing over 150 professional athletes and numerous actors, entertainers, and film executives. Annually, he closes over $300 million in residential sales. Through high-end magazines, internet, and social media, he is able to aggressively expose his listings locally and globally. Jordan is also a verified real estate influencer on Instagram with over 550,000 followers – @jordancohen1.
What about you/your team would you like potential clients to know?
Unlike most seasoned realtors, I choose not to employ a "team." I truly believe that I give my sellers the very best chance to sell their home so I handle all showings and negotiations. I employ two full-time assistants to help with computer work, etc.
Why should potential clients choose you?
To sell a home for top dollar, it takes extensive marketing, skill, and experience. I passionately invite homeowners to interview me so they can see exactly what I do in order to sell my luxury listings.
What should potential clients know about you?
I am honest, ethical, fair, and very aggressive with my approach. I only get paid when I sell a home, so I will work relentlessly until the job is finished and everyone is happy. I am happily married for 30 years and have two wonderful children. My 26-year-old son is a graduate from Chapman University, and my 23-year-old daughter recently graduated from NYU.
---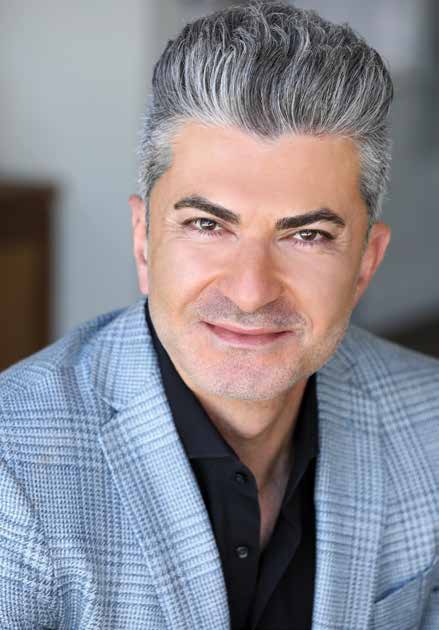 The Agency
Emil Hartoonian
23975 Park Sorrento, #120
Calabasas
310.990.0063
theagencyre.com/agent/emil-hartoonian
DRE #01796925
"At The Agency, a win for one is a win for all."
Emil Hartoonian provides his clients in Calabasas and beyond with an exceptional understanding of real estate transactions and a high level of personalized service that has placed him in the top 1% of agents in the area. His wide range of clientele at The Agency's Calabasas office includes high-profile personalities, heads of industry, and business executives across the entertainment, medical, and hospitality industries. Emil's experience with such diverse profiles has inspired his ability to cater to every expectation and adapt his style to deliver a personalized experience to each individual client. He is an active member of the Southland Regional Association of Realtors and firmly believes in empowering his clients with the latest market knowledge and consistent updates to better enable them to make sound real estate decisions.

What would you like clients to know about your team?
Unlike most other brokerages or individual agents, our team is essentially one. In other words, the sum is greater than its parts. We have an all-hands-on-deck philosophy and a completely collaborative one. This defining approach to real estate is the basis of our success and growth.
What areas are your specialty?
I currently live in Cal­abasas with my wife, Ellie, and our three sons, so I know the area well. While I continue to represent buyers and sellers throughout Los Angeles and beyond, I especially enjoy working with people in the Calabasas and Hidden Hills communities, which are among the best in California to live, work, and raise a family in.
What should potential clients know about you? 
I am truly passionate about educating my clients about the benefits of the Calabasas and neighboring Hidden Hills lifestyle. As managing partner and principal of The Agency's Calabasas office, I bring more than a dozen years of real estate and mortgage lending experience to the team, remaining up to date on the variety of properties, lifestyle, amenities, and local inventory. I am fluent in four languages plus all things related to real estate. I invite current and future clients to learn more about me on Instagram at @emilhartoonian. 
---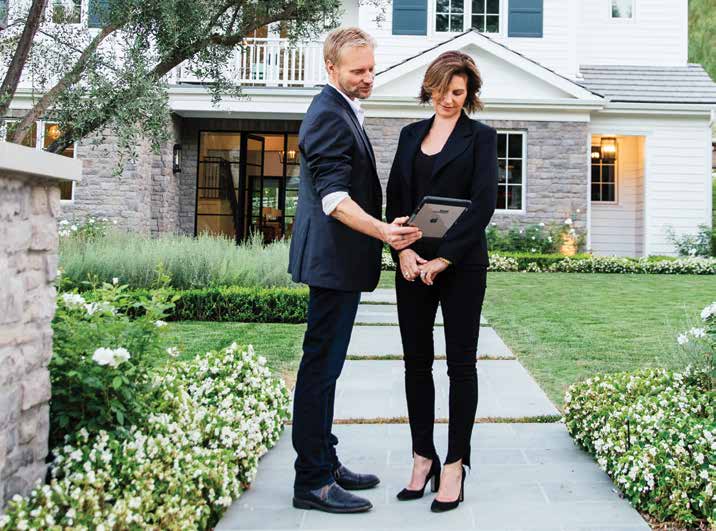 Frontgate Real Estate
Dana Olmes & Jeff Biebuyck
23500 Long Valley Rd.
Hidden Hills
747.888.0508
danaandjeffluxuryhomes.com
DRE #00944676
DRE #01383921
"Frontgate is the future of real estate."
Ranked among the top 1.5% of teams in the country, Jeff and Dana continue to thrive as top producers. The duo leads an elite real estate group driven by extraordinary integrity that is only matched by a relentless work ethic—always seeking better ways for success through fresh marketing strategies and showcasing remarkable proficiencies in expert negotiation on behalf of clients who trust them with all aspects of their real estate needs. Unshakable at the top of their individual markets as well as in a collective real estate industry nationwide, this team has wildly surpassed expectations and continues to do so.
What would you like potential clients to know about your business?
Each and every client is directly served by us—Dana and Jeff. We conduct every showing, negotiate every contract, and communicate directly with every client. Frontgate's incredible staff handles the paperwork, marketing, and business development. We embody integrity, dedication, and determination. Just as the real estate industry evolves to be more innovative and efficient, so do we. We provide an exemplary real estate service to ensure that our clients feel confident with their decision to work with us.

What areas do you specialize in?
We primarily specialize in luxury homes in Calabasas, Hidden Hills, and the surrounding areas. Located beside the Hidden Hills entrance gates, our office provides an ideal setting with an inviting community warmth and feel. We live and work among our clients—friends and families we do business with.

Why has your business been so successful?
We are one of the country's premiere real estate agent teams, with a combined experience of more than 40 years. We are well respected within the industry by agents and clients alike. With an ever-growing team and tenacious commitment to the business, we strive to reach unimaginable heights.
---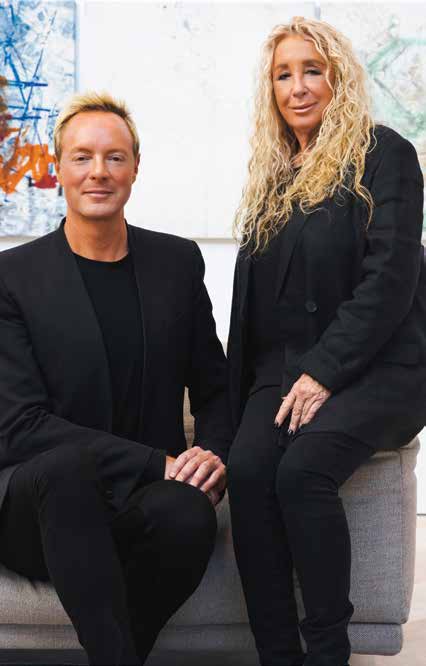 The Fridman Group at Compass
Tomer & Isidora Fridman
9454 Wilshire Blvd., 4th Fl.
Beverly Hills
310.919.1038
thefridmangroup.com
DRE #01750717
DRE #01192964
"Exclusive representation, unparalleled global reach, exceptional luxury estates, concierge-level service"
An award-winning duo, Tomer and Isidora Fridman are leading agents in the L.A. and Beverly Hills luxury real estate industry, with over 1 billion in active listings and having closed over $600 million in 2021 alone. The Fridman Group specializes in exclusive representation of luxury properties, celebrity homes, land and development opportunities, and architecturally significant properties across Los Angeles and the world. With their years of experience, impressive property portfolio, celebrity clientele, and unparalleled knowledge of the market and pedigree estates, Tomer and Isidora's estimable business is sophisticated and renowned.
What is the most rewarding aspect of your work?
Over the years, we've been able to tour some of the most iconic homes across Los Angeles, hear some of the most memorable accounts from our renowned clients, and stand in rooms with centuries of architectural significance and unparalleled character. Being able to live these moments while representing homes and connecting someone to their dream estate is a rewarding experience we are so grateful to enjoy.

What separates you from your competitors?
Something we really focus on is the tailored nature of how we present our properties. Our "less is more" approach keeps us efficient, flexible with our strategy, and able to work through the market, connecting the right buyer to our clients' homes.

How do clients benefit from your knowledge of the community and local culture?
With over $3 billion in total sales and 50 years of combined experience, we are continuously immersed in luxury real estate. By having our finger on the pulse of the local, domestic, and international markets, we're able to leverage our thorough, analytical, and sophisticated marketing-based approach with our personal network and experience to provide a successful, enjoyable experience for anyone we work with. We simply strive for that, in all that we do.
---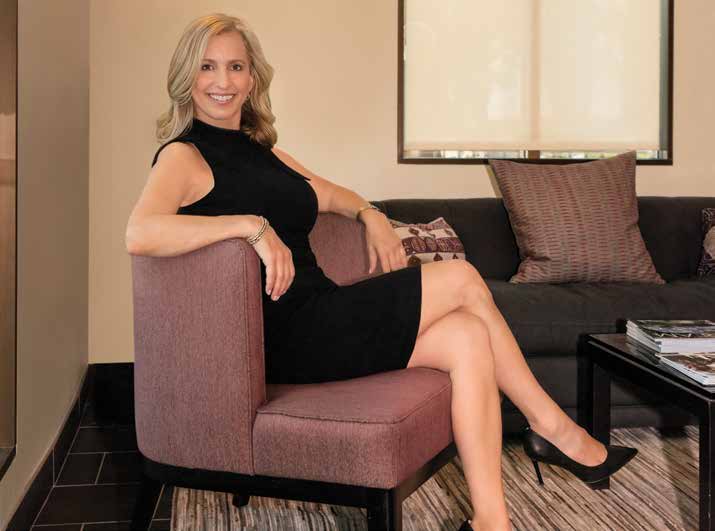 Berkshire Hathaway HomeServices
Valerie Punwar
23925 Park Sorrento
Calabasas
818.618.8291
valeriepunwar.com
DRE #01491245
"My clients come first, no matter what. That is the key to my success."
Award-winning realtor Valerie Punwar has been a consistent leader in real estate sales for over 17 years, with a reputation for tenaciously protecting her clients' interests with uncompromising integrity. One of the top-producing agents in the Berkshire Hathaway Calabasas office and recently named an L.A. Magazine Real Estate All Star, Valerie prides herself on successfully representing buyers and sellers throughout the L.A. area. A Calabasas resident for over 27 years, she provides a wealth of knowledge about the local area and schools, specializing in marketing luxury properties in the Calabasas/Hidden Hills/Agoura/Westlake Village/Thousand Oaks/Malibu areas. Growing up in Chicago, she brings a strong Midwestern work ethic to her business. Valerie's prior work in high-level TV-media sales took her to jobs from coast to coast, where she developed superior, decisive negotiating skills that translate perfectly to working in real estate.
What advice do you have for sellers and buyers in the current changing market?
Stop reading the headlines! Every day we are bombarded with negative headlines about the market "crashing" and other threats. Fear sells. The reality is that every neighborhood in Southern California has a different market. Recently, we have continued to experienc multiple-offer situations in Calabasas and Thousand Oaks in certain neighborhoods, while in other areas we are seeing more price reductions as the interest rates have risen and the market adjusts. The big difference between past housing downturns and the present is the lack of inventory. So, if you are a seller, it is still a good time to sell since most of my sellers are still making nice gains. You may not have 50 offers, but you will still do well. If you are a buyer that expects to stay in your house for more than two years, then buy! Buying a home is still one of the best investments—so you can stop paying rent or finally buy your dream home.

Why should people choose you to represent them?
Experience does matter. In this world of uber-glamorous real estate shows and crazy media headlines, people should choose a professional who will guide them with fact-driven advice. Buying or selling a home is not as simple as a TikTok video. It is one of the most important financial transactions you will make. My team and I will ensure a smooth transaction and even advise you to walk away if the situation doesn't make sense.
---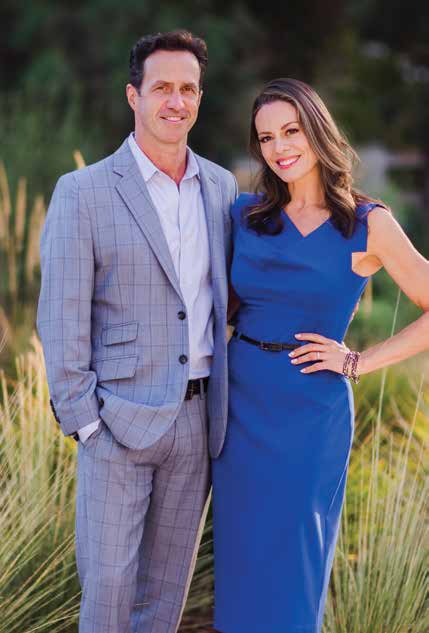 The Improta Team at Compass
Jason & Melissa Improta
5016 Parkway Calabasas, #100
Calabasas
818.584.6094 : 310.597.1914
improta.com
DRE #01265975
DRE #01432200
"Reputation is everything—just ask around."
Meet Jason and Melissa Improta, executives of their own boutique-style real estate business, The Improta Team at Compass. Missy and Jason continue to dominate a highly competitive home-sale industry almost exclusively from referrals. Their combined 41 years of real estate experience, coupled with a genuine care for their clients, makes them the local go-to powerhouse that you call (or refer your friends to) when it comes to all things real estate. Jason and Missy's success as real estate professionals can be attributed to their exceptional work ethic, instinctive business-strategy skills, evolving market intelligence, and most of all, authentic devotion to their clients. The Improta Team continues to deliver success time and time again, as highlighted in their hundreds of 5-star reviews. Just ask around.
Tell us about working with The Improta Team.
"The Improtas are an amazing real estate team, extremely professional. Jason sold our house in a week at full cash price and helped us close our dream home before all the rest could even put in an offer. Communication is key in real estate, and you can count on The Improta Team. I would definitely use them again. Thank you, Improta Team." Paul R. | 2022 Seller

How did the Improtas exceed your expectations?
"They shepherded us through the entire emotional and legal labyrinth that is the California escrow process, providing counsel, fastidiously double/triple checking everything, and recommending qualified and competent experts whatever the situation. Literally, for anything we needed, they were there to figure it out for us. I would 100% recommend them seven days a week!" Rich & Vivi H. | 2022 Seller

Were you able to achieve your real estate goals?
"The Improtas made sure we found the perfect home for our family. In this crowded market, they helped us rise above all the other buyers. Every step of the way, the entire Improta Team was professional, friendly, and had our best interest at heart. I can't imagine going to anyone else. They are the best of the best!" Will A. | 2022 Buyer
---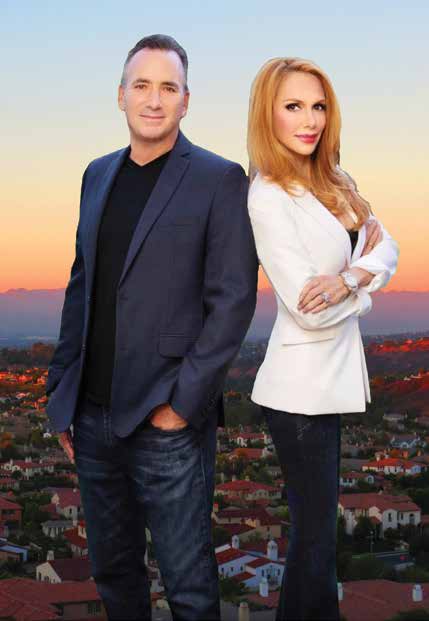 The Garbell Group at Keller Williams Luxury International
Marc & Laura Garbell
23975 Park Sorrento, #110
Calabasas
818.625.8949 : 818.468.4042
calabasasrealestateagent.com
DRE #00995378
DRE #01402751
"Our clients' needs come first. We believe in knowing their expectations, protecting their interests, and providing personal attention at all times."
Marc and Laura Garbell are proud associates of Keller Williams Realty Calabasas and have been constant top producers, including being among the top 1% of realtors in California. Marc began his real estate career in 2001, and Laura joined to create the Garbell Group in 2018. Laura was previously a very successful mortgage banker, and together, they have over 30 years of experience helping clients achieve their dreams of home ownership. The Garbells love being in the real estate business and work diligently to ensure the success of their clients and, at the same time, have the flexibility to spend quality time with their two boys and go on family adventures.
Describe what your company does.
We represent buyers and sellers with their residential real estate needs and specialize in Calabasas, Hidden Hills, Malibu, and the surrounding areas. Whether you're relocat­ing or need an analysis of the value of your home or the current status of the local real estate market, we're here to assist you.
What separates you from your competitors?
Our clients' needs come first, and we believe in knowing their expectations, protecting their interests, and providing friendly, personal attention at all times. Whether it's getting top dollar when selling their home or finding the home of their dreams, we are readily available and will work passionately to get the job done. And once an escrow is closed, a percentage of all our sales go to charities, including the ASPCA, Tunnel to Towers Foundation, and Union Rescue Mission.
How do clients benefit from your knowledge on the community?
In 2001, The Oaks of Calabasas was just beginning to be developed, with the exception of two streets previously developed in the mid 1990s. We knew The Oaks was going to be an exceptional place to live and were determined to make it an important part of our business. We know the streets, builders, floor plans, and values. We take pride in offering expert advice and have done numerous sales in The Oaks representing buyers, sellers, tenants, landlords, and investors.
---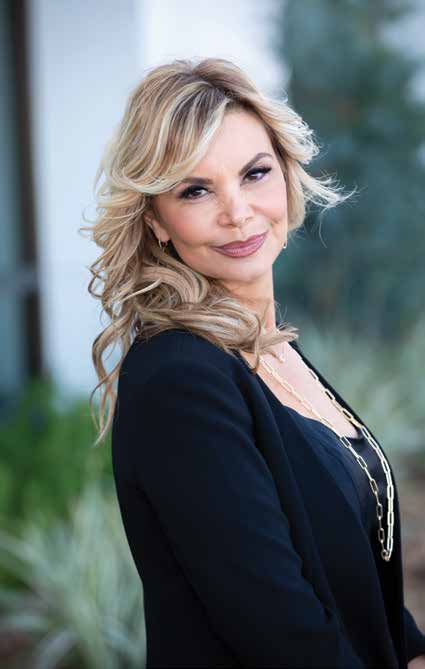 Keller Williams Luxury International
Denise Marks
23975 Park Sorrento, #110
Calabasas
818.292.5340
denisemarks.com
DRE #03100442
"Twenty-two years and hundreds of transactions have taught me that attention to detail is everything!"
A master negotiator, Denise is celebrating 22 years in real estate in 2022. As a California real estate broker, Denise has brought her passion and professionalism to every property her clients have bought or sold in her native Los Angeles. Denise and her growing team of licensed agents represent local buyers and sellers, national and international clients, and builders/developers. Denise and her team are dedicated to researching their clients' needs, identifying neighborhoods that meet each client's price, lifestyle, school, investment, and community requirements. Denise's extensive knowledge of construction and design make her the ideal advisor to buyers looking for a perfect buildable lot or fixer or an opportunity to build an ADU. Closing transactions in a rising market is easy. Great Realtors distinguish themselves by getting transactions closed in declining markets.
What characteristics distinguish you?
Education, experience, perspective, and resources. First, I am a real estate broker. I did not stop my professional education at the agent level. Second, I have 22 years of experience successfully negotiating and closing sales for both sellers and buyers. Third, as the co-owner of two commercial real estate companies, I bring an owner's perspective to every transaction and an extraordinary array of resources and analytical tools.

How does experience matter?
Whether buying or selling, my first duty is protecting my clients' interests. Beyond the numbers and contracts, experience has taught me how to negotiate difficult issues in order to hold transactions together. The difference between a good and great agent is how they handle inspections that reveal problems, title defects, or properties that don't appraise.

Where do your clients come from?
I am referral based. Half of my transactions are repeat business. The other half are client referrals of friends/family and referrals from professionals—business managers, attorneys, and accountants. The process of buying or selling a home builds a trusting bond that can last a lifetime. I am honored that many of my real estate clients have become my closest friends and many of my closest friends have become my real estate clients.
---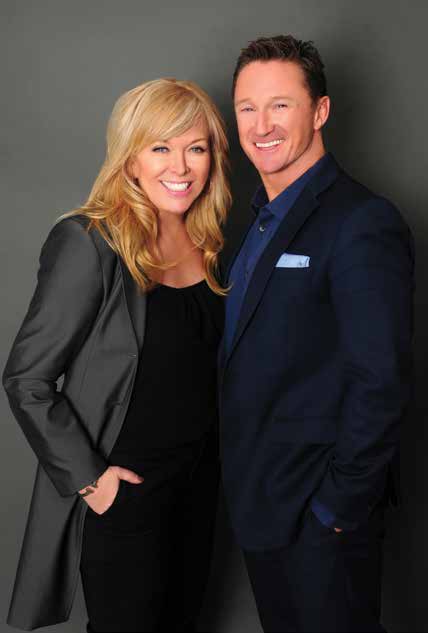 The Agency
David & Tracy Smith
23975 Park Sorrento, #120
Calabasas
310.480.7523
310.804.7079
teamsmithca.com
DRE #01503210
DRE #01898036
"We've perfected our solution-based concept to guide buyers, sellers, and investors to achieve their goals."
David and Tracy Smith, also known as "Team Smith," are consistently ranked in the top 1% of Realtor teams nationwide. They have lived in Calabasas for the past 16 years and moved to The Agency Calabasas in 2021, bringing two decades of real estate experience and a long history of success. David and Tracy work with numerous buyers and sellers in the greater Calabasas area, but also collaborate with many clients living in other parts of L.A., especially the Westside. They are highly respected among their peers and have a history of establishing strong relationships with their clients. David and Tracy participate in many community organizations and charities, including breast cancer awareness, the March of Dimes, and the VA. They are also proud parents of two teenage girls and love the Calabasas lifestyle.
What makes you among the best in real estate?
Simple. It's our proven methods, strategies, and processes that we have employed for both buyers and sellers no matter the market conditions. Every client is different, and we don't offer "cookie-cutter" solutions. Once we truly understand the client's goal, we help them achieve it at their pace and on their timetable. Our job is to play an advisory role and support our clients through each step of the process.

What are the biggest obstacles your clients face and how do you help navigate through this environment?
There can be so much noise in the market that often buyers and sellers cannot tell truth from fiction or the hype from reality. We know from experience what the market trends are, and we offer honest and realistic advice and have strategies to get the job done.

What are your interests outside of work?
We work hard so we can spend time with our family, whether it is going to concerts or hanging out in the backyard for movie night. We also love spending time with our closest of friends, trying out and supporting our favorite or new restaurants. Our daughters are also very active in pursuing their passions in the arts, so we love supporting them and discovering the great music and film venues across L.A.
---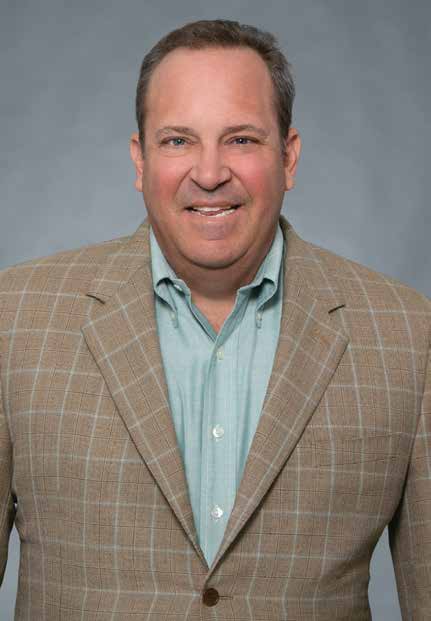 The Agency
Michael Bloom
23975 Park Sorrento, #120
Calabasas
818.207.2088
michaelbloomhomes.com
DRE #01188440
"Nothing gives me more pleasure than helping my clients find their dream home in this community I love."
Known for his entrepreneurial spirit, strong work ethic, and genuine love for people, Michael Bloom brings a detailed knowledge of L.A.'s Hidden Hills and Woodland Hills neighborhoods to The Agency in Calabasas. Michael began his real estate career as an intern at Grubb and Ellis in 1993 and then at Prudential California Realty in Woodland Hills from 1994 to 1998. A Hidden Hills resident since 1977, Michael obtained his real estate license in 1995 and was promptly named "Rookie of the Year" for his quick success. "Real estate requires creativity, salesmanship, follow-up, patience, perseverance as well as a 'never give up' attitude," Michael says. "I love being a part of a major decision in people's lives—it's an honor to provide guidance, and I do whatever it takes to help my clients achieve their goals."

How did your early years prepare you for being a realtor?
I pride myself on being a true local L.A. real estate agent. I grew up in Hidden Hills and graduated from Calabasas High School in 1986. Living in Hidden Hills, going to school in Calabasas, and formerly working in Woodland Hills has given me a unique perspective on the best local areas to canvas in my search for homes and properties. I am constantly immersed in all three of these real estate communities and have become an expert in the area. I'm honored to be part of The Agency, which is one of the most outstanding firms in the country.
How do you give back to the community?
I remain deeply involved with our local community—I'm an ambassador to the Calabasas Chamber of Commerce, a board member for the Foundation for the Las Virgenes Schools, and Commissioner of Public Safety Hidden Hills. I've also served as Los Angeles County Commissioner of Public Social Services for more than a decade.
What unique skills do you provide your clients?
I'm fluent in both Spanish and Japanese. I have also acquired a strong set of negotiation tactics that are crucial when helping my clients find their "dream" home!
---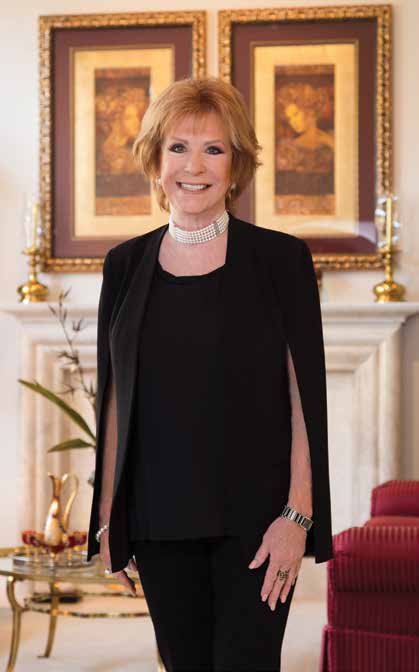 Coldwell Banker Residential Brokerage
Barbara Alpert
23647 Calabasas Rd.
Calabasas
818.625.1377
DRE #01199909
"I'm passionate about my work and get the best results for my buyers and sellers!"
Barbara has lived in Calabasas for over 27 years and has specialized in gated luxury estate communities. She was one of the original homeowners in Mountain View Estates and has long held the position of being the #1 Resident Realtor® in this premiere and esteemed gated Calabasas community. She is intimately familiar with every home on every street, where she also serves on the architectural committee. Barbara is consistently in Coldwell Banker's top 4% worldwide. She is known for her strong negotiation skills, proven results, and hundreds of highly satisfied clients. Her remarkable success rate and proven sales record help her clients net top dollar. With hundreds of millions of dollars in residential real estate sales, Barbara has a stellar reputation.
What sets you apart from other Realtors in the market?
I've been specializing in gated, luxury properties since 1995, so I have a deep breadth of knowledge in this area. But I also have investment properties in Malibu and a lot of experience in other areas of the Valley, and I list and sell condos to castles from Studio City to Westlake Village.

What do you want prospective clients to know about you?
I'd want them to know that I am totally committed and that no one will work harder for them. From start to finish, every detail is clearly communicated to provide them with the peace of mind they need to make informed decisions in a timely manner.

Why have you been so successful?
With my extensive knowledge, I offer my clients an exceptional depth of information and outstanding service. There is nothing more gratifying than helping families sell their home and find their new dream home. It's about building relationships and getting my clients the best deal possible. A philosophy of honesty and hard work attributes to my outstanding reputation and success. That's why so much of my business is repeat and referrals.
---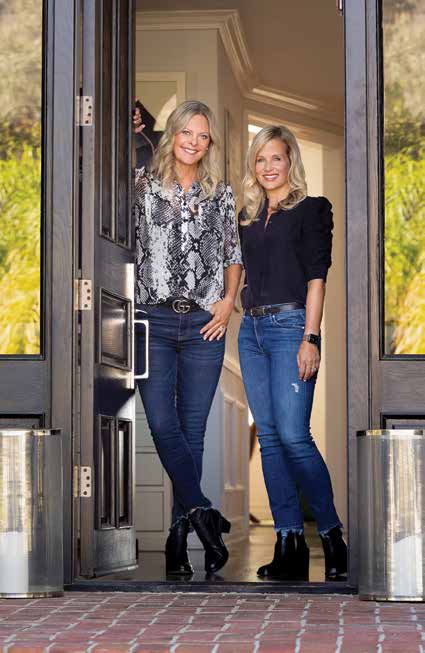 Coldwell Banker Residential Brokerage
Stephanie Shanfeld
Shari Huntington
23647 Calabasas Rd.
Calabasas
818.521.8689 : 818.635.0310
stephanieandshari.com
DRE #01947954
DRE #01147237
"In this quickly changing market, it has never been more important to hire an expert to help you navigate the process of selling or purchasing a home."
It is no surprise that this dynamic duo has been a top team year after year. With over 30 years combined experience in real estate, Stephanie and Shari understand market trends and know how to successfully guide their clients with great expertise. Pricing their listings strategically is how they get their sellers top dollar in any market. With Stephanie's appraisal background and Shari's long-term experience in sales, this team has the edge on where to position their listings successfully. Further, they have seen several ups and downs in real estate, allowing them to be flexible and identify market trends. In this quickly changing market, it has never been more important to hire an expert to sell your home. This duo will help you navigate through it all with great expertise.
Why have you been so successful?
We attribute our success to a few things—one is hard work. We do our research, stay current on the market, and know the inventory, neighborhoods, and agents. The second is being hands-on and understanding our clients' needs. No two sellers are the same, and we cater to our clients' specific situation, whether it be an exciting time or a stressful one. We are very accessible and responsive. The third is having a loyal team of vendors for our clients. From estate-sale organizers and stagers to lenders and contractors, we have built strong relationships with those in our industry. We streamline what can be an overwhelming process, making it simple and seamless. Last but not least, we have built great relationships with other top realtors in the market who value our business ethics and integrity.

How do clients benefit from your knowledge about the community?
We have both lived and raised our families in Calabasas. It's where our kids went to school. Many know us through our leadership volunteer roles, and we consider ourselves unofficial ambassadors of Calabasas. We offer our clients the inside scoop on schools, sports, and other community activities. We are selling a
lifestyle that we know firsthand.
---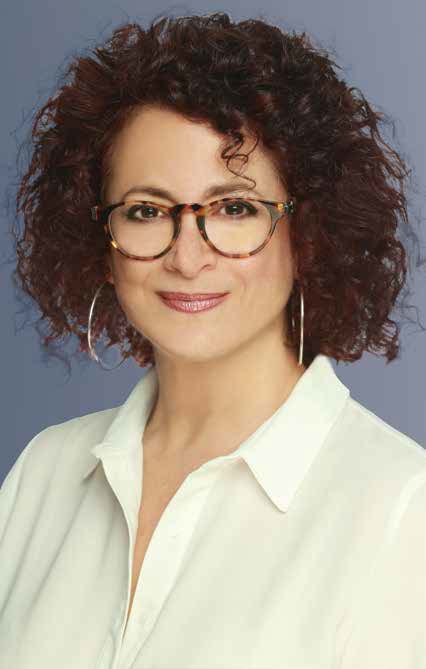 Beverly & Co. Luxury Properties
Anat "Cookie" Erster
818.943.8001
CalabasasRE.com
LALuxuryHomesSpecialist.com
DRE #01313529
"I help my clients gain access to private, off-market properties to ensure they find the perfect home."
Anat "Cookie" Erster has been a Calabasas resident for 31 years and has been a consistent top producer throughout her career of more than 19 years. Her commitment to excellence, combined with her expertise, knowledge, and aggressive marketing techniques, attracts people looking to work with an honest, dedicated professional that works in all Calabasas and Conejo Valley neighborhoods, in all price ranges. Anat represents a wide range of clientele, including high-profile celebrities, health professionals, executives, entrepreneurs, investors, and many others. Her business is built on referrals, which is a true testament to her outstanding performance and results. Professionally, Anat is known for her caring demeanor, impeccable communication, and artful negotiation skills. In her personal time, Anat loves traveling domestically and internationally, spending time with her family, and enjoying the company of her closest friends in a variety of activities.
What should potential clients know about you?
I'm extremely committed to my clients and diligently work to make every transaction as easy and seamless as possible. While this is my career and how I make a living, I'm not a commission-driven agent; I find more satisfaction in helping my clients achieve their dreams and goals.

What is the most rewarding aspect of your work?
I've been in this business for a really long time, and many of my longtime clients have turned into lifelong friends. Meeting new people, forming lasting relationships, and seeing the excitement my clients experience after a successful transaction are golden to me.

What are some obstacles your clients face today and how do you help them navigate these challenges?
In the current real estate market, you will see homes selling off-market, which means that buyers may not have access to exclusive inventory if they are not working with a well-connected professional. I help my clients gain access to private, off-market properties to ensure they find the perfect one. My clients can also take advantage of my vast local, nationwide, and international networking—which enables me to obtain the highest offer with ideal terms and conditions on any property they are looking to sell.
---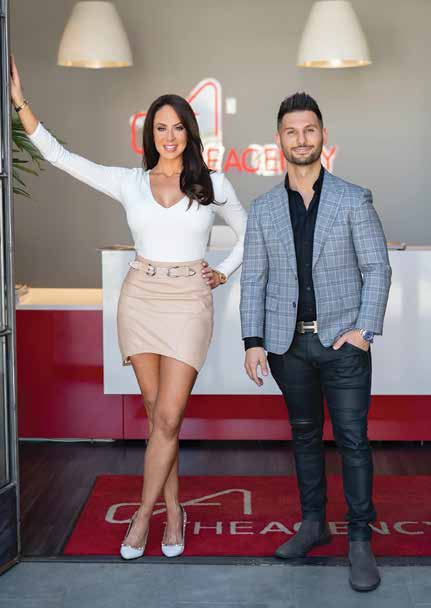 The Agency
Gina Michelle
George Ouzounian
23975 Park Sorrento, #120
Calabasas
818.900.4259
818.850.1458
theagencyre.com
DRE #01503003
DRE #01948763
"You are dating the mortgage. You are marrying the house!"
George Ouzounian and Gina Michelle specialize in the L.A. luxury market, with a focus on the Valley, Calabasas, and Hidden Hills. Their team has achieved over $1 billion in career sales. Both are recognized among the top 1% of real estate agents nationwide. Both are named among Los Angeles Business Journal's Most Dynamic Brokers and ranked #48in Individual Brokers in Los Angeles. They were also ranked #29 Small Team in California by Real Trends. Additionally, the team has been named Top Team in the Valley and one of Los Angeles Magazine's Real Estate All-Stars for four consecutive years. This past year to date, Gina and George have sold over 160 units, and while the market is changing, they still see a huge upside to buying or selling a property in a post-pandemic market.
What is the current state of the market?
We're hearing a lot of talk about a slowdown, but what we are actually seeing is a slowdown from a wildly unhealthy market. The last 2.5 years ran at a pace which was completely unsustainable. It is not normal to list your property, receive 26 offers in three days, and go 500K+ over your list price. We are returning to a healthy pre-pandemic market where buyers can negotiate and sellers can still achieve a great price for their home.

What is your best advice for buyers and sellers in this market?
For buyers, despite the rate increases, there are multiple loan programs to help them purchase a home with an affordable payment. The average homeownership period is five to seven years. Buyers will still be able to get an interest rate that can be refinanced in a few years and will still get all the benefits of home ownership. For sellers, it is imperative to work with a seasoned agent who has great relationships with their other agent colleagues and who is educated on the micro market in their specific pocket. Success also depends on the property being well presented, and it must be priced on target or the listing will sit.
---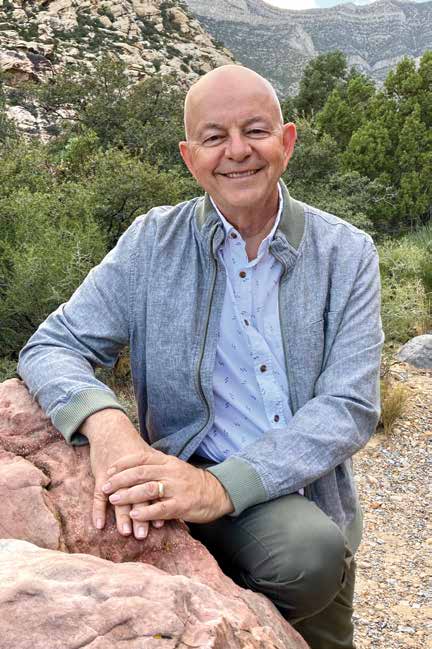 eXp Realty of California, Inc.
Broker Associate
Rodney Johnson
818.262.6778
rodney@rodneyjohnson.com
rodneyjohnson.com
DRE #00871003
"Enjoy the journey."
Since Rodney Johnson was in elementary school, his passion to be #1 at something was undeniable. Fast forward to his real estate career. He consistently found himself at the top of every agency he worked at and quickly developed a new passion—to enjoy the journey and help others do the same. In February 2019, he found a way to do just when he joined eXp Realty of California, Inc. The agency was already light years ahead of many others with its extraordinarily prescient business model of "working in the cloud," established pre-COVID—giving Johnson the top-tier tool needed to help his clients enjoy the journey. As Rodney notes, "It was by far the smartest business move I could have made."
What trends do you see for the real estate market?
It truly depends on how you're looking at the market. Are you a seller needing to sell? A buyer wanting to buy? An investor looking to get a good return? Or someone looking to lease? Even within those four parameters, there are gradations. If you are a seller looking to sell in the next 90 days, you must forget how hot the market was six months ago. And you must provide more features and benefits at the best price in order to entice buyers to make an offer on your house. The exception to this rule is if you're purchasing a home that was off market and the seller does not care if it sells or not. I see a trend for buyers in asking for sellers to pay for some of their closing costs. One trend is the 2-1 buy down. The seller pays the closing costs so that the buyer gets the interest two percentage points lower than the current market rate for one year. Then, in the second year, the buyer pays one percentage point less. For the remainder of the 28 years, the interest rate goes back to what it was at the time of purchase. Another trend is seller financing—in which the seller acts as the lender. The buyer puts down an agreed amount and makes payments to the seller instead of a traditional bank.
---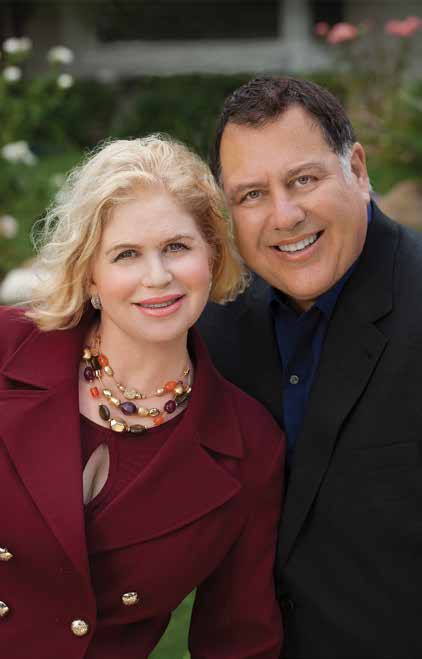 Team Sorrentino
Sotheby's International Realty
Lisa Sorrentino
Scott Sorrentino
4764 Park Granada, #101, Calabasas
10110 Riverside Dr., Toluca Lake
818.355.4751
818.355.4750
teamsorrentino.com
DRE #00974656
DRE #00973692
"Our goal is making clients for life."
Lisa and Scott Sorrentino, also known as Team Sorrentino, have been a top-producing husband-and-wife team since 1987 and have sold nearly $1.5 Billion in residential real estate. They are truly icons in the industry, possessing a natural repertoire of dynamic qualities that set them apart and enable them to successfully procure the goals of their discriminating sellers and buyers. Personal service and attention to clients' every need creates an enormous base of referral and repeat business. Distinguished sellers and buyers entrust Lisa and Scott to guide them through every step of the real estate process, ensuring all objectives are met with exceeded expectations. Team Sorrentino's goal is: "Making Clients for Life."
What sets you apart from the competition?
We think long term. Even though this business is transactional, our goal is to be here for every transaction our clients have in the future for themselves, their children, their parents, and their friends and colleagues. We are trusted real estate advisors, always here for advice and guidance. We consider it an earned privilege to be referred.

What areas do you serve?
Wherever our clients' needs are in California. We specialize in representing sellers and buyers from Calabasas and Hidden Hills to Toluca Lake, Beverly Hills to Newport Beach and everywhere in between—including those who desire second homes in beach communities. We just listed a property on the Costa Allegra Coastline of the Pacific Ocean in Mexico for $24,500,000 US. It has over one mile of beachfront, has a 23,000-square-foot luxury club house, and 70 acres of pristine land for important residential and hotel development.

Why did you move to Sotheby's International Realty?
Sotheby's International Realty (SIR) sold $204 billion worldwide in 2021. SIR is the world's premier luxury residential real estate brokerage and the most-visited real estate website in the world. The Sotheby's name is synonymous with "The Finest." We have a huge footprint to ensure our listings receive the far-reaching and unparalleled exposure they deserve. Together with our Sotheby's team, we provide the highest quality service, reputation, and resources. Team Sorrentino has access to the most discerning clients throughout the world.
---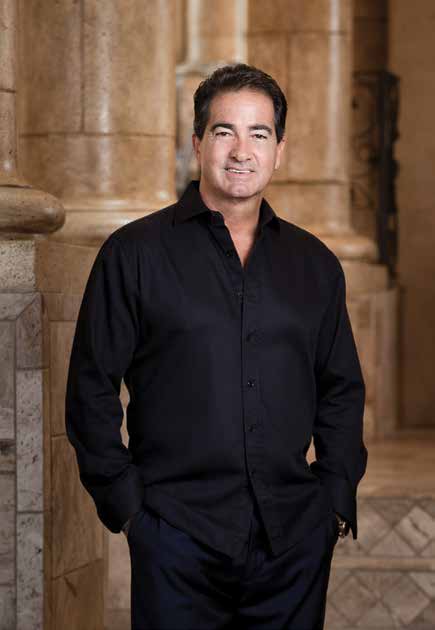 CORE Real Estate Group
Kevin Cordasco
250 N. Canon Dr.
Beverly Hills
310.308.9539 : 818.726.8791
cordascoestates.com
DRE #00969966
"One of the most recommended names in the industry for more than 30 years."
Kevin Cordasco of CORE Real Estate Group is celebrating his 36th year of award-winning service in the real estate industry. A 22-year resident of Calabasas, Kevin actively represents the people, properties, and homebuyers of his community. His hands-on, one-on-one approach and genuine interest in every transaction set Kevin apart from other agents, especially those merging to groups or teams, continuously making him one of the most recommended names in the industry. Kevin has been named a Top 100 agent of Southern California numerous times and is consistently ranked in the top 2% worldwide. He is a supporter of our schools and their programs as well as the founder of the Kevin Cordasco Foundation: Something Yellow, a nonprofit organization dedicated to supporting children and families affected by childhood cancer.
What should potential clients know about you?
One reason that I'm among the most recommended names in the industry is that I put people first. I give clients the most honest and best advice available, and I'm respected as reliable and trustworthy. On a good day, a real estate transaction is a complicated process that requires problem solving. At a time when we are experiencing a shift in the real estate market, it is more important than ever to have an experienced professional handle your business. After 36 years in the industry, I know how to successfully maneuver transactions in all types of market conditions.

Why have you been so successful?
It is because I take care of people and I believe that they notice that. I'm also an exceptional problem solver—a critical skill when navigating clients through the escrow process. I have had clients refer me to their friends, employees, family members, and even their children. Those referrals are the ultimate compliments—they show how satisfied these clients are with the value, expertise, and service I provided and that they trust that the people they care about will be well taken care of.
---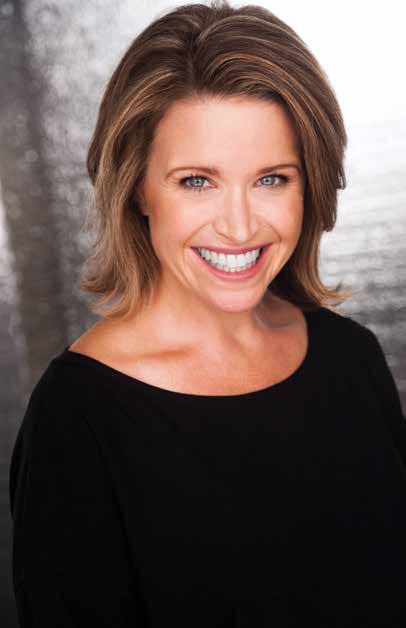 Keller Williams Westlake Village
Kristina Goldman
30700 Russell Ranch Rd., #200
Westlake Village
818.732.5153
kristinagoldmanhomes.com
DRE #01963229
"In today's transitioning market, who you work with matters."
Kristina Goldman's love for the real estate business shines through in every transaction. With a reputation focused on thorough communication, collaborative negotiation, and attention to detail, Kristina meets the needs of today's home buyers and sellers. Her ultimate priority is to create a trusting relationship with all those she works with. Tenacity and determination to build and maintain relationships is the foundation of her work ethic. This—matched with knowledge, experience, and integrity—is what has allowed Kristina to grow to be in the top 1.5% of real estate agents in the country. In today's transitioning market, who you work with matters. Kristina lives in Agoura Hills with her husband, Noel, and daughters—Emma, 12, and Hannah, 10.
How do you give back to your community?
I am thankful for all this community has given to me, professionally and personally. It is important to me to show my gratitude through monetary donations and by giving my time to organizations that are significant to my family. I have served on local PTO boards for both Willow Elementary and Saint Paschal Baylon School. I am a long-time board member for Westlake Agoura Girls Softball. I also currently spend my time working on YES ON S for Las Virgenes School District—because good schools equal good home values. I love raising my two daughters in this community and I strive to find homes in neighborhoods that accommodate the important values of my clients.

What do you feel is the most rewarding aspect of your work?
Being a part of my clients' real estate goals proves to be an incredibly rewarding part of working in this industry. Whether it is a young couple who just got married, investors growing their wealth, babies on the way, or couples downsizing, I am honored to be involved in these milestones.

Why have you been so successful?
It is quite simple: hard work. I started to believe that no task was too small and truly understand that I am not above anything or anyone. I am involved in every step of my clients' transactions because work ethic makes a difference to buyers and sellers.
---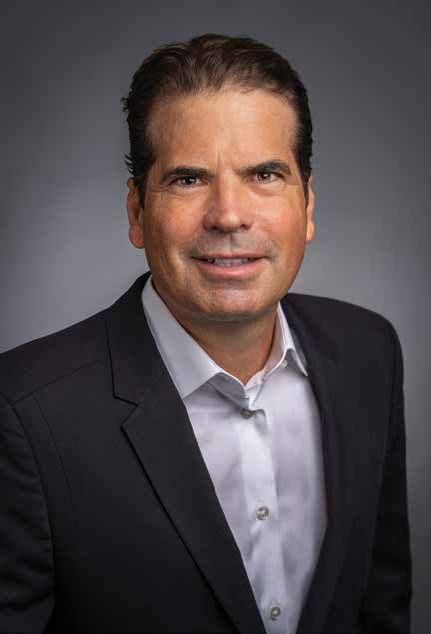 Keller Williams Realty Calabasas
Doug Puetz
23975 Park Sorrento, #110
Calabasas
805.795.4455
DRE #00995378
"Transparency and integrity are essential in creating strong bonds with my clients."
Doug Puetz is a top-producing agent, serving Los Angeles and Ventura counties and most elite neighborhoods in the area. Specializing in luxury real estate, Doug has built a business by creating strong bonds with his clients through transparency and integrity. Doug is a skilled sales strategist with a keen understanding of negotiation and marketing techniques that attract real buyers and accelerate sales. As a Southern California native currently living in Calabasas, Doug has 35 years of real estate experience and is widely respected by colleagues and clients alike for his in-depth knowledge of the region and real estate market. He consistently ranks in the top 1% of agents in Calabasas and the top 1% nationwide for Keller Williams International.
How do clients benefit from your knowledge of the community?
As a longtime resident, I am firmly grounded in the local community. I constantly remain up to date on the variety of properties available, the real estate inventory, and the local lifestyle opportunities so that I can be the main source of information to our residents. Having also raised our kids in these neighborhoods, both my wife, Dina, and I are very knowledgeable about the schools and family activities in the area.

What should potential clients know about you?
The real estate market will be changing over the next few years, and people will need an honest, upfront agent to guide them through these changing times. My 35 years in the business is a huge asset to anyone looking to buy, sell, or invest in the real estate market.

What areas are your specialties?
One of my specialties is investment properties. I have found over the years through my own personal forays into rental properties that in the long run, there is no better source of retirement, and it contributes to a balanced portfolio. Owning something tangible and collecting monthly dividends is a great feeling! I'm also an original owner in The Oaks and have garnered a razor-sharp knowledge of our local luxury community. I try to preview every new listing to provide my clients a first-hand account of the property before they step foot in it.
---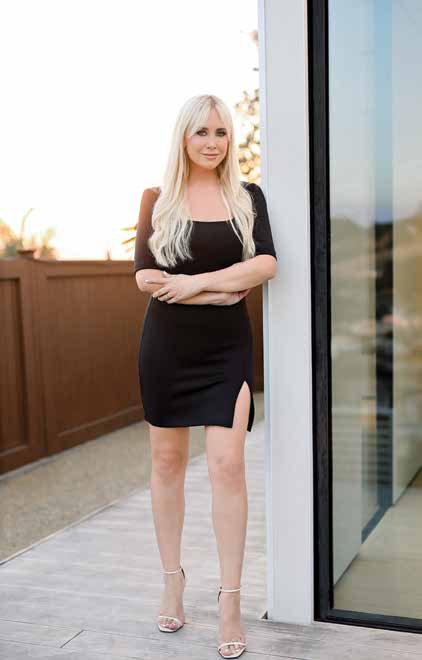 NDA Real Estate
Casey Winchell Napolitano
9465 Wilshire Blvd., #300
Beverly Hills
818.404.5090
nda-re.com
DRE #01910249
"For me, the client always comes first."
Casey Winchell Napolitano is the founder of NDA Real Estate, a full-service luxury real estate firm that focuses on securing, selling, and protecting client investments with the utmost privacy and discretion. Its exclusive-yet-approachable methods appeal to everyone, from entertainers and executives to influencers, first-time home buyers, and investors. Born and raised in Calabasas to a multi-generational real estate family, Napolitano is a licensed real estate broker with over 14 years of experience and an innate real estate intuition. With hundreds of Los Angeles sales in the corporate brokerage landscape, it was time for Napolitano to venture out with her own brand. NDA Real Estate has reimagined the brokerage dynamic with innovative marketing and elevated hospitality.

What about you and your team would you like potential clients to know?
Our clients are loyal to us because we prioritize their privacy. We are focused on helping make smart investments in a fast-moving market. We are the only real estate company that protects and prioritizes privacy, specializing in NDAs and private trusts. It's so important to make sure that nothing gets leaked when we are working with a celebrity client. I work tirelessly to protect my clients' privacy before, during, and after a deal closes.
What makes you one of the best in real estate?
I like to turn properties into goldmines. When considering potential properties for my clients, I not only visualize their own happiness and lifestyle, but envision the investment potential. I am a residential real estate investor with income-producing properties in Los Angeles and Hawaii. I want my clients to make smart decisions that they can benefit from forever.
What do you like to do outside of work?
I am obsessed with real estate…and my family. My husband, John, and I are having a blast raising Siena, 6; Gemma, 4; and Jack, 2, in the city I grew up in, Calabasas.
---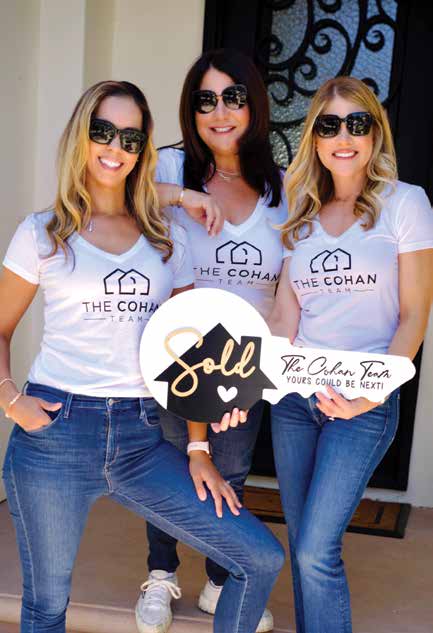 The Cohan Team at Coldwell Banker Residential Brokerage
Michelle Cohan
Semira Knight
Shellee Dyne
23647 Calabasas Rd., Calabasas
Michelle: 818.335.9777 | DRE #01208350
Semira: 310.927.4004 | DRE #01491785
Shellee: 818.613.8847 | DRE #02142388
thecohanteam.com
"We work hard to make real estate easier."
With Michelle's background as an attorney, Semira's in finance and marketing, and Shellee's in business and development, clients who choose The Cohan Team for their real estate needs are offered an enhanced experience. As an attorney, Michelle has intimate knowledge of contracts and negotiations and has earned top agent awards in her more than 20 years in the real estate business. Semira offers the perfect complement, developing marketing strategies that are smart and effective. Shellee's knowledge of business coupled with her development experience in real estate makes her the perfect addition to The Cohan Team. Together, they are passionate about what they do and are dedicated to ensuring successful transactions for their clients, while always providing service that goes above and beyond. The Cohan Team prides itself on dealing with clients honestly and fairly, while creating relationships that last far past the transaction. As they like to say, "We work hard to make real estate easier."
Why are you so successful?
We provide our clients with stellar service. They deserve nothing less! With over 30 years of combined
experience, our backgrounds in law, marketing, and business and our expertise in contracts, negotiations, and relationship building have allowed us to provide our clients with superior service. Our goal is to understand our clients' needs and make their experience as stress free and seamless as possible.

How do clients benefit from your knowledge of the community?
With nine children between our three families, we have broad knowledge of the community, local schools, extracurricular activities, and more. We love our community and are all very involved. From volunteering at our schools to community service and our relationships with local government officials, we provide clients with valuable information and useful insights to living in this area.

How do you help clients navigate today's obstacles?
One of the biggest challenges today is navigating the instability of the market. Having been through unpredictable market shifts several times in our career, The Cohan Team has the knowledge and experience to help guide our clients through this market.
---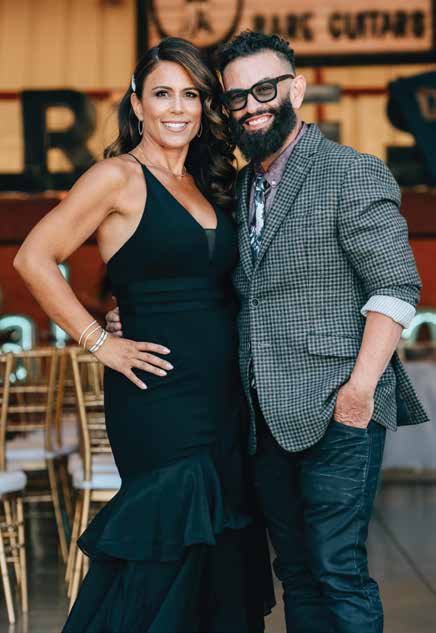 Keller Williams Realty Calabasas
Robb & Nikki Friedman
23975 Park Sorrento, #110
Calabasas
818.430.3663
818.620.2490
robbnikki.com
DRE #02064738
DRE #01925350
"Utilizing our design services to maximize their profits"
Both Robb and Nikki Friedman are Los Angeles natives who grew up in the West San Fernando Valley. After many home renovations and sales, becoming real estate agents was second nature for the couple. They have been fortunate to work with a diverse group of clients—from families looking to put roots down and purchase their first home to celebrities and professional athletes looking to buy or sell their home with an easy, smooth, and stress-free transaction. As L.A. natives and Calabasas residents, Nikki and Robb have extensive knowledge of the different neighborhoods across Los Angeles, the San Fernando Valley, and the Conejo Valley.
What separates you from other real estate agents?
Our combined and diversified backgrounds make us a unique team. My background in marketing, advertising, interior design, and designing motion picture sets with Nikki's attention to customer care and constant communication enhance our ability to get our clients' homes ready for a sale where they maximize their profits. In many cases, we come in and manage projects, like decluttering, repainting, and adding our design touch to make the house special.
How has your design background impacted your work?
Our uncanny ability to walk into a house and know what changes should be made to optimize the property or know the cost to revamp it into a well-designed home leads our buyers to enlist us to remodel and design their dream homes after purchase. We do this extra work for our clients at no additional cost when they trust us as agents to represent them.
Giving back to your community is a big part of what you do. Tell us more.
I donate many of my fine art paintings to various charities to help raise money. Nikki works with many charities and has raised millions over the last several years. I sit on the board of Walking Strong and serve as a reserve deputy with the Los Angeles County Sheriff's Department.
---