Lobster Truck Comes to Calabasas Hills
June 20, 2021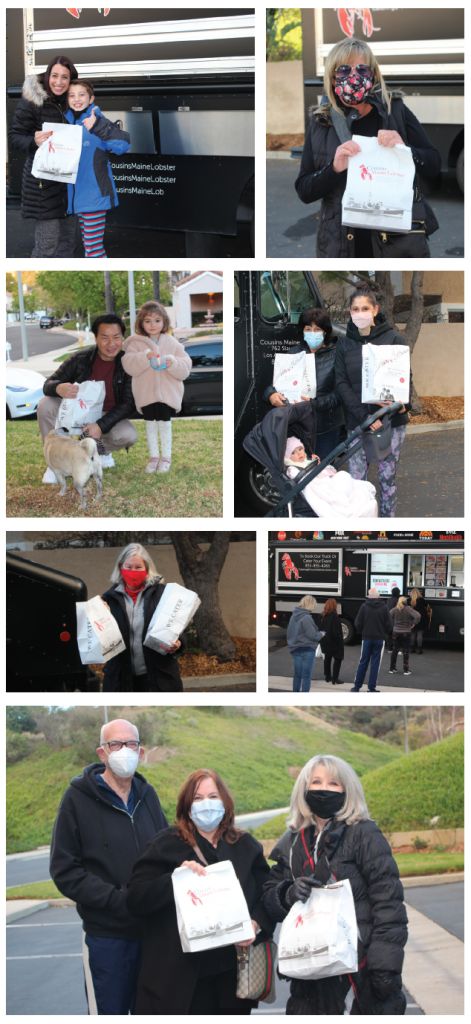 Local Calabasas Hills resident and realtor Patte Gilbert decided to find a way to bring some fun to the residents of her local community. Patte knows that everyone loves getting food from food trucks, and she was able to secure one of the best. On Thursday, March 11, residents were thrilled when the Cousins Maine Lobster food truck rolled in.
Residents were able to place their orders in advance on the Cousins Maine Lobster app or come right up to the truck to order in person. Everyone loved the great Maine lobster rolls, delicious lobster bisque, and authentic New England clam chowders.
Kids loved the experience, and many moms were glad to have a night off from cooking in the kitchen! It also gave neighbors a chance to say hello while keeping socially distanced during the pandemic. Patte Gilbert loved organizing this fun event for her local friends and neighbors.