Summer Reading
August 14, 2022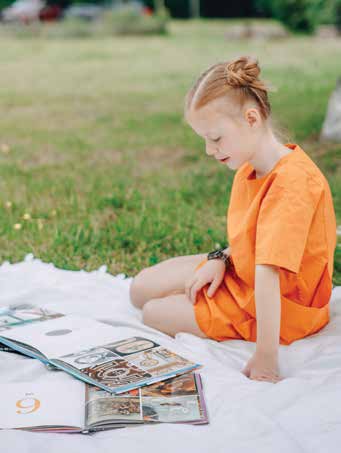 Reading is the quintessential summer hobby. Forgo screentime to take your kids to your local library or peruse the aisles of a bookstore to find the perfect summer read. There are plenty of reward programs available where kids can earn prizes—from new books to ice cream treats—as incentives to get them started. You can also create your own bingo card or reading journal and reward your child for a job well done. Head outdoors to read while enjoying a picnic at the park or beach. Get the whole family involved
by sharing one chapter a night from a favorite for all ages, like Harry Potter. Audiobooks are a great option for teens interested in learning a new language.

Introduce your youngest to Eric Carle's unforgettable collage illustrations in The Hungry Caterpillar or pick up current top-seller Dragons Love Tacos. Early readers will feel confident in their newfound abilities with the Pete the Cat (My First I Can Read) collection. Easy chapter books like Amelia Bedelia and Captain Underpants are full of laughs for elementary readers, and E.B. White and Roald Dahl bring magic and fantasy to brighten every imagination. When it comes to reading, you really can't go wrong.