Posh & Petite Playhouse
September 13, 2022
Where Kids' Imaginations Soar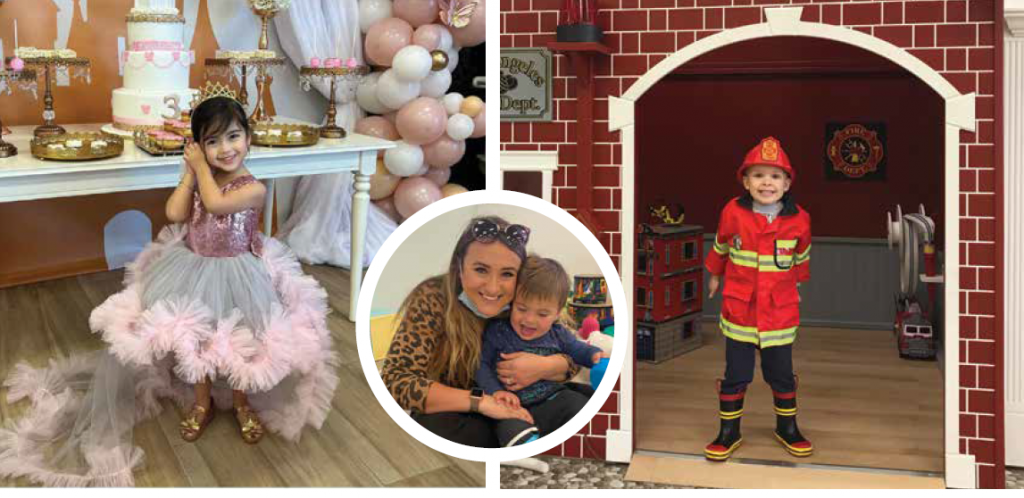 Imagine a place where make-believe lives. CIO (Chief Imagination Officer) Jennifer Deeley created the Posh & Petite Playhouse in Woodland Hills, a space small enough that you feel safe leaving your children in their capable hands, yet large enough to make your tiny tot's dreams come true. In other words, it's a place where both parents and kids feel right at home.

"We're not a huge corporate-owned playground," says Jennifer. "When you come in, you really feel the love emanating from all our employees—as well as the warmth of our space, which some of the bigger corporate chains lack. Seeing a child's eyes light up while pretending to make ice cream in our Le Petit Ice Cream Shop, performing a check-up on an imaginary puppy in our animal hospital, or entering their birthday party in a space designed especially for them leaves a lasting impression on kids and their families."

A mother of twins, Jennifer conceived this whimsical, creative playhouse with calming colors and positive energy. "I wanted to create a safe space, where parents could relax sipping hot lattes and watch their child play," Jennifer tells us. The caring staff of the Posh & Petite Playhouse focuses on each child's experience, encouraging them to become as creative as possible during their visit. An "Imagination Explorer" team leads games and activities, which include magical puppet shows in the puppet theater, story time, bubble dance parties, and other fun activities. They offer open play Tuesday through Friday from 10:00 a.m. to 7:00 p.m., plus special events and birthday parties over the weekend.

Posh & Petite Playhouse also houses a café serving a scrumptious assortment of healthy options for all ages plus a small boutique selling learning toys and trendy clothes to keep kids comfortably in fashion. During weekdays, you can book the entire playhouse or reserve a special event space plus food and festive activities at various price levels. Over the weekend, all parties are private. Reserve your next "Simple Soiree" or "Petite & Chic" event. Or go big with a "Posh & Dreamy" party or the even-grander
"Lush & Lavish" party. Whichever you choose, the delightful memories are always ready to be made.