Let's Get Our Kids Cooking
October 11, 2020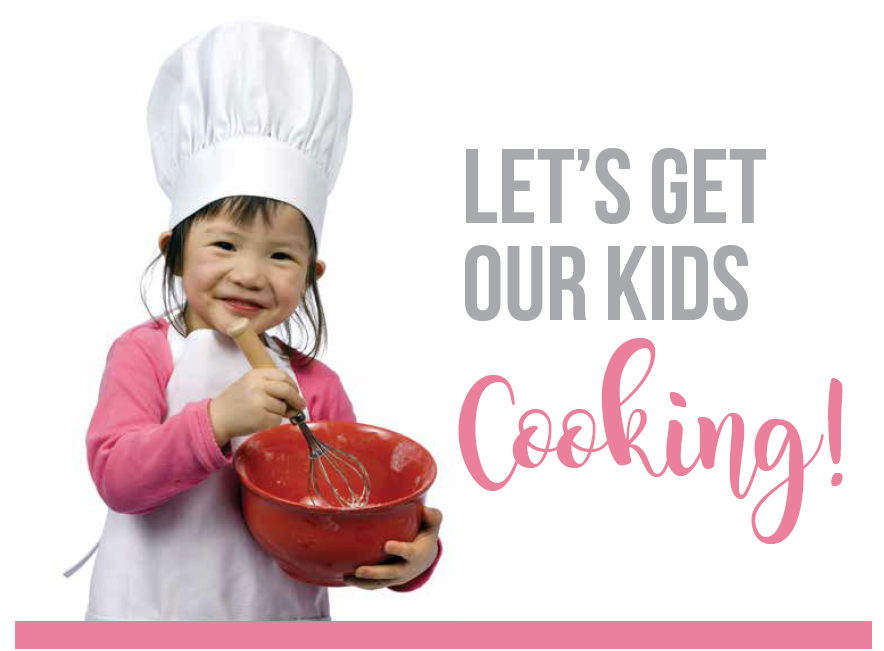 Kids as young as 18 months can start to help in the kitchen with simple recipes. They may not be ready yet to measure ingredients and chop, but they can pour it in a bowl and mix it up. Involving your kids at an early age in the kitchen will help them on a path to be a little more self-sufficient and build confidence.
Source: selfsufficientkids.com
Raspberry Ice Cream in a Bag
1 cup half-and-half cream
1/2 cup fresh raspberries
1/4 cup sugar
2 TB evaporated milk
1 tsp vanilla extract
4 cups coarsely crushed ice
3/4 cup salt

Using two 1-quart reseal able plastic bags, place 1 bag inside the other. Place the first 5 ingredients inside the inner bag. Seal both bags, pressing out as much air as possible.

Place the 2 bags in a gallon-size resalable plastic freezer bag. Add ice and salt. Seal bag, again pressing out as much air as possible.

Shake and knead cream mixture until thickened, about 5 minutes. (If desired, wear mittens or wrap bags in a kitchen towel while shaking to protect hands from the cold ice.)

Chocolate Chip, PB & Banana Sandwiches
1/4 cup creamy peanut butter
1/4 tsp ground cinnamon
2 TB miniature semisweet chocolate chips
4 slices whole wheat bread
1 medium banana, thinly sliced
2 tablespoons honey

Mix peanut butter, honey and cinnamon; stir in chocolate chips. Spread over bread. Layer two bread slices with banana slices; top with remaining bread. If desired, cut into shapes using cookie cutters.

Crunchy Granola Pretzel Sticks
1 package (12 ounces)
dark chocolate chips
24 pretzel rods
1 cup granola without raisins

In a microwave, melt chocolate chips in a 2-cup glass measuring cup; stir until smooth. Pour into one side of a large shallow dish.

Roll each pretzel halfway into chocolate. Allow excess coating to drip off, then sprinkle pretzels with granola. Place on waxed paper until set. Store in an airtight container.