Kids Chores Provide Lifelong Rewards
October 9, 2022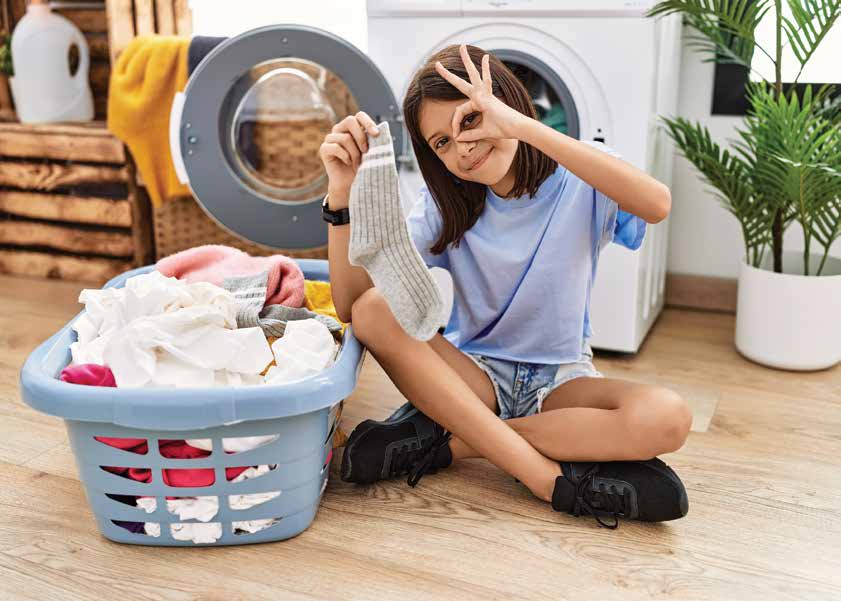 None of us likes doing chores. Even the word itself sports negative connotations. However, kids especially can benefit from these helpful routine tasks.

Assign your children duties around the house to foster responsibility. Positive feedback for performing simple jobs, from vacuuming to walking the dog, offers a sense of accomplishment while bolstering self-esteem.

Chores help children feel like they're part of a household team, setting them up for future success. You might reward them with an allowance based on completion of duties, or you can keep the two separate, teaching them that a job well done yields its own reward—plus hopefully plenty of praise.

Assign chores by age. Little ones can put away toys, set the table, and feed pets. Preteens can help with groceries, yard work, walking the dog, and performing other household tasks. Older kids learn about time management as they set priorities between their studies, friends, and housework. This skill will come in handy in their future professional and personal lives.

Make it fun to remove some of the burden. Taking care of family pets might nurture a future veterinarian. Helping cook dinner may inspire a budding chef. Find cookbooks with recipes kids can make. Better yet, take a healthy cooking class together and bond over the perfect recipe for vegetable lasagna.

Chores let kids understand more clearly how hard parents work to keep the household running smoothly. They'll also learn how to clear clutter and reduce chaos in their immediate environment, hopefully growing into more organized adults. Most kids want to help. Encourage this tendency and enjoy the benefits of more-responsible, well-rounded children.