Enrich
September 7, 2023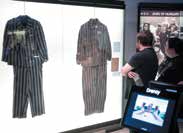 HOLOCAUST MUSEUM LA
100 The Grove Dr., Los Angeles | 323.651.3704 | holocaustmuseumla.org
There is no other museum like this on earth. Swirling, striking, and award-winning architectural design transports visitors on a historical journey of war, hope, cruelty, responsibility, and the beauty found in humanity's resilience…and its ability to endure and overcome. At the oldest Holocaust museum in the U.S. and the first survivor-founded one, education is a significant focus. Tours are designed to educate and enrich, including a one-of-a-kind extraordinary opportunity to converse with an "eternal survivor" of the Holocaust in a life-like holographic adventure. Guests can also view the West Coast's largest collection of rare Holocaust-era artifacts, including those from Auschwitz, the largest of the Nazi death camps. Experience the museum through audio tours narrated by actress Mayim Bialik (for ages 8+). Self-guided audio tours are available in English and Spanish on Bloomberg Connects app. Special docent-led tours are held at 1:30 p.m. on Saturdays and Sundays. Nestled in Pan Pacific Park, adjacent to The Grove and the original Farmers Market, the museum is open daily from 10:00 a.m. to 5:00 p.m. Sundays are free.
---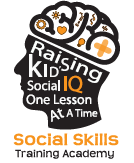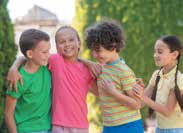 SOCIAL SKILLS TRAINING ACADEMY
6345 Balboa Blvd., Bldg. III, #163, Encino | 818.351.9520 |
socialskillstrainingacademy.com
In today's world, parents worry more than ever about their children's ability to be successful in social situations. With the addition of video gaming and social media platforms, children do not have the same access to in-person social interactions as they used to. Due to this phenomenon, many children lack the necessary skills to be successful when interacting with their peer groups. Many children also suffer from issues such as social isolation, lack of confidence in their social abilities, and fears of being rejected. Tammy Van Fleet, PhD., BCBA-D, opened the Social Skills Training Academy to offer state-of-the-art social skills groups designed to teach children and young adults the necessary skills to feel confident and knowledgeable in their social world. Her social skills classes are designed to teach age-appropriate social skills in an environment that is fun, interactive, and effective, where children are given the necessary tools to help them feel confident and ready to be a part of a variety of different social situations.
---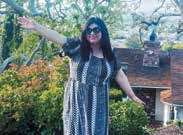 MS. DIAZ TUTORING 360
818.437.8239 | msdiaztutoring360.com | ms.diaztutoring360@gmail.com
Ever since Angela Diaz was a senior in high school, she knew she wanted to teach, inspire, and empower young minds. The desire to educate others to see their own academic potential came naturally to her. Today, she leads a team of nine amazing tutors, including some of her previous students from when she taught at Bishop Alemany High School in Mission Hills, California. Together, she and her team of tutors support students from preschool through college and beyond. "It is truly rewarding. I hope to continue to inspire today's youth and help them succeed academically and ultimately reach their goals with guidance from my dedicated staff," shares Ms. Diaz. As a native Spanish speaker, Ms. Diaz uses fun, differentiated, and interactive lessons when teaching grammar, vocabulary, and the oral language. Her private tutoring programs are available in-home or online and can be tailored by students' curriculum or the syllabus covered in the classroom.
---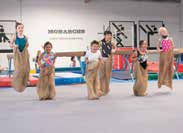 MONARCHS GYMNASTICS AND PARKOUR
5331 Derry Ave., #C-1, Agoura Hills | 818.889.3634 | monarchsgym.com
Originally founded in 1977 by a group of committed and devoted parents, Monarchs has long since been a community leader in children's physical fitness instruction. Monarchs is a children's center dedicated to inspiring kids to grow by developing their minds and bodies. Visit Monarchs in Agoura Hills or Newbury Park or catch a mobile gym around town. Monarchs offers curriculum-based, physical-instruction programs designed to cultivate each child's active lifestyle through kinder gym, recreational and competitive gymnastics, ninja, tumbling, cheer, trampoline, flips and tricks, parkour, and free running—all for children ages 15 months and up. Camp is also offered year-round—through summer, winter, spring, and holidays. Monarchs has private birthday parties, "Parents' Night Out," and daily Open Play. MonarX Parkour, a specially designed indoor parkour complex for budding traceurs ages 6+, provides curriculum-based and freestyle options. Monarchs Mobile brings the gym to you. Monarchs is open seven days a week to meet the needs of busy families.
---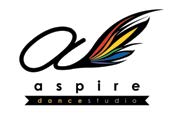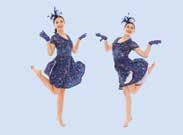 ASPIRE DANCE STUDIO
5700 Corsa Ave., Westlake Village | 747.222.7480 | aspiredancestudio.com
Aspire Dance Studio is a place for dancers of all ages and abilities to explore the joy of movement and dance. Aspire's mission is to "Nurture and feed the soul, body, and mind through dance." Why choose Aspire? They are family friendly. They have exceptional teachers and diverse class options. They have a positive environment, and they uphold the highest artistic integrity. Aspire Dance Studio offers classes for ages 2 through adult in a variety of styles, such as ballet, tap, hip hop, jazz, contemporary, musical theater, pom, dance acro, voice, acting, and more. Classes are open for all levels—beginner through pre-professional dancers. Aspire Dance Studio is home to the national-award-winning Aspire Dance Company youth competition and performance team. Fall classes are now enrolling, and they offer new students a full week of free trial classes. For more information, visit aspiredancestudio.com.
---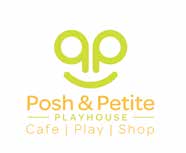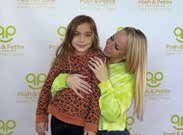 POSH AND PETITE PLAYHOUSE
21921 Ventura Blvd., Woodland Hills | 818.888.8022 | poshandpetiteplayhouse.com

Posh & Petite Playhouse was imagined by Jennifer Deeley, a Los Angeles mom of twins with a vision of an encaptivating, whimsical place where children's imaginations can soar while parents and caregivers relax. The 4,400-square-foot venue includes a café with healthy options, a full gourmet espresso bar, a boutique with trendy children's clothes, interactive playhouses, a custom play structure, a fenced-in soft play area, an adult lounge area with a clear line of sight to the children, and many toys and learning activities. Posh & Petite Playhouse encourages children to get as imaginative and creative as possible. During open play, the Imagination Explorer team leads games and activities, including puppet shows, story time, bubble dance parties, and more. Open play hours are Monday through Friday from 10:00 a.m. to 7:00 p.m. If you're planning a special event or birthday party, Posh & Petite will help take the stress out of planning, seamlessly bringing custom theme and event designs to life.
---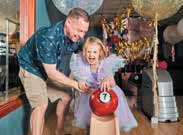 PINSTRIPES
Coming soon to Westfield Topanga
21851 Victory Blvd., Canoga Park | pinstripes.com
Pinstripes is the perfect destination for families seeking a memorable experience. With a unique blend of timeless games and high-quality food and beverage offerings, everyone—from kids to parents—is sure to have an exceptional time. Kids can enjoy the thrill of bowling and bocce ball on the kid-friendly lanes while the attentive staff creates an atmosphere of fun and friendly competition. Meanwhile, parents can indulge in a from-scratch Italian/American bistro menu. From delectable chef-crafted dishes to a thoughtfully curated beverage menu, Pinstripes provides a best-in-class dining experience. Relax, savor the flavors, and enjoy some adult time while your kids are fully engaged in play. Pinstripes is also the go-to destination for unforgettable birthday parties. Let their expert event team take care of all the details, from planning to execution, while you focus on creating magical memories with your loved ones.
---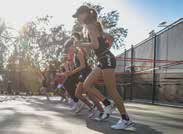 TEAM G TENNIS
323.979.8417 | teamgtennis.com
Team G Tennis is a professional youth tennis academy training athletes in the San Fernando Valley. Their goal is to create opportunities by removing restrictions and creating access, where success is guaranteed with the right skills, support, and drive.Founded by Gerald Mathews in 2010, Team G Tennis was started to create elite level athletes and build a competitive atmosphere for junior elite tennis players to achieve their goals of college or professional tennis. Gerald has a history of high achievement with all the athletes he has mentored and trained, including bringing the CHS tennis team to win the 2019 division 2 state championship! His expertise in "Movement Training" and tennis skill development and its team of former college professional tennis players is what makes his program so exclusive. Today, Team G Tennis is expanding to accommodate the community demand for junior competitive tennis of all ages. For the first time in a decade, they are accepting new athletes for beginner and intermediate levels, including adult tennis and pickleball classes at their Pierce College partner location.
---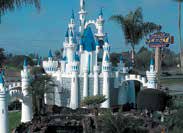 GOLF N' STUFF
5555 Walker St., Ventura | 805.644.7131 | golfnstuff.com
With two whimsical, entertaining 18-hole courses to choose from, Golf N' Stuff in Ventura offers the area's premier miniature golf experience. Golfers play in the ocean breeze amidst magical scenery and world-class obstacles on themed courses, like the Mystic Castle, Gold Mine, Western Scene, Shipwreck at the Tiki God, and the King's Krypt. Kids and parents alike can also take the driver's seat on the Lit'l Indy Raceway to race around twists and turns and maneuver bumper boats through a treacherous lagoon of excitement. Ram-Rods Bumper Cars provides a classic, electrifying bumper-car experience as guests dodge friends and oncoming traffic in the arena. The game room boasts nearly 100 interactive and challenging arcade games for all skill levels and a prize redemption center to redeem ticket rewards. Golf N' Stuff is also available for birthday parties or special events by reservation.
---