Enrich 2021
August 30, 2021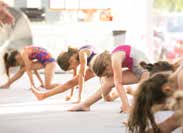 MONARCHS GYMNASTICS AND PARKOUR
5331 Derry Ave., #C-1, Agoura Hills | 818.889.3634 | monarchsgym.com

Monarchs is a children's center dedicated to inspiring kids to grow through developing their minds and bodies. Visit them in Agoura Hills or Newbury Park or catch a mobile gym around town. Monarchs offers curriculum-based, physical-instruction programs designed to cultivate your child's active lifestyle through kinder gym, recreational and competitive gymnastics, tumbling, cheer, trampoline, flips and tricks, parkour, and free running, all for children ages 15 months and up. They offer daily preschool and non-curriculum-based programs geared towards fostering learning through fun. Camp is also offered year-round during summer, winter, spring, and holidays. Monarchs has private birthday parties, weekly themed Friday-night "Parent's Night Out," and daily Open Play. MonarX Parkour, a specially designed indoor parkour complex for budding traceurs ages 6+, provides curriculum-based and freestyle options. Monarchs Mobile brings the gym to you, helping kids grow motor skills through foundational gymnastics, sports, and life skills. Monarchs is open seven days a week to meet the needs of busy families.
---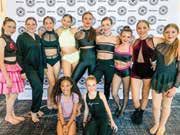 DANCE DIMENSIONS PERFORMING ARTS CENTER
23241 Ventura Blvd., Woodland Hills | 818.999.3262 | mydancedimensions.com

Dance Dimensions Performing Arts Center (DDPAC) fosters the love of dance in a supportive and enthusiastic environment, offering beginner through advanced classes for all ages. Their vision is to enrich the community through the discipline of dance, building self-confidence and creativity to help students succeed in life. Their wide variety of classes include aerial silk, trapeze, and harness to acro, ballet, tap, musical theatre, hip hop, and Bollywood plus an award-winning competitive dance team. Auditions are every spring. Acting coach and talent manager Wendee Cole teaches acting classes for children and teens. DDPAC also offers a master class series featuring well-known choreographers who bring their unique talents directly to the students. At DDPAC, the idea is instilled that dance is not only movement but a way of life, with lessons that can be applied to an ever-changing and culturally diverse society. To register or view a current schedule, visit their website.
---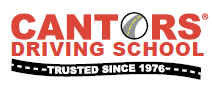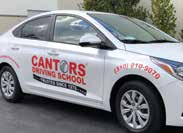 CANTOR'S DRIVING SCHOOL
Serving West L.A. & SW Ventura County | 310.910.9070 | cantorsdrivingschoolca.com

Cantor's Driving School has trained more than 50,000 students since founding its family-owned business in 1976. They understand that becoming a new driver comes with great responsibility, where students are not just responsible for themselves but their vehicles, passengers, and the other cars and drivers on the road. They offer practical driving experiences behind the wheel of their 5-star-safety-rated dual-control cars so that student drivers can gain the knowledge and know-how to deal with everyday driving situations—giving them the foundation to become safe drivers for life. The instructors at Cantor's Driving School are committed to teaching students how to be the safest drivers possible. All instructors go through extensive background checks and satisfy all-state requirements—ensuring that students learn the most up-to-date techniques and safe-driving standards. Cantor's Driving School is a member of the Driving School Association of America (DSAA) school and is certified by the State of California Department of Motor Vehicles.
---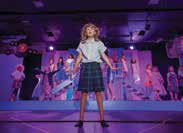 CLASS ACT COMMUNITY PLAYHOUSE
5345 Wilhelmina Ave., Woodland Hills | 818.835.2716 | classactmusicaltheatre.com

Have your kids and tweens join the fun at the award-winning, premier children's theatre company in the San Fernando Valley. Class Act Community Theatre and Playhouse is a year-round, innovative theatre program, providing students 4 through 15 years old with a creative foundation in music, theatre, and acting. Class Act's mission is to positively impact the lives of its students and families by encouraging personal growth through creative expression and theatre. Its programs offer the fundamental backbone to excel on a personal and professional level, and it caters to the needs of every student who enters the door. The Kids Musical Theatre Program has been the core of Class Act since 1985, with enrollment every spring, summer, and fall catering to kids in first through eighth grade. Younger kids ages 4 to 6 can also enroll each season for the Rising Stars classes. Class Act is a 501(c)3 nonprofit organization and offers many ways for the community to get involved to support its 235-seat theatre.
---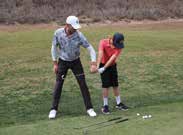 JUNIOR GOLF ACADEMY CALABASAS COUNTRY CLUB
4515 Park Entrada, Calabasas | 818.444.5547 | calabasasgolf.com

Calabasas Country Club offers the perfect environment for student golfers and is the only program in Southern California with certified Hank Haney instructors. The club offers an elite training program designed for dedicated tournament players ages 12 and older. The program follows a systematic approach that helps direct each player's progression from middle school to high school and on to collegiate golf. David Franks, PGA director of instruction; Casey Lum, lead instructor; and Timothy Galvan, player development specialist are committed to helping new golfers learn to play their best game. By utilizing the Golf Performance Center, two putting greens, the Dave Pelz-designed short-game area, the full practice range, and the TrackMan Launch Monitor, the Academy instructors are prepared to help student golfers further enjoy the game through improvement. This well-rounded instruction also includes on-course instruction where students receive help with planning their shots, thinking more effectively, hitting from various slopes and lies, and playing situation-specific shots to become life-long lovers of the sport.
---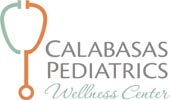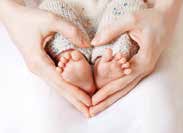 PARENT & ME CLASSES AT CALABASAS PEDIATRICS WELLNESS CENTER
23586 Calabasas Rd., #107, Calabasas | 661.299.4059 | IG: @pregbabyandbeyond

Newborn Care Specialist Polly Gannon offers families her popular Parent & Me classes and workshops in eight-week sessions for babies and toddlers. Her Parent & Me classes are designed to build a support system for new parents so they can develop more confidence in parenting. She also educates parents on how babies grow socially, emotionally, and physically. Parents receive expert guidance on topics including feeding, sleep developmental milestones, play, safety, and when to call a pediatrician. Polly also stays in touch with parent who have taken her classes with weekly emails with helpful parenting tips and guidance. Spaces for group classes are limited for COVID safety and distancing requirements—but parents can also sign up for private sessions upon request. Polly has over 25 years of experience caring for newborns and families both in home and previously at Cedar Sinai hospital. She is one of the most requested nighttime newborn care experts around!
---