Empower 2019
August 30, 2019

NEUROSENSE PSYCHOLOGY
5016 Parkway Calabasas, #215
Calabasas, 91302
818.415.6435
neurosensepsychology.com
NeuroSense Psychology is a well-established and forward-thinking neuropsychological practice offering a wealth of resources and support for brain-related behavioral and life challenges. Dr. Jonine Biesman and her expert team specialize in assessing and treating children, teens, and young adults with neurodevelopmental disorders such as ADHD, autism, and learning differences and associated social-emotional, educational, and work challenges.

NeuroSense Psychology has been at the leading edge of neuropsychology for over 20 years. They conduct thorough and precise neuropsychological and forensic evaluations and work closely with each child to formulate treatment plans that work best for them. Simply put, NeuroSense takes complex principles and translates them into tangible, pragmatic, and actionable steps. They target healthy brain development by bridging innovative advancements with individualized behavioral change for each child and family they work with. Additionally, they provide direct intervention and a range of therapeutic services for clients across early childhood and into adulthood. Dr. Biesman also provides forensic evaluations and works with legal teams to offer expert insight in cases involving birth injuries or accidents resulting in brain trauma.
---

CALABASAS PEDIATRICS
23586 Calabasas Rd, #107
Calabasas, 91302
818.914.4429
calabasaspedswellness.com
Dr. Tanya Altman, MD, FAAP, Founder, and Dr. Tiffany Fishman, MD, FAAP, at Calabasas Pediatrics Wellness Center have one major mission: to ensure that all your family's physical and mental health needs are met under "one roof." They have an amazing team of experts who offer nutrition, lactation, baby care, sleep training, speech therapy, mental health and mindfulness, and education and treatment for overall health and wellness. They also specialize in treating a wide range of behavioral health and complex medical conditions including parenting and behavioral issues, childhood obesity, eating disorders, ADHD, anxiety, depression, PANDAS, and more. The center features a neurofeedback brain performance center to help patients with a wide range of issues including post-concussion treatment, ADHD, anxiety, and sleep issues.

During the upcoming weeks, they will be hosting a series of free seminars to empower parents on a host of important "Back to School" topics. To see the full schedule, check out their Events page, calabasaspedswellness.com. The new office is located at 23586 Calabasas Road, #107 in Calabasas.
---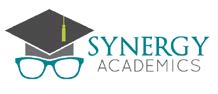 SYNERGY ACADEMICS
6700 Fallbrook Ave., #101
West Hills, 91307
818.888.8665
synergyacademics.com
Synergy Academics is a comprehensive, state-of-the-art learning center serving students at all educational levels, from elementary school through college. Students benefit from knowledgeable and compassionate tutors who care about their success and self confidence. Tutors strive to build students' confidence by developing their natural strengths and turning challenges into triumph. All students are evaluated so they can be matched with tutors who truly understand their learning styles. Combining nurturing tutors with a positive and focused environment, Synergy has proven success in helping students achieve more than they might have ever thought possible!

Synergy Academics prides itself as a full-service academic resource center that not only provides students with oneon- one subject tutoring but also has an onsite Study Center, excellent standardized test preparation, college admissions counseling, and financial aid services. All services can be booked by reaching out online or by calling the office. They also offer on-demand scheduling for last minute tutoring or homework assistance needs and customized scheduling in order to work around your busy life. Synergy makes it easy to be a great student!
---

ALISON MURPHEY CONCIERGE THERAPY SERVICES
LMFT #84021
Serving the San Fernando Valley
and adjacent areas
alisonmurpheylmft.com
747.263.3433
alisonmurpheylmft@gmail.com
Alison Murphey is a licensed marriage and family therapist proudly offering tele-therapy and concierge inhome therapy services designed to support adolescents, teens, and their families as they navigate the stresses of life. Whether confronting areas of depression, anxiety, or trauma or different stage-of-life transitions, Alison will come to you. She is trained in the use of EMDR (Eye Movement Desensitization Reprocessing) and uses it to help clients cope with many different struggles.

Alison realizes that therapy should feel safe, comfortable, and convenient, which is why she provides in-home and tele-therapy services. She has spent more than a decade serving San Fernando Valley residents and providing them with tools, techniques, and support to help them overcome different life challenges. Whether your child is managing stress, transitions between grades, or just struggling with life, Alison provides an empathetic space to cope and heal.
---

CONEJO VALLEY TUTORING
PO Box 1968
Agoura Hills, 91301
818.621.0385
ConejoValleyTutor.com
ConejoValleyTutor@gmail.com
Conejo Valley Tutoring offers highly effective one-on-one academic tutoring in the convenience of the student's home, focusing on scholastic improvement and building confidence. Their tutoring program is comprised of highly qualified tutors.

They pride themselves in thinking outside the box and working with their students' strengths while identifying their weaknesses to further their understanding of the subject matter. Their population consists primarily of K to 12th-grade students, as well as numerous college-level students. They tutor in all core subjects, most electives, and SAT/ACT preparation.

One of the most important skills that students can acquire is how to properly study—a skill that has become more and more difficult for this generation to master due to the constant stimulation from technology that surrounds them. The experienced tutors work individually with students on improving organizational skills, reading comprehension, and proven memorization techniques. They also teach successful time management, stress management, and test-taking strategies.
---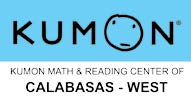 KUMON MATH AND READING CENTER OF CALABASAS – WEST
4774 Park Granada, #9
Calabasas, 91302
818.224.3264
kumon.com/calabasas-west-ca
Kumon Math and Reading Center's after-school academic-enrichment program has helped children achieve success worldwide for over 50 years. Whether your child is seeking enrichment, needs help catching up, or is just beginning her or his academic career, Kumon is designed to help each student become focused, motivated, and self-reliant. The Kumon Math Program is a comprehensive curriculum that develops the necessary skills to help children progress from counting through calculus. The Kumon Reading Program begins with basic phonics and progresses all the way through advanced reading comprehension.
Kumon's emphasis on individualized learning allows each student to advance through the program at his or her own pace. Kumon center's vision is to instill a lifelong love of learning in children and to help shape their futures as well as the world's future. This vision is in line with Kumon's mission of achieving world peace brought about by education. With a strong academic foundation, critical thinking, and problem-solving abilities, your child has the potential to achieve whatever he or she desires.