Empower
August 30, 2018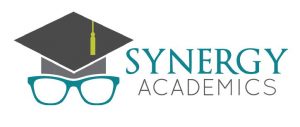 SYNERGY ACADEMICS
6700 Fallbrook Ave., #101
West Hills, 91307
818.888.8665
synergyacademics.com
Synergy Academics is a comprehensive learning center serving students at every educational level. From elementary school through college, "Synergy Students" benefit from knowledgeable and compassionate tutors who truly care about their happiness and success. The objective is to build confidence in students by developing their natural strengths, turning challenges into triumph. Synergy Academics determines the unique ways each student learns and matches them with a tutor who truly understands his or her learning process. Combining nurturing tutors with a positive and focused environment, Synergy Academics helps students achieve more than they might ever have thought possible.
The revolutionary approach to educating students is only part of what makes Synergy Academics unique. They distinguish themselves by allowing students to select from any number of exceptional tutors to find the perfect combination of personality, knowledge, availability, price, and even location. Sessions are easily booked online or on a smartphone with a proprietary scheduling app. With just a few clicks, students pick their tutor, location, and appointment. Synergy Academics makes it easy to be a great student!
---

THE STEDGE GROUP: COLLEGE PLANNING & FINANCIAL AID
23901 Calabasas Rd., #1030
Calabasas, 91302
818.222.0515
thestedgegroup.com
Did you know that every item you enter into the FAFSA form counts? The Stedge Group provides expert assistance by helping families streamline the college-entrance and financial-aid process with a focus on federal and state funding, scholarships, and grants.
The college enrollment process is a complex and daunting one. Fortunately, their expert college counselors discuss your child's college options while providing customized financial solutions. Whether you think you have 'too much' money or equity or whether you have financial challenges, they create a solid strategy which maximizes the ability of obtaining grants and scholarships for you. Their college-selection process can further enhance financial aid while simultaneously being a better fit for your child's choice of major.
Their one-on-one student mentorship program concurrently provides student support throughout the process from essays to SAT / ACT preparation. The emphasis is on minimizing your costs for college and ensuring that you get as much financial aid as possible to make your child's college dreams a reality while protecting your retirement.
---

GR8NESS BUILDING
OFFICE OF ROSALINDA O'NEILL
23622 Calabasas Rd., #102
Calabasas, CA 91302
818.222.5469 | 310.277.1908
rosalinda@ceolifementor.com
As a psychotherapist, successful life builder, and business and relationship mentor, Rosalinda O'Neill has an outstanding career working with people to help them achieve greater happiness and success, develop stronger communication skills and relationships, and gain more calmness and confidence. As part of her work, Rosalinda offers courses for boys to help them be successful, happy, loved, loving, calm, honorable, and confident boys and men. Boys do best when they know that they and what they do, feel, and communicate matters.
Rosalinda O'Neill's Boys to Men™ Courses give boys aged 12 to 14 and 15 to 17 confidence in 'How' to build a happy, loving, and successful life. Courses of eight boys per class are completed in two four-hour sessions. The important skills taught in the class provide a strong foundation that vastly improves the quality of the boys' entire lives. Courses are $400 in Calabasas. Inquire at rosalinda@ceolifementor.com.
Boys ages 12 to 14 meet Saturday 09/29/18 & 10/13/18 from noon to 4:00 p.m. Boys ages 15 to 17 meet Saturday 11/03/18 & 11/17/18 from noon to 4:00 p.m. ©2018 Rosalinda O'Neill, Licensed Marriage & Family Therapist, Inc.
---

CREATIVE LEARNING CONCEPTS
29614 Ridgeway Dr.
Agoura Hills, 91301
248.807.0263
creativelearningconceptsmi.com
Watching a child struggle with learning differences, developmental delays, ASD diagnoses, AD/HD, dyslexia, not to mention self-esteem issues, can be challenging for most parents. That is why Lisa Popper founded Creative Learning Concepts, a comprehensive education center with services ranging from testing and assessments to writing individualized education programs and advocacy for those who require them. In addition, parents are educated on what to do to become a proactive participant on their child's educational journey.
Lisa received her Master's Degree in Education with a CLAD credential from Pepperdine University's Graduate School of Education and Psychology. She has additional training in ABA (applied behavioral analysis) and Discreet Trials Therapy. Her experience is diverse, involving basic learning differences to those complex in nature. Lisa leaves no stone unturned when diagnosing a case. Her philosophy on education encompasses every aspect of learning, as learning happens from the inside out. Educators must treat the whole child. It is the only way. Schedule a one-on-one consultation with Lisa to find the right learning program for pre-K to college students.
---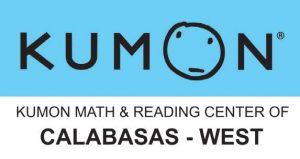 KUMON MATH AND READING CENTER OF CALABASAS – WEST
4774 Park Granada, #9
Calabasas, 91302
818.224.3264
kumon.com/calabasas-west-ca
Kumon Math and Reading Center's after-school academic-enrichment program has helped children achieve success worldwide for over 50 years. Whether your child is seeking enrichment, needs help catching up, or is just beginning her or his academic career, Kumon is designed to help each student become focused, motivated, and self-reliant. The Kumon Math Program is a comprehensive curriculum that develops the necessary skills to help children progress from counting through calculus. The Kumon Reading Program begins with basic phonics and progresses all the way through advanced reading comprehension.
Kumon's emphasis on individualized learning allows each student to advance through the program at his or her own pace. Kumon center's vision is to instill a lifelong love of learning in children and to help shape their futures as well as the world's future. This vision is in line with Kumon's mission of achieving world peace brought about by education. With a strong academic foundation, critical thinking, and problem-solving abilities, your child has the potential to achieve whatever he or she desires.
---

ALISON MURPHEY CONCIERGE THERAPY SERVICES
LMFT #84021
Serving the San Fernando Valley
and adjacent areas
alisonmurpheylmft.com
747.263.3433
alisonmurpheylmft@gmail.com
Alison Murphey is proudly providing concierge in-home therapy services designed to help adolescents and teens navigate the stresses of life. Whether confronting areas of depression, anxiety, stage-of-life transitions, or trauma, Alison will come to you. She has earned certification in EMDR (Eye Movement Desensitization Reprocessing) and uses it to help clients cope with phobias, anxiety, performance anxiety, and trauma. Through her work, she has learned the importance of feeling comfortable and safe in treatment and has turned to providing in-home therapy to help everyone feel the most safe and comfortable.
Alison has spent more than a decade working with children, teens, and families. Navigating the stresses of adolescence can be extremely challenging, and Alison helps provide the tools, treatment, and knowledge to move through each stage of life seamlessly. Whether moving up a grade, coping with stress from school, or navigating the process to college admissions, Alison provides an empathetic space to cope and heal. She strives to ensure the highest level of care and compassion to each individual she meets.