Enrich
August 30, 2018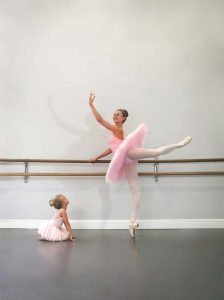 CALIFORNIA DANCE THEATRE
2282 Townsgate Rd., #4,5,6
Westlake Village, 91361
818.707.3267
805.906.2087
californiadancetheatre.com
Founded in 1985, California Dance Theatre (CDT) celebrates 33 years of dance excellence. Recently moving to Westlake Village, their beautiful new facility houses five studios spanning 10,000 square feet. With 30 instructors teaching students of all ages and levels–from beginners to professionals–CDT encourages and trains both recreational students as well as career-minded dancers. California Dance Theatre seeks to inspire dreams of movement, dance, and performing style in boys and girls. The school offers a full curriculum in classical ballet, jazz, lyrical, contemporary, modern, tap, musical theatre, and hip-hop, with a special emphasis designed to introduce these dance forms to young children.
The daily pre-professional ballet program grooms the advanced dancer for a future career or an exclusive university dance program. California Dance Theatre offers a highly credentialed faculty with experience in international ballet companies, Broadway credits, television, and film backgrounds. In addition, select students perform with Pacific Festival Ballet, the resident ballet company at the Thousand Oaks Civic Arts Plaza Performing Arts Center.
---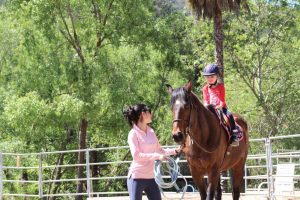 BELL CANYON RIDING ACADEMY
29 Baymare Rd.
Bell Canyon, 91307
818.346.9879
bellcanyonequestriancenter.com
The Bell Canyon Riding Academy (BCRA) at the newly refurbished Bell Canyon Equestrian Center (BCEC) can teach anyone, from first-time riders to experienced riders ready to get back in the saddle. Their goal is to create a fun, educational environment where the correct principles are taught from the beginning and where safety is a top priority. The BCRA program is designed to build a solid foundation from the ground up, beginning with private lessons to ensure all students have a common baseline of strength and skill level before moving into semi-private or group options. In addition to learning riding techniques, students also learn the fundamentals of horse care, riding equipment, and equine behavior.
The BCEC's serene and picturesque setting also limits distractions—students unplug from the world and concentrate on learning to ride and care for the horses. Boasting award-winning trainers chosen for their experience and passion, BCRA takes pride in the riders that they create and the relationships gained in the process. Schedule a lesson with Kelly, Dakota, or Kiana today.
---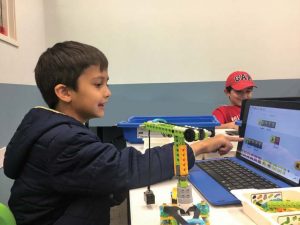 MIND CRAFTERS ROBOTICS
6729A Fallbrook Ave.
West Hills, 91307
747.263.0821
mindcraftersrobotics.com
The future for our children is now, and there's no time to waste. Mind Crafters, a family business established only a year ago, has already helped countless students learn the art of robotics and programming. They use the time-honored method of having so much fun that students don't even realize they're learning. The more they learn, the more they want to learn.
Kids from 6 to 14 have attended Mind Crafters classes and learned problem-solving skills that will stay with them the rest of their lives in whatever field they choose to enter. The curriculum is focused on science, technology, engineering, and mathematics (S.T.E.M.). They fire young imaginations with enticing games, robots, puzzles, and the knowledge that they have accomplished something wonderful and worthwhile. It's thrilling to see children master programming and coding with software and robotic kits. Mind Crafters makes learning an exciting experience that trains with confidence and enthusiasm and gives kids the tools they need to unlock their potential. Kids are smart. They want to succeed. Mind Crafters Robotics helps them along the way.
---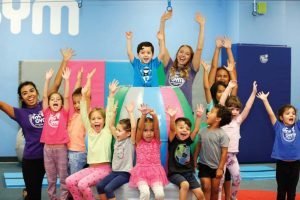 MY GYM
22027-B Vanowen St.
Woodland Hills, 91303
818.702.6946

2701 Thousand Oaks Blvd.
Thousand Oaks, 91362
805.494.4154
mygym.com
Founded in 1983 by Susi and Yacov Sherman and Bill Caplin, My Gym Children's Fitness Center began with six locations and has grown to over 600 locations worldwide. Susi and Yacov's son, Ceevan, now owns the Thousand Oaks location, following the family passion. My Gym establishes a safe and loving place where children can grow, explore, and learn while having a blast. Every day, enriching classes are offered in gymnastics, sport skills, relays, puppet shows, songs, dancing, and more to keep each child engaged.
Originally created to get kids moving, Susi and Yacov combined their backgrounds in dance, gymnastics, acrobatics, physical and special education, and movement to foster a lively, fun-filled environment for children ages 3 months to 13 years. Adults looking to join in the fun can join FitFab fitness classes. And there are always plenty of smiles for everyone at kids' birthday parties featuring action-packed activities, games, puppets, and songs.
---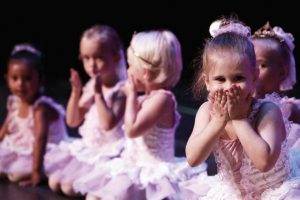 DANCE DIMENSIONS PERFORMING ARTS CENTER
23241 Ventura Blvd.
Woodland Hills, 91364
818.999.3262
mydancedimensions.com
Dance Dimensions Performing Arts Center (DDPAC) is a place where the love of dance is fostered in a supportive and enthusiastic environment. Specializing in a variety of styles, DDPAC offers beginning through advanced classes for all ages. Their vision is to enrich the community through the discipline of dance, building self-confidence and creativity to lead a successful life. They offer a wide variety of classes, from aerial silk, hammock, trapeze and harness, and acro to ballet, contemporary, tap, musical theatre, pointe, hip hop, and technique. DDPAC has an award-winning competitive dance team. Auditions are every spring.
Acting coach and talent manager Wendee Cole teaches acting classes for children and teens. DDPAC also offers a master class series throughout the year.
At DDPAC, they instill the idea that dance is not only movement but a way of life, with lessons that can be applied to an ever-changing and culturally diverse society.
View the 2018-2019 schedule online and register through the website today.
---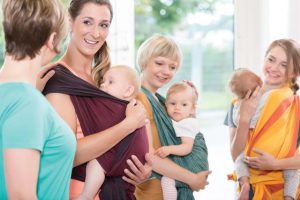 PREGNANCY BABY & BEYOND
23480 Park Sorrento, #221A
Calabasas, 91302
818.914.4429
FB: Pregnancybabyandbeyond
IG: pregbabyandbeyond
Pregnancy Baby & Beyond is now open for classes conveniently located near The Commons. The informational and play classes were founded by Polly Gannon, CCBE, CLE, who offers over 26 years of experience as a lactation and newborn specialist at the worldrenowned Cedars-Sinai Hospital and all over Los Angeles. Polly established this class to create an environment where she could share her passion and knowledge to help moms, dads, and caregivers take the very best care of their children during pregnancy and continuing through the toddler years. Her non-judgmental and education-based classes include Labor & Delivery, Lactation Support, Parent & Me, and Parent & Toddler Time.
Local parents love Polly's warm, caring personality and the incredible knowledge and tips she shares for everything including breastfeeding, calming fussy babies, and tackling the potty-training milestone. Come check out Polly's amazing, fun, educational classes conveniently located near The Commons. Private and semi-private classes are also available by request.
---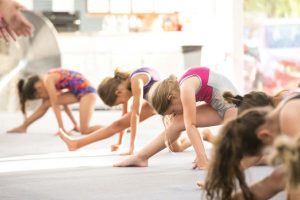 MONARCHS GYMNASTICS, PARKOUR, AND PRESCHOOL
5331 Derry Ave., #C-I
Agoura Hills, 91301
818.889.3634
monarchsgym.com
Monarchs is a children's center dedicated to inspiring kids to grow through developing their minds and bodies. Visit them at Agoura Hills or Newbury Park or catch a Mobile Gym bus around town. Monarchs offers curriculum-based, physical-instruction programs designed to cultivate your child's active lifestyle through kinder gym, recreational and competitive gymnastics, tumbling, cheer, trampoline, flips and tricks, parkour, and free running, all for children ages 15 months to adult. They also offer daily preschool.
Additionally, the non-curriculum-based programs are geared towards fostering learning through fun. Camp is also offered year-round during the summer, winter, spring, and holidays. Monarchs offers private birthday parties in addition to weekly themed Friday-night "Parent's Night Out." They also have Open Play offered daily. MonarX Parkour, a specially designed indoor parkour complex, for budding traceurs ages 6+, provides curriculum-based and freestyle options. Monarchs Mobile brings the gym to you! They help kids grow motor skills through foundational gymnastics, sports, and life skills. Happy Kidz Preschool is a full-service preschool open 9:00 a.m. to 3:00 p.m. weekdays.
---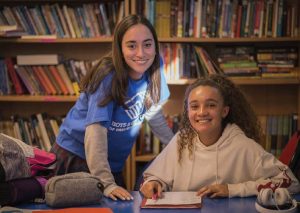 BOYS & GIRLS CLUBS OF GREATER CONEJO VALLEY
30343 Canwood St., #200
Agoura Hills, 91301
818.706.0905
bgcconejo.org
The Boys & Girls Clubs of Greater Conejo Valley offer quality programs throughout the school year and summer, serving over 4,400 members annually. They have a total of nine clubs located in the Conejo Valley and Las Virgenes School Districts, with seven middle school clubs and two elementary clubs located on school campuses. They also offer low-competitive, coed Sunday basketball leagues for ages 3 to 12.
After-school programs at each of the clubs give members the opportunity to participate in enrichment classes, including science, fine and performing arts, and sports, as well as leadership programs, educational classes, andmore. Each day qualified staff work with students on homework. The clubs are equipped with the latest technology thatensures members can learn techniques in STEM programs.
Clubs provide a safe place to play, laugh, discover, and learn. Caring, trained staff and volunteers work with members in a supervised, safe, and structured environment. No child is ever turned away due to an inability to pay. Scholarships are available.
---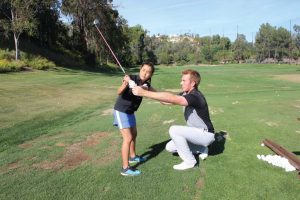 JUNIOR GOLF ACADEMY CALABASAS COUNTRY CLUB
4515 Park Entrada
Calabasas, 91302
818.444.5547
calabasasgolf.com
Calabasas Country Club offers the perfect environment for young golf enthusiasts. The Junior Golf Academy program is the only program in Southern California with level-4 certified Hank Haney instructors. Hank Haney is a professional golf instructor best known for coaching Tiger Woods. The Junior Golf Academy program is structured using the Operation 36™ Junior Development Framework. The mission is to provide a programming roadmap to progress juniors towards shooting par or better and to have them play the game from a hole-out perspective.
With the main focus on scoring, juniors progress through six divisions and compete against themselves by trying to shoot 36 or better for nine holes. The program also includes fitness training with Titleist TPI-certified professional Nikos Starks. The Junior Golf Academy welcomes ages 6 to 17 and players varying in ability from beginners to college-bound competitive players. Classes are offered for different levels Tuesday through Saturday. Calabasas Country Club also offers "Golf for Tots" for children age 3 to 6 from November through April. This program focuses on tots learning putting, chipping, and full swing, with games every week.
---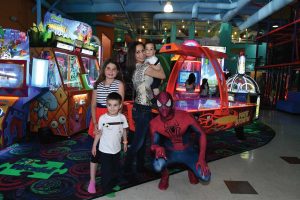 KIDS WORLD L.A.
618 Lindero Canyon Rd.
Oak Park, 91377
818.338.8888
kidsworldla.com
Kids World Family Fun Center offers the perfect array of entertainment options for every child to enjoy. The indoor playground for kids features a four-level play structure with foam ball cannons, giant slides, a modern arcade, a basketball room, bumper balls, and interactive exhibits for the entire family. It's a great location for after-school playdates, family outings, birthday parties, and family fun. Their onsite restaurant offers plenty of kid-friendly meals and delicious pizzas, and
they did not forget the parents, offering an elevated menu of tasty, small bites; some fresh, lighter fare; and beer and wine options for the adults.
Want the place all to yourself? Reserve the entire location, with its 800-guest capacity, for a few hours or overnight. Admission is free for adults and infants, and you can also purchase passes and memberships to save even more. With healthy food options, laser tag, a secured toddler area, and a multilevel play and climbing structure, Kids World offers a cool place for kids to create special memories and have a blast in a safe, clean environment.
---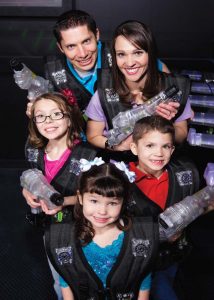 BLAST CITY®
618 Lindero Canyon Rd., #B
Oak Park, 91377
818.233.8944
blastcityla.com

Blast City offers kids and adults plenty of playtime year round with a two-level laser-tag facility, delicious food, exciting arcade games, vibrant party rooms, and more for dynamic birthday parties and out-of-this-world fun. You can even host a glow-in-the-dark party! Blast City Laser Tag is perfect for ages 5 and up and features 18 different missions, which means you will never get bored of playing. It is the only Arena-X laser tag in the country. Blast City gameplay consists of three different game chapters that move players from beginner-level recruit to high-tech warrior. Players begin having fun while learning the arena layout and laser-tag equipment then advance through the levels to become a laser-tag overlord, in complete and total command of the arena.
The center provides the perfect spot for unforgettable birthday parties, family outings, after-school activities, and more. Check out their unlimited laser-tag and arcade packages. It's not just laser tag. You can even get strapped into giant inflatable balls and bump into each other for a great way to round out the day.
---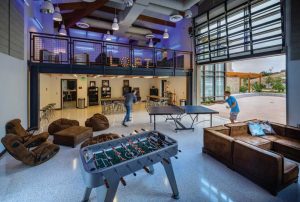 AGOURA HILLS TEEN CENTER
29900 Ladyface Ct.
Agoura Hills, 91301
818.597.7361
AHteens.org
The City of Agoura Hills offers a teen program for its neighbors and surrounding communities. The teen program currently encompasses Teen Hangout, teen trips, teen nights, and annual teen events. Teens can get a teen membership for a one-time annualfee of $10. Membership gives access to registration for all teen activities and early notice on all upcoming programming. A big part of the program is the teen center. It is a two-story space with a loft, perfect for studying, and a game center that includes two TVs, Wii U, Nintendo Switch, an Xbox console, a Foosball table, an air-hockey table, and a ping-pong table, perfect for friendly competition. The teen center provides both indoor and outdoor spaces that help create memorable and lasting experiences.
Things you don't want to miss:
Teen Hangout, every M/W/F.
Teen nights, 9/7, 9/21, 10/26, 11/9
Universal Studios Horror Nights trip, 10/7
Lip Synch Competition event, 12/7
* Additional fees apply per program.
Like us on Instagram @AHTeens.