Educating the Whole Child at the Boulevard School
November 6, 2018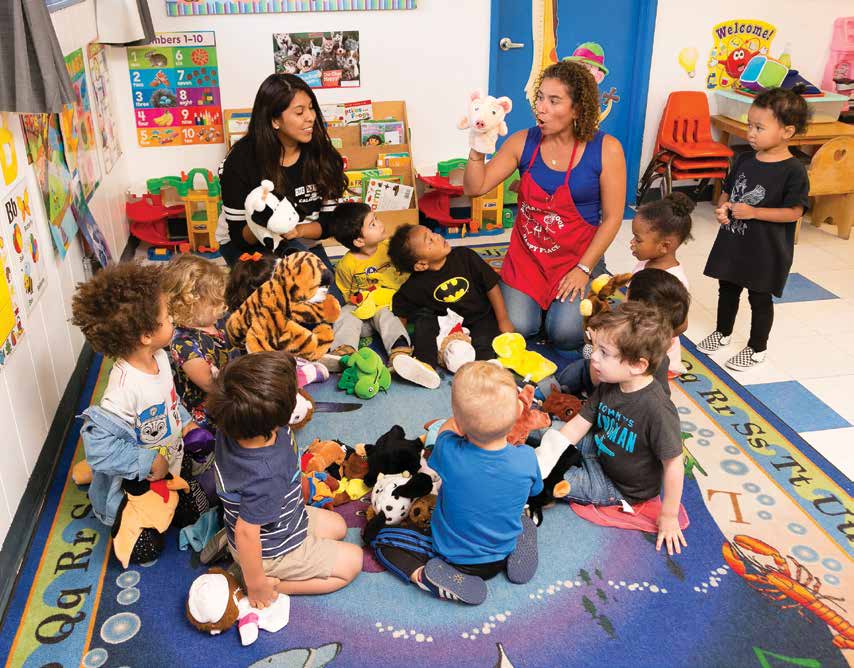 The Boulevard School in Woodland Hills has been educating preschool students as young as 9 months old to 6 years old since 1974. Family-run since 1980, when Shirley Mauer, a teacher at the school; husband Eric; and Shirley's brother, Morty, purchased the school. We asked founders Shirley Mauer; son Brahm, who has worked as administrator since 1985; and daughter Rodi, who is now the director, to educate us about their philosophy, courses, and more.
Tell us a little about the school's history and philosophy.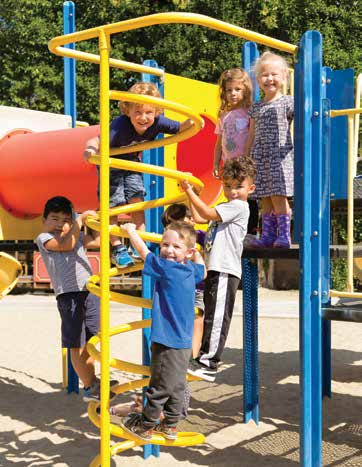 The Boulevard School is a family-owned and operated school. We educate the whole child, not just the academic side. We teach independent self-care, listening skills, social skills, and interpersonal skills, in addition to phonics, math, writing, science, social studies, and monthly themes. Each child can progress at his/her own rate. Thus, some finish the school year reading and writing while others acquire the basic skills that fully prepare them for kindergarten. Elementary schools place our students in high-level classes since they are able to negotiate their environment at a mature level. Because we are a private, family-run school, our teachers have a lot of flexibility to add special activities and skills to their programs.
What courses do you currently offer?
We hold mommy and me classes for kids aged 8 months to 24 months. Our regular school program begins with 18 month olds and continues through kindergarten. We also offer plenty of extracurricular activities, such as karate, cooking, Judaica, sports, gymnastics, and engineering, plus free parenting classes throughout the year and swimming lessons during the summer.
What is the student-teacher ratio?
The average class size is 12 students to one teacher. Our classes for 2 year olds and toddlers are each taught by two teachers.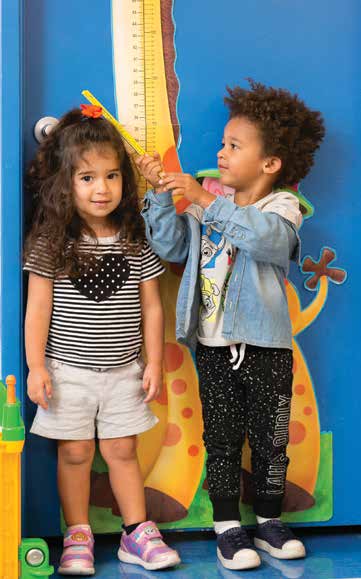 Do you provide meals for your students?
We offer hot lunches from a private caterer. Kid-friendly meals, including chicken tenders, salad, fruit, mac and cheese, pizza, and more, are delivered daily fresh from the caterer.
Can parents visit the school before, during, and after a child is enrolled? 
We conduct tours daily between 9:30 a.m. and 10:45 a.m. We also maintain an open-door policy. Parents are welcome to share their talents, skills, or experiences in the classroom. We encourage families to visit the classroom for as long as needed before a child begins our program to help him/her make a smooth transition into the school.
The Boulevard School continues to ensure each child receives an individualized program addressing his/her skill level. We nurture the whole child, treating parents as partners in the child's development. A dedicated team of teachers and staff help students explore his/her environment in a meaningful way. We develop each student's love of learning along with the fundamental skills they'll need to successfully navigate through future academic years.
by Lori Berezin
Photography by Marvin Steindler