Educate 2019
August 30, 2019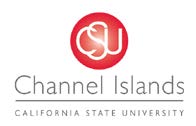 CALIFORNIA STATE UNIVERSITY CHANNEL ISLANDS
1 University Dr.
Camarillo, 93012
805.437.8400
csuci.edu
California State University Channel Islands (CSUCI) is reimagining higher education for a new generation and era. CSUCI is an innovative higher-education institution that enables students to succeed and thrive, serves as an engine for social and economic vitality, and provides the intellectual resources necessary for a thriving democracy.
The campus is nestled on 1,200 acres at the base of the Santa Monica Mountains, blending striking 1930's mission-revival and Spanish colonial-revival architecture with
state-of-the-art facilities and technology. Students benefit from small class sizes, close collaboration with faculty and peers, and a strong sense of community. The curriculum emphasizes an interdisciplinary, real-world approach in which students tackle community problems, conduct meaningful research, and make a difference in our communities.
With more than 7,000 students, 1,200 employees, and 16,000 alumni, CSUCI is poised to grow in size and distinction while maintaining one of the most student-focused learning environments in public higher education.
---

OAKS CHRISTIAN SCHOOL
31749 La Tienda Dr.
Westlake Village, 91362
818.575.9900
oakschristian.org
Oaks Christian School is a non-denominational, co-ed, college-preparatory school serving grades 5 through 12. The high school was founded in 2000. The school is committed to the promotion of academic excellence, artistic expression, and athletic distinction within the context of Christian values and leadership development. An impressive 100% of graduates receive college admission, often to highly selective, top-tier schools. The high school hosts 26 sports and 48 school teams. Teams have earned 165 league titles, 49 CIF titles, and nine California state titles. The middle school has won several league titles and boasts student participation rates as high as 92%. The visual and performing arts departments stage numerous performances and exhibits, many which garner prestigious awards.

Residential boarding opened to 40 international and domestic students. Applications are still being accepted. The hall has state-of-the-art dorms, computer and study lounges, and high-tech security. Additionally, the IDEA Lab (Innovation, Design, Engineering, and Aeronautics) opened. The 10,000-square-foot facility features engineering, robotics, 3D printers, physics, electrical engineering, computer science, and flex classrooms.
---

LOUISVILLE HIGH SCHOOL
22300 Mulholland Dr.
Woodland Hills, 91364
818.346.8812
louisvillehs.org
Louisville High School in Woodland Hills is a Catholic college-preparatory high school founded by the Sisters of St. Louis in 1960 that continues to grow as a center for the academic enrichment of hundreds of young women each year. Louisville provides small, challenging classes with exceptional one-onone attention from faculty. It has a wide-ranging arts program where students can discover and develop their talents and has numerous athletic teams which instill the values of personal discipline and sportsmanship.

On campus, students are invited to join clubs and activities promoting campus and community involvement. There is also a strong focus on campus ministry to encourage spiritual growth and leadership in each student. Each year, enrollment at Louisville ranges between 350 and 400 students, and graduates attend top universities and colleges throughout the United States.

The 8th Grade Visit Day on November 8 is an opportunity for 8th grade girls to experience a morning at Louisville. Open house will be on December 8 and is open to all 6th through 8th grade families. Register online at louisvillehs.org for both events.
---

OAK PARK UNIFIED SCHOOL DISTRICT
5801 Conifer St.
Oak Park, 91377
818.735.3200
oakparkusd.org
Oak Park Unified School District (OPUSD) is a high-performing K-12 school district nestled between the cities of Agoura Hills, Westlake Village, and Thousand Oaks. This comprehensive public school district serves approximately 4,600 students and comprises a preschool, three elementary schools, a middle school, a high school, an independent school, and a continuation school for students with unique needs. Students are drawn to attend Oak Park schools with about 35-40% of students coming from neighboring districts via the District of Choice program and inter-district transfers.

All of the district's schools are California Gold Ribbon and Blue Ribbon schools. The district has also been recognized as the first Green Ribbon school district in California for its focus on environmentally progressive policies and practices.

OPUSD offers a program in which students learn in a climate of care exemplified by the food served in the cafeteria, the modern facilities, the people that educate and care for students every day, and the extensive counseling programs that nurture students' mental health and wellbeing.
---

SIERRA CANYON SCHOOL
20801 Rinaldi St.
Chatsworth, 91311
818.882.8121
sierracanyonschool.org
Since its founding four decades ago, a spirit of enthusiastic creativity has swept through Sierra Canyon School. That spirit grows stronger as its carefully designed pre-kindergarten through grade 12 program expands every child's vision, ambition, and capability a little more every day.

In the Lower School's verdant enclave, each child discovers and hones indelible talents and abiding interests. The nurturing program intentionally builds academic agility, genuine confidence, and compassionate character— preparing students to thrive in the intensive intellectual laboratories of the Middle and Upper Schools.

From that empowering launch pad, each child sets forth for college and beyond as an uncommonly self-aware, self-advocating, and self-directed young adult.

They call that learning forward.

Families from over 90 zip codes travel to Sierra Canyon to experience its individually calibrated, entrepreneurial education.
---

CHAMINADE COLLEGE PREPARATORY
Middle School
19800 Devonshire St.
Chatsworth, 91311
818.363.8127

High School
7500 Chaminade Ave.
West Hills, 91304
818.347.8300
chaminade.org
Chaminade College Preparatory inspires young people to love, learn, and lead through the Catholic and Marianist traditions of a living faith, academic excellence, and moral responsibility. Chaminade is a coeducational Catholic school serving more than 2,000 students in grades 6-12. Chaminade's unique seven-year learning experience offers a rigorous academic curriculum and diverse extracurricular activities. Students are actively engaged in their learning through a curriculum that emphasizes student-centered learning. Chaminade issues tablet PCs to all students, and course content is delivered relevantly and interactively, enabling students to take an active role in their learning. Project-based learning and the use of their one-to-one tabletbased technology facilitates collaboration among students. Chaminade offers the AP Capstone Program, an innovative and engaging college-level two-year program for high school students that complements and enhances discipline-specific AP courses. Chaminade's graduates are prepared, inspired, and equipped to share God's love by caring for others and seeking justice and peace; learn, adapt and grow with the world around them; and become servant leaders and positive contributors to society.
---

MANZANITA SCHOOL AND INSTITUTE
1717 Old Topanga Canyon Rd.
Topanga, 90290
310.455.9700
manzanitaschool.org
Situated on 21 acres in the wild chaparral of Topanga's Santa Monica Mountains, Manzanita is an independent, WASC-accredited school serving grades 4 – 12. More than a school, Manzanita was founded in 2014 as a community of educators, students, and parents dedicated to bringing positive change to the world through teaching the wisdom from the beginning of human history to the innovations of our modern times.

The educational model is guided by mentorship and grounded by deep connection with nature to unlock the intrinsic gifts within adolescents. At Manzanita, the symbiotic approach to learning is practiced. By offering a cross-disciplinary curriculum and blending academic subjects and the arts with spending considerable time in their "outdoor classroom," students gain lasting and resonant knowledge and capacities to become empowered, free-thinking adults.

Every young person has something unique to offer the world that must be awakened in their adolescence; Manzanita is committed to guide each child meaningfully to discover and develop her or his personal gift. To learn more, please visit manzanitaschool.org.
---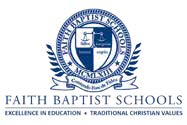 FAITH BAPTIST SCHOOLS
7644 Farralone Ave.
Canoga Park, 91304
818.340.6131
myfbs.org
Faith Baptist Schools is one of our nation's top private schools and currently enrolls over 1,100 students from over 22 different ethnic and cultural backgrounds. It has pioneered excellence in Christian education since 1963. Over the last 56 years, our educators have developed cutting-edge curriculum and teaching methodologies.

Two-year-old children are introduced to their letters and numbers, and they are given lessons on kindness, forgiveness, sharing, and waiting their turn. Three-year-olds are taught to write the alphabet and recognize each sound, to write from 1 to 30, and write their own names. Our accelerated curriculum enables four- and five-year-old children to add and subtract and read up to the second grade level.

The high expectations of Faith Baptist are enriched by a warm and welcoming environment. Our teachers believe that people will be able to see the difference Jesus Christ makes by the love we show toward one another. At the very core of our school philosophy is the conviction that loving people the way Jesus did is truly the greatest way to serve them.
---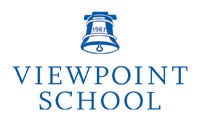 VIEWPOINT SCHOOL
23620 Mulholland Hwy.
Calabasas, 91302
818.591.6500
viewpoint.org
Viewpoint School is committed to inspiring leadership in students in all forms, one student at a time. There are as many ways of being a leader as there are individuals, and their mission is to recognize and develop the individuality in each student.
Walk on campus and you will feel it—a caring community that inspires, supports, and challenges students to be their best. The school's 40-acre campus is located in the scenic foothills of the Santa Monica Mountains and provides young people in kindergarten through 12th grade with an ideal setting to grow and learn.
Explore the school's programs and you will find endless ways for students to engage in new and favorite activities and subjects with a breadth of offerings to challenge children and develop their talents and interests.
Step into the classrooms and learn about the community and you will find a foundation of core values of excellence, respect, responsibility, service, and compassion. Visit the campus and programs to see how Viewpoint encourages students to "find your voice, give your best, and go beyond."
---

FUSION ACADEMY
21650 Oxnard St., #100
Woodland Hills, 91367
818.712.9521
fusionwarnercenter.com
Fusion Academy Warner Center is a revolutionary community of learning where positive relationships unlock academic potential. Classes are oneto- one: one student and one teacher per classroom. This allows them to personalize and customize curriculum for each student's unique strengths, interests, and learning style.

The supportive staff and campus environment provide a safe space for students to flourish emotionally, socially, and academically. The school includes a state-of-the-art recording studio and mixed-media art studio for students to express their creativity. The Homework Café® is where students complete homework with supervision and help from a teacher before they leave for the day. Classes are offered at three levels: essential, college prep, and honors. From algebra to yoga and everything in between, they have a wide variety of classes to choose from. Students can enroll full-time, take classes for credit, or utilize the tutoring services.

Connect with Fusion Academy online at FusionWarnerCenter.com or call the office to speak with the director of admissions and outreach.
---

MUSE SCHOOL
Prime Campus
1666 Las Virgenes Canyon Rd.
Calabasas, 91302

Middle & High School
4345 Las Virgenes Rd.
Calabasas, 91302
818.880.5437
museschool.org
Founded in 2006, MUSE School CA is a private, nonprofit school offering a student-centered academic curriculum for students 2.3-18 years of age. MUSE School is entering its 14th year and two world renowned leaders in education, Sir Ken Robinson and Elliot Washor, have endorsed MUSE. 100% of all graduates have been accepted to the university of their choice, often to highly selective schools such as UCLA, NYU, Bard, and UC Berkeley.

With class sizes averaging 18:1, MUSE provides an unparalleled education experience. Students have access to specialized STEAM stations and math/ science laboratories. We've expanded our Visual/Performing Arts program, which includes multiple performances and new studio spaces.

The MUSE Human Rights program work with Mending Kids to provide students with service trips to Guatemala. Additional service trips include Panama and South Dakota Reservations.
---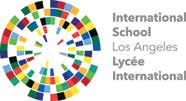 INTERNATIONAL SCHOOL OF LOS ANGELES
West Valley, Burbank,
Los Feliz, Pasadena
818.994.2961
internationalschool.la
International School of Los Angeles is an international, preschool through 12th grade school that provides a unique, French-English bilingual education within a global, multicultural community. Welcoming preschool through 5th grade students, the West Valley campus is an offshoot of the School's original 1978 San Fernando Valley home. With SMART Board-featuring classrooms, a well-stocked dual language library, a learning garden, and more, the Tarzana- based campus offers a nurturing environment that promotes excellence, embraces diversity, and fosters respect. Each year, the campus community celebrates its cultural, ethnic, and linguistic diversity during International Day, an integral part of campus life that includes a lively parade, global delicacies, and great school spirit.

In 2019, guided by parent volunteers, teachers, and the Campus Director, West Valley students launched their very own bilingual podcast. Hear what they have to say by listening to the show via Apple® Podcasts or Stitcher (search for "LILA West Valley"). If you envision your child growing up to be a confident, caring, and open-minded critical thinker who will embrace the world in a truly connected way, book a tour today.
---

FUTURES ACADEMY
Westlake Village campus
30700 Russell Ranch Rd., #180
Westlake Village, 91362

Woodland Hills campus
21800 Oxnard St., #220
Woodland Hills, 91367
866.925.4258
futures4u.com
Discover a better way to learn.

Futures Academy, formerly Halstrom Academy, is an accredited private school offering premium personalized learning for grades 6-12. The course listing includes 170 core courses, 27 honors courses, 18 AP courses, and over 70 electives.

Futures Academy specializes in an innovative and student-centric education model focused on 1:1 instruction. The school's unique one-student-one-teacher approach is the core principal behind its academic success.

When not in class, students can socialize through clubs and activities. Futures Academy provides a powerful alternative for parents whose children may not be living up to their full potential in traditional school. Futures Academy campuses are WASC accredited and UC, CSU, and NCAA approved. To schedule a no-obligation campus tour, call toll-free at 866.925.4258 or visit futures4u.com.
---

WESTMARK SCHOOL
5461 Louise Ave.
Encino, 91316
818.986.5045
westmarkschool.org
Westmark School transforms lives. It sparks the imaginations of their youngest learners, ignite passions in middle school students and illuminate futures for high schoolers. Westmark students from grades 2 to 12 have diagnosed learning and attention issues like dyslexia, dysgraphia, dyscalculia, or other related language-based learning differences. They also have bright minds and unique learning styles but have not been fully served in a traditional school environment. Since the students learn differently, the school teaches differently. The college-preparatory curriculum is based on proven research-based methodologies that differentiate instruction and build on individual student strengths, allowing them to learn and achieve academically, socially, and emotionally. Westmark's multi-modal approach integrates assistive and educational technologies to promote executive functioning and help students access the curriculum, enabling them to explore their world and learn to love learning again. Westmark students discover their personal academic style, affinities, and areas of need; develop new interests, character, and confidence; and learn to advocate for themselves and fulfill their potential.

The school's Open House will be held Sunday, October 20, from 11:00 a.m. until 1:00 p.m. Please RSVP online at westmarkschool.org/openhouse.
---

LAS VIRGENES UNIFIED SCHOOL DISTRICT
4111 Las Virgenes Rd.
Calabasas, 91302
818.880.4000
lvusd.org

Las Virgenes Unified School District serves approximately 11,000 students from Agoura Hills, Calabasas, Hidden Hills, Bell Canyon, Westlake Village and unincorporated areas of L.A. County. The District encompasses fifteen schools, spanning preschool through high school. LVUSD offers award-winning music, athletics and a multitude of distinctive programs that serve the diverse needs of its student body. The Mission of the LVUSD is to ensure that all programs are dedicated toward enhancing student success and that each school is a humanistic organization, valuing students emotionally and academically, providing the highest quality education possible in a personalized environment. One of their greatest strengths is the myriad of innovative options available to students. They aspire to enable each student to realize maximum potential as a responsible citizen who will enhance the community and society.

Part of the overall success of the LVUSD is due to the contributions of The Foundation and Parent/Faculty organizations that support programs and services such as lower class sizes, counseling, technology, reading specialists, music specialists, computer specialists, art specialists, physical education specialists, science specialists, totaling in excess of $3,000,000 annually.
---

MONTESSORI OF MALIBU CANYON
4029 Las Virgenes Rd.
Calabasas, 91302
818.880.0555
calabasaspreschool.com
Montessori of Malibu Canyon is a Calabasas based early childhood education center that offers daily full-day and half-day program options for children 2-6. They offer a variety of programs including a mommy and me, toddler, and preschool program plus a transitional kindergarten program. The beautiful campus is nestled in the Malibu Canyon scenic corridor with over an acre of flat, tree-shaded playground space! The school features large open classrooms outfitted with Montessori materials and lead-free furniture and paint to create a safe and nurturing environment.

They are proud to present an interdisciplinary approach to early childhood education that incorporates and celebrates the best of Montessori coupled with the Reggio Emilia and Waldorf Pedagogies. The teachers are highly educated career educators who are also passionate and nurturing.
They offer a rich and diverse program that provides children with a solid foundation in math, language arts with language labs in Spanish, French or Farsi, geography, science, music, dance, fine arts, cooking, gardening, yoga, and more.
---

ST. PATRICK'S EPISCOPAL DAY SCHOOL
1 Church Rd.
Thousand Oaks, 91362
805.497.1416
stpatricksdayschool.org
St. Patrick's Day School is a private, independent elementary school that is committed to the education of the mind, body, spirit, and heart of each student.
For over five decades, St. Patrick's has provided students in kindergarten through 6th grade with a high-quality academic program enhanced by opportunities for creative expression in the visual and performing arts. Students exercise civic responsibility, compassion, and leadership through a fully developed community service program, which is thoughtfully integrated into the academic curriculum. Small class sizes allow caring, experienced, and credentialed teachers to give greater attention to each student.
St. Patrick's welcomes families of all traditions and faiths, for there is something to be valued and respected living in a community that proclaims the unique worth and beauty of all human beings. Along with the finest schools in California, St. Patrick's is the only elementary school in the Conejo Valley that is CAIS accredited. The school is also WASC and NAES accredited.
Please visit stpatricksdayschool.org or call 805.497.1416.
---

WOODLAND HILLS PRIVATE SCHOOL
Toddler & Preschool
22322 Collins St.
Woodland Hills, 91367
818.712.9966

Preschool & Elementary
22555 Oxnard St.
Woodland Hills, 91367
818.348.6563
WHPSchool.com
For over 40 years, Woodland Hills Private School (WHPS) has focused on the talents, interests, and learning style of each student in a natural and nurturing environment. WHPS encourages a life-long love of learning and places equal emphasis on advanced academics and social-emotional learning. WHPS offers three programs: toddler (18 months – 3 years old); preschool (2 years old – 5 years old); and elementary (TK – 5th grade). The toddler and preschool curricula are child centered and teacher facilitated, allowing for children to grow and discover deeper, more meaningful learning experiences in a loving environment. The elementary program uses a project-basedlearning approach and STEAM to develop children's 21st-century skills: creativity, critical thinking, communication, and collaboration.

The WHPS campuses blend state-of-the-art and natural environments. WHPS offers robotics and 3D printing, along with outdoor nature classrooms and a science and nature center with animal and nature studies and science curricula.
---

THE BOULEVARD SCHOOL
23022 Victory Blvd.
Woodland Hills, 91367
818.883.0607
boulevardschool.com
Helping each child develop a strong academic foundation and a love of learning has been the goal of The Boulevard School in Woodland Hills for more than 40 years. The Boulevard School offers programs for children ages 10 months to 6 years, including mommy/daddy and me, a toddler program, preschool, and a transitional kindergarten. There is also a summer camp. The school has developed a unique curriculum presented in a supportive environment. Values and morals are incorporated into the monthly calendar.
Music, arts and crafts, science, cooking, and special events, combined with a strong academic program of math concepts, phonic skills, and computer skills comprise the enriched curriculum. The school program also supports family involvement, encouraging family members to volunteer as room parents and participate in Mom's Day, Dad's Day, and Grandparent's Day.
The campus features an outdoor heated pool, four age-appropriate, park-like playgrounds, and a camera security system. Hot lunches are available year-round. The Boulevard School strives to give all children a successful start so they may contribute in constructive ways to the world of the future.
---

ST. BERNARDINE OF SIENA SCHOOL
6061 Valley Circle Blvd.
Woodland Hills, 91367
818-340-2130
stbernardineschool.org
St. Bernardine of Siena School was founded in 1964 by Msgr. Richard Murray. Wellknown for providing an academically rigorous and faith-filled curriculum, St. Bernardine of Siena promotes and molds spiritual, service, and academic leaders. The K-8 school prides itself on its diversity, inclusion, and well-rounded students. The focus is on preparing students for college preparatory high schools and beyond. In addition to core academic classes, students take music, art, physical education, and Spanish courses. Other opportunities include theatre, choir, chess, piano, and an athletic program where fundamentals and good sportsmanship are taught. There are many other enrichment programs as well. The amazing departmentalized junior high program prepares students to perform at top levels in high school.

St. Bernardine's credits its success to its amazing community that offers continuous support to the academic program and extracurricular activities. Before the 2019-2020 school year begins, the campus will have a newly renovated, handson STEM lab, four remodeled student restrooms, an updated playground, and a new security fence. Prospective students and families are welcome to schedule private tours by appointment or walk-in.
---

WOODCREST PRESCHOOL
Agoura
28370 Roadside Dr.
Agoura Hills, 91301
818.889.9841

Newbury Park
107 Teardrop Ct.
Newbury Park, 91320
805.375.7788
woodcrestpreschool.org

For over fifty years, Woodcrest Preschool — with locations in Agoura Hills and Newbury Park — has provided children from 18 months to 5 years old with a well-rounded curriculum designed to instill a love of learning, empathy for others, and a strong academic foundation. Over the past year, the company has worked with educators to enhance the core curriculum to provide opportunities to learn using important 21 century learning skills that are designed to prepare children for a bright future filled with collaboration, problem solving, communication, and innovation.

Teachers work in small groups to explore stem curriculum that creates solutions to student's questions about the world. For example, children read a book about a frog who broke her foot. The students then make a wheel chair out of recycled materials to help get the frog from the pond to the hospital. Stem projects like these make learning more interesting for students. Please contact the preschool director to learn more about our innovative stem curriculum at 888.788.9491.