There's No Place Like Aldik Home
November 10, 2018
For the Holidays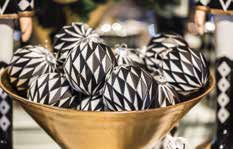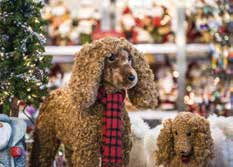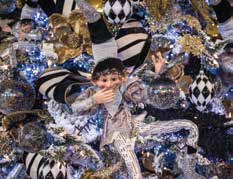 At Aldik Home in Van Nuys, the winter holidays begin on October 1st and continue until the last ornament comes down. In a town full of tinsel, there's little wonder this beloved 24,000-squarefoot Southern California showroom displays more Christmas spirit and decorating ideas than anywhere on the planet (except perhaps the North Pole).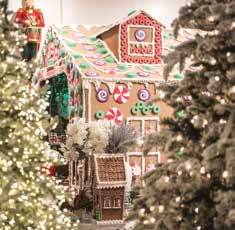 This year, shoppers will discover a giant gingerbread house replete with a deliciously festive décor plus a 16-foot tunnel with nearly 50,000 LED lights and neon ropes that weave in and out of trees and garlands. There are also plenty of playful elves, a stunning variety of lights, and a dazzling array of unique ornaments, floral stems, and more. No wonder Aldik Home is considered one of the best resources for holiday décor in the country. More than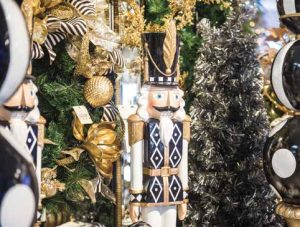 55 fully decorated Christmas trees are covered head-to-toe with colorful ornaments, luxurious ribbon, twinkling LED lights, and glittery stems. And Santa's elves have tipped us off that black and white will be especially popular this season.
Aldik Home
7651 Sepulveda Blvd.
Van Nuys
818.988.5970
aldikhome.com