Light Up Your Life
May 14, 2022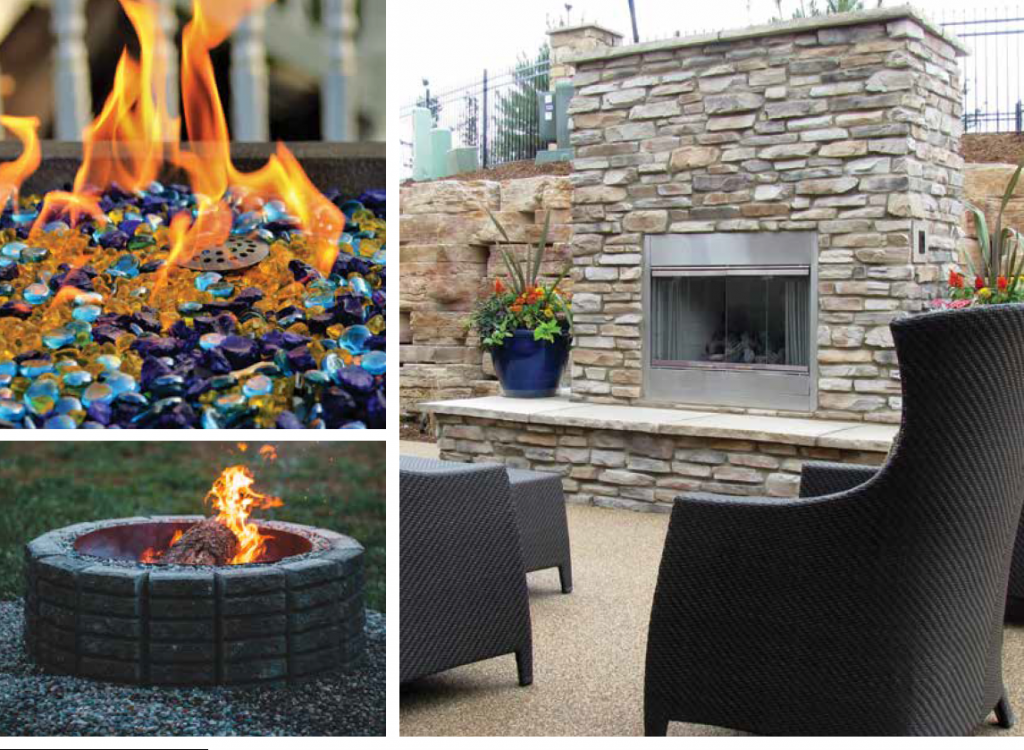 There's nothing like huddling together beside a cozy fireplace or fire pit during a moonlit SoCal night. Whatever the weather, fire features bring out the romantic in everyone. Whether warming body and soul on a cool winter's eve or simply adding a touch of class to any outdoor gathering, backyard fire features are still one of the coolest things around.

Illuminate your yard with safely placed torches or candles. The flame's soft glow creates the perfect ambiance for a romantic evening à deux or festive gathering with friends. Design a fireplace that matches the material of your patio for an altogether impressive look. Or create a friendly campfire-like atmosphere with a fire pit where the laughter roars as brightly as the flames. A perfect focal point, fire pits also anchor the other pieces on your patio.

According to a 2018 Residential Landscape Architecture Trends Survey, backyard fireplaces and fire pits outrank dining areas, lighting, and seating as the most popular outdoor design elements. They also tend to increase your home's value.

Fire pits often incorporate a wide ledge where guests can place food and/or drinks. DIY for as little as a few hundred dollars or hire a builder and create the custom feature of your dreams using such eye-catching materials as granite and marble with clear or multi-colored glass beads. Then, sit back with family and friends and share that primal urge to watch fiery flames flicker.