Home is Where the Smart Phone is
May 2, 2017
In keeping with our theme this month, let's take a look at how smart your technology really is.
Is it possible to use your computer to design or redesign your home? The answer is, of course, yes. That's why I'm here. You have probably heard of Pinterest, right? It is very popular for sharing photos with friends. Often, people share their decorating ideas or simply take their own photos and pin them. It's a great way to organize thoughts and ideas.
If you need a good program for designing your project, take a look at Floor Plan Creator. You start with raw space and drag walls and windows to your personal specs. It also allows you to simulate your furniture placement. This is an android program, and it's free.
If you want to get professional ideas, check out Houzz. It provides you with millions of photographs showing home renovations. It gives you advice from experts with portfolios that can get your creative juices flowing.
If you are ready to get working, you certainly need a level for measurement purposes. iHandy Level allows you to frame and measure prints on the wall or anything that requires the use of a measuring device.
Ryobi Phone Works includes a number of usable devices which measure square footage or help you find studs in a wall. The app is free and includes a laser level, inspection scope, stud finder, and much more. Each device interacts with the app. The cost of each one varies.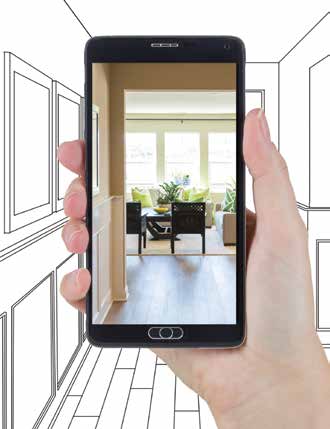 If doing the math is a problem and you need a calculator (and frankly who doesn't), Home Improvement Calcs should fit the bill. It can do more than 170 types of calculations and also does unit conversions. It can help you determine how much product you need before you overbuy.
If you are looking for some type of fix-it program, ifixit may help. This app tells you how to tear down, diagnose, and repair things around the house, including appliances and household furnishings. You can also buy replacement parts from their online store.
Porch helps you to locate licensed and insured professionals. Finding the right electrician, plumber, or any trade professional can be a frustrating and daunting task. It gives you reviews from your neighbors as well.
If you're looking to add some security to your home, I just installed the Ring Doorbell system. It works great and is simple to install. It's both a doorbell and a security camera. As soon as the bell rings, it starts taking a video. You can answer the door from the app no matter where you are. If you want more security, you can set it to a motion setting with a wide range of options. You now have a usable video of whoever is knocking at your door.
If you're married and have a big project, make sure you have the phone number of a good divorce lawyer and a good case of wine. They say it's one of the most stressful periods in a marriage. Good luck; I wish you well.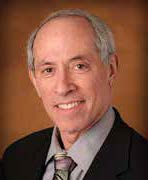 See you on the radio!
Marc Cohen