Global Source Lighting: I am Beautiful. I am LED.
April 27, 2018

"I am beautiful. I am awesome. I am sexy. I am proficient. I am whimsical. I am design. I am conversational. I am clever. I am engineered. I am passionate. I am future forward. I am unique. I am interesting. I am amazing. I am ingenious. I am a rebel. I am attractive. I am responsible. I am LED." Illuminating the store with not only their wonderful selection of lighting fixtures, but also their friendly staff, Global Source Lighting in the Agoura Design Center has been serving homeowners, designers, architects, and contractors for over a decade.
Global Source Lighting prides themselves on providing customers with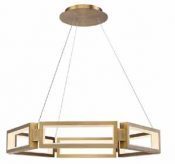 top-of-the-line, elegant and trendy lighting fixtures and accessories from around the world, bringing a sense of culture and beauty to the home with each of their lighting collections. Need help picking out the right chandelier to match the tone of your home? Looking for a new ceiling fan to help beat the summer heat? Global Source Lighting's aim is to be a one-stop shop for all of your lighting, electrical and design needs at the lowest possible prices. They are here to simplify your journey in choosing lighting.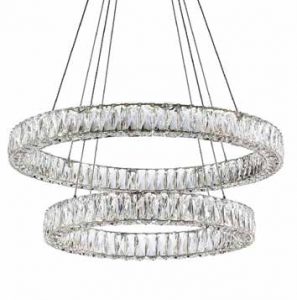 The Global Source Lighting showroom features collections for any lighting project, ranging from grandiose crystal chandeliers to contemporary Swarovski LED. Global Source Lighting brightens up any environment. They feature outdoor lighting, vanity lighting with a large selection of floor and table sconces, pendants and the newest LED collections available. Their selection also includes intricate and one-of-a-kind blown-glass fixtures and reverse hand-painted chandeliers. When visiting the showroom, realize that Global Source Lighting is really there to brighten up your life.
Global Source Lighting
28501 Canwood St.
Agoura Hills
818.707.6000
globalsourcelighting.com