Epoxy Power by BMI
May 20, 2023
Provides Perfect One-Day Flooring Solutions With a 20-Year Warranty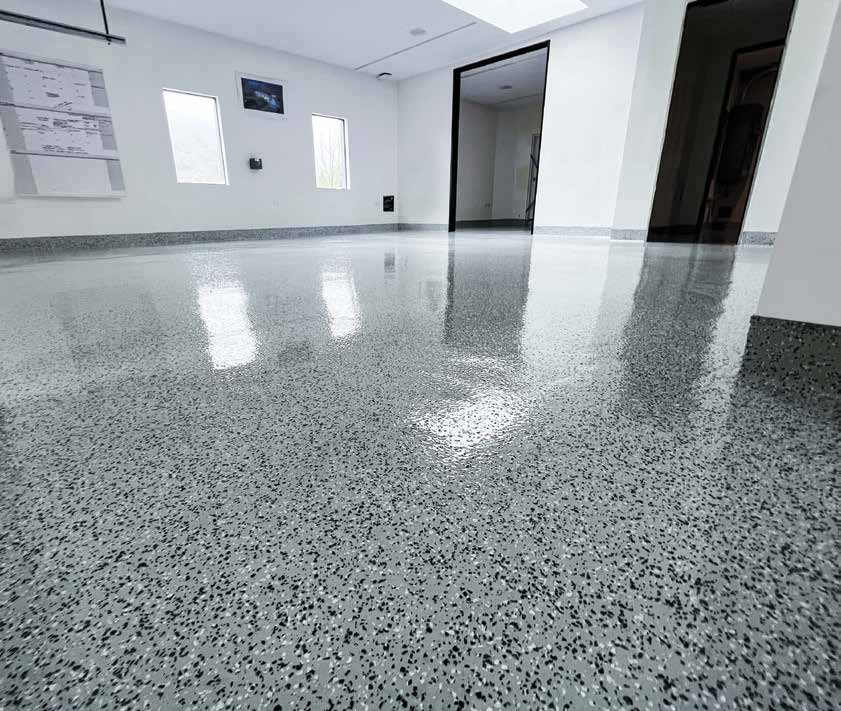 For nearly two decades, Epoxy Power by BMI in Calabasas has gone above and beyond in both quality and customer service. Serving a range of communities from Valencia to Malibu, they recently doubled their warranty from 10 to 20 years on durable flooring with stylish polyaspartic coating for garage floors, backyards, driveways, walls, and more. In many cases, in just one day, the experts from Epoxy Power create a new floor that's both clean and easy to maintain, withstanding heavy foot traffic and spills. Their team also offers a free in-home or virtual estimate to answer any questions and provide a detailed quote. So, it's easier than ever to revitalize less-than-lovely floors.
Eco-friendly and affordable
Impact-resistant epoxy provides the perfect solution for long-lasting flooring that withstands the strain of heavy usage without showing signs of wear and tear. Epoxy Power's highly trained and insured installers offer the highest-quality, eco-friendly epoxy materials while keeping prices down. Their floor ing produces far less waste than alternative methods since no harsh cleaning chemicals are needed. They also use the next generation of epoxy that doesn't flake and pollute the environment, creating a truly sustainable solution.
A variety of options
Epoxy Power of fers a range of epoxy coatings from the most elegant, graveled coating, popular in homes and office buildings, to the strongest mortar. For heavily trafficked areas, self-dispersing epoxy coatings with quartz offer great anti-slip features. Self-leveling epoxy creates a smooth surface, making it ideal for garages, homes, and offices. Devoid of hidden bumps or cracks, these surfaces also help alleviate accidents. Their smooth coating provides a more sanitary option, eliminating crevices where dirt and germs can hide.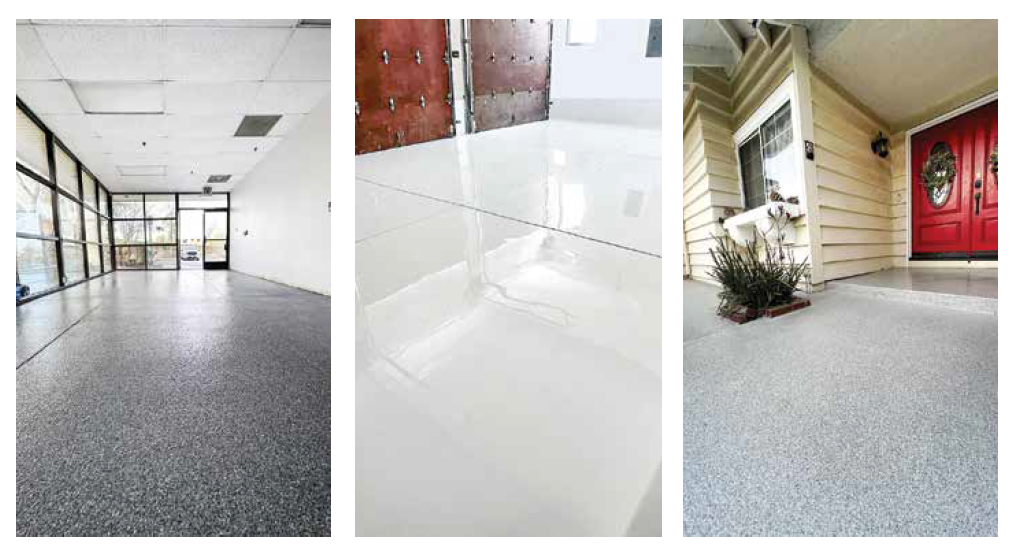 Resurface pool decks
In Southern California, years of direct sunlight often cause pool decks to discolor and/or become brittle. Most contractors create pool decks from porous substrates with billions of tiny holes that water and mold can penetrate and destroy causing thousands of dollars in remodeling costs. Using the proper pool-deck coating helps deflect stains from food and rust, prolonging the life of wooden, concrete, and tile decks. Epoxy Power's technicians revitalize pool areas by installing durable vinyl flakes with a wide range of colors, textures, and chipping effects.
Enjoy a myriad of benefits
Easy-to-clean, sanitary, resistant-to-water-and-stains epoxy coatings remain ideal for both residential and
commercial uses. Family-owned and operated, Epoxy Power by BMI continues to provide Calabasas residents and beyond seamless service with a smile. Employing the latest technology, their experts supply flooring and refinishing services in a single day to customers throughout the Southland. With their current 20-year warranty, it simply makes sense to trust the professionals at Epoxy Power.
Epoxy Power by BMI
23961 Craftsman Rd., #D
Calabasas
818.835.8000
epoxypower.com