C Style: Supply Chain Madness
July 13, 2021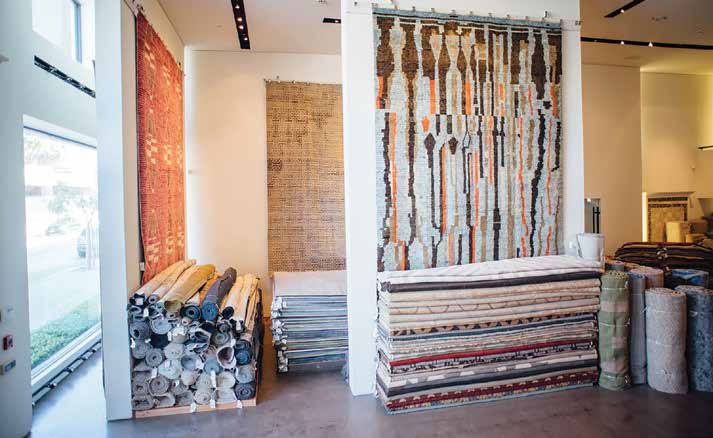 From chlorine to car chips to even pickles, there's been a supply chain disruption to almost everything we purchase. And the fracture didn't skip over the housing sector. Everything from building materials, furnishings, and appliances to in-home gym equipment has been affected. I recently had a client tell me they had to wait 10 months for a Subzero. Their reaction was: "What's the deal? This is the United States of America!" So, what is the deal here, and are we ever going to get what we've been waiting for? Believe me when I tell you it's a designer's worst nightmare to tell clients that the usual lead times are double what they should be. So, before you take your frustration out on your designer or showroom salesperson, please know it's literally out of their hands and they're feeling the impact.

Initially, the supply chain slowdown started with COVID as warehouses and workrooms were repeatedly forced to shut down as workers contracted the illness. But then there was a cascade of multiple events that led to the absolute supply-chain meltdown.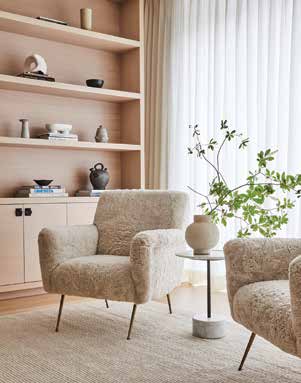 It appears that all the people that were sequestered in their home bubbles clamored for either the same new gadget or new fitness equipment trend at the same time. And because the latest and greatest, most technologically innovative devices all require the same semiconductor, it resulted in a massive semiconductor shortage. The other non-illness-related pandemic struck when everyone decided to spruce up their homes—at the SAME time! Whether new furnishings, a new home office, or a big remodel, the rush created a huge demand for furnishings and appliances, which pushed manufacturers into a backlog. So, not only were most of these companies shut down for a period, they had slowed down their orders, not expecting the high demand. Once they were able to gear manufacturing back up, they were faced with material shortages. Whether it was metals and parts from overseas or even materials right here at home, the challenges exploded.

Then, there was the once-in-a-lifetime (hopefully) deep freeze across the South. The Great Freeze resulted in two of the
country's largest chemical companies shutting down. These companies just happen to make all the foam stuffing that goes into upholstery and foam adhesive that glues parts together, like the frames of the aforementioned Subzeros.

Next came the logistical nightmare. If shipping containers getting stuck or delayed in the Suez Canal blockage wasn't crazy enough, traffic jams began happening at sea as container ships couldn't dock because the docks were backed up. Also, there weren't enough shore workers to get the containers off the ships and not enough freight trucks to keep up with all the products coming in at the same time. To top it all off, there weren't enough freight truck drivers to drive the trucks to their final destinations. Thousands of full cargo containers made up of perishable goods spoiled because they were not able to get them off the docks! And the last domino to fall…was the return of the cargo ships. Because all the containers were stuck in a traffic jam, they couldn't head back overseas to pick up the next shipment of precious semiconductors, which is what we've been waiting for. What a mess!

So, what can we do? I'm hoping that by the time you read this (I'm writing this in early June), everyone's focus will switch from consumption to summer travel, which will allow companies to catch up a bit. Otherwise, here's what you can do…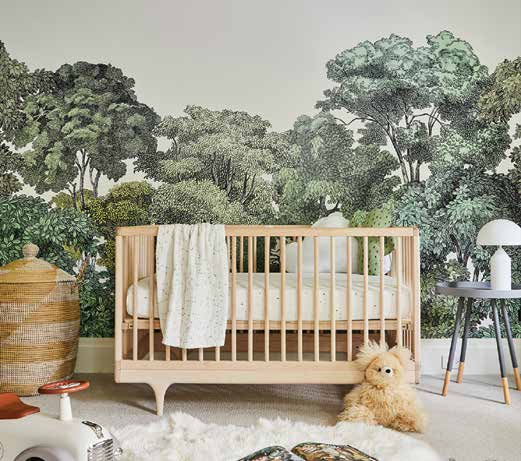 For home goods, do not place orders until you know the lead time. Often, people who are not working with designers purchase items online where they don't disclose the lead time until after you've placed your order. Make sure you know ahead of time. Select from items that are in stock or due in within a week or two. If it's more than four weeks, it will turn into 12+ weeks. And for heaven's sake, if you are planning a remodel, purchase your appliances now. Do not wait until demo begins!

We are so lucky that we have so many great showrooms in L.A. Most showrooms are being very flexible with selling items off the floor, which is not something they usually do. If you are purchasing smaller items or accessories that can ship by air, you are more than likely to get them quickly. Textiles, such as wallcoverings, fabrics, rugs, and bedding, are
being made and moving more quickly, and they can ship by air. Rugs will cost more to ship by air, but it's not too bad. Better than having them shipped, you can travel to the many gorgeous rug shops here in Los Angeles and purchase off the floor.

One of the silver linings in all this might be that, hopefully, we will pivot to having our products made here in the States again. The quality of our goods and our regulation standards are much higher than in Asia, which means safer, better quality, and longer-lasting product. So, have something custom made locally. This is Los Angeles—we have some of the best workrooms and artisans in the world right here. A great designer will have a huge list of vendors that can make items locally and with materials made in the U.S. And the biggest benefit is that you'll have something totally bespoke and custom made just for you.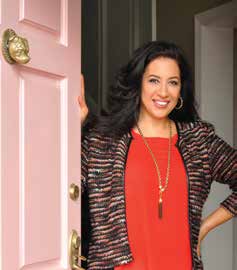 MAYA WILLIAMS DESIGN
818.854.6031
maya@mayawilliamsdesign.com
FB: MayaWilliamsDesign
IG: mayawilliamsdesign