Shannon Farar-Griefer
July 3, 2017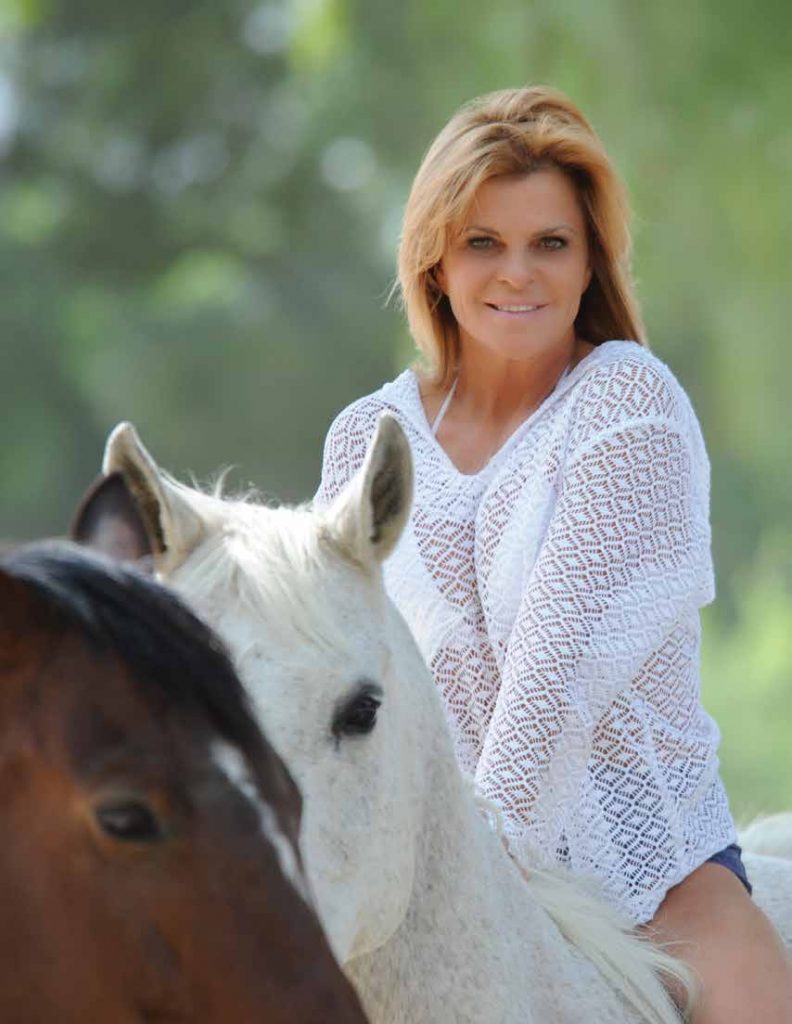 Ultrarunning Is the Best Medicine.
Heroes come in all shapes and sizes, ages and backgrounds. Their lives often begin inauspiciously. They frequently overcome great hurdles and somehow not only survive, but thrive in a less-than-optimal environment.
Calabasas resident, wife, mother, ultramarathoner, MS warrior, inspirational speaker, business owner, former fitness model, health advocate, and real-life hero Shannon Farar-Griefer lives life in the fast lane. She runs to help race through life's hurdles. Shortly after her first son's birth, Shannon saw an ad in Runner's World Magazine for the Leukemia Society featuring a bald-headed girl and the headline, "Run for Me." Shannon proceeded to negotiate a marathon running coach in exchange for raising money for their cause. It was a win-win situation. She immediately loved everything about running…the endorphins, personal empowerment, and physical benefits.  Shannon ran her first marathon at the age of 34 and has been running ever since.
Then, about a decade ago, at age 45, Shannon was hit by a metaphorical truck. She was diagnosed with multiple sclerosis, a chronic autoimmune disease where the immune system attacks healthy tissue in the central nervous system, hindering communication be-tween the brain and the body. There is no cure, although certain drugs have been used to help manage the symptoms, ranging from extreme fatigue to mental and physical impairment. Keeping your immune system fine-tuned also helps.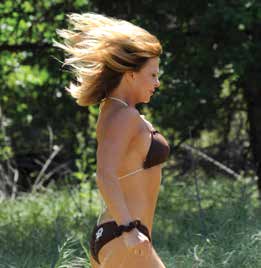 Shannon first realized something was wrong during a 100-mile ultra-marathon, when her legs felt different than the usual 100-mile legs. She quit the race; and two weeks later, she awoke in the middle of the night with an unusual pain in her legs. It kept recurring, forcing Shannon to seek medical help. MRIs, lumbar punctures, and several other tests were performed. She soon received the painful diagnosis of multiple sclerosis. It turned out to be the most common type, known as "relapsing-remitting," wherein times of normalcy are punctuated by days of fatigue, memory issues, muscle spasms, and more. The first suggestion her doctor offered was quite simple: Exercise. "Run more?" Shannon smiled. "Sure, I can do that."
"Running long-distance races allows me to raise money and bring awareness to those less fortunate," the athlete notes. She has al-ready completed six Badwater 135-mile Death Valley races. Considered the world's toughest foot race, Shannon is the first woman in the world to double the "official" Badwater (292 miles). Only 100 runners in the world are selected by a race committee to compete. Shannon is running her seventh Badwater this July.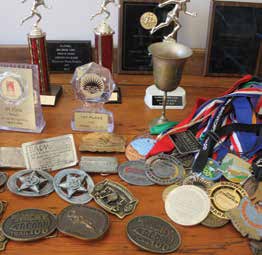 "MS has affected my life in many ways," Shannon explains. "Physically, at times, I can't get out of bed. I'm pretty in tune with my body and know when a flare up is coming. I know to just wipe out my calendar, rest, and hope it goes away soon. Sometimes the flare ups stay for days, weeks, and at times, I end up in the ER on respiratory treatment." Shannon has been featured in Runner's World and the Los Angeles Times and on The Huffington Post and CNN, among others. She is a passionate advocate for Race to Erase MS and various children's charities for cancer and autism. In March 1995, Shannon finished her first marathon in Los Angeles. She has since raised nearly half a million dollars for charity.
The main misconception about MS is that it's a death sentence. Clearly, it is not. "Yes, many people have died from the disease," Shannon explains, "…but here I am." Perseverance through pain is perhaps Shannon's greatest strength and what she can best teach us about working through our own obstacles.
"My older sons growing up saw me as 'supermom', the mom who can run 100 miles," Shannon explains. She used their names, Moe and Ben, for her performance sportswear company, Moeben. She says she is a mom first in being but a runner in identity. She currently lives in Calabasas with her youngest son, Jet. "This disease has helped me appreciate each day as a blessing and has helped me with my own running…Ultrarunning is my metaphor in life. I don't know where the finish line is, but either the race beats you or you beat the race." Heroic words, indeed.
By Lori Berezin