Fit & Fabulous
July 3, 2017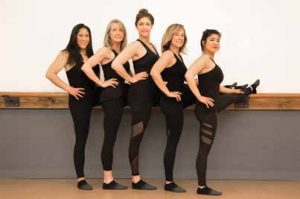 BARRE BODY PILATES BY THE SHARP METHOD
The SHARP Method at Barre Body Pilates offers 50-minute classes designed to change your body and your life. Their unique group barre classes combine traditional barre and Pilates-inspired movements with sweat-inducing, body-contorting exercises from ballet, gymnastics, professional athletics, sport techniques, weight training, and yoga. Classes also incorporate TRX, rebounding/trampoline, boxing, kettlebells, and myofascial release for restoration and pain management. Private Pilates sessions on a custom-designed Pilates reformer can also be scheduled.
3840 Old Topanga Canyon Rd., Calabasas | 818.224.4810 | BBPcalabasas.com 
---
DEFY AGING SOLUTIONS™
DEFY AGING SOLUTIONS™ is the area's only fitness program for adults 40+, designed by physicians to be safe and game-based, so it's fun too. Producing measurable results for the body and brain, it all adds up to a comprehensive "Clinical Concierge Fitness™" program that can't be found anywhere else. It is effective regardless of your initial fitness level. The 35-minute sessions are fast to fit a busy lifestyle and different every day so you never get bored, with a maximum of eight participants per session. You are served in the world's first Private Ultra-Wellness Studio™, which provides an energizing comfort.
22941 Ventura Blvd., Woodland Hills (between Fallbrook and Woodlake) | 818.584.2010   defyagingsolutions.com 
---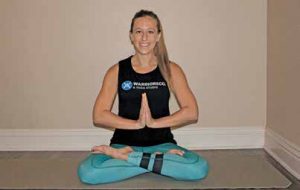 WARRIOR&CO. A YOGA STUDIO
WARRIOR&CO. A Yoga Studio, is opening in Woodland Hills this August. It is a family-owned and operated two-studio space offering state-of-the-art amenities and advanced technology for the ultimate yoga experience. WARRIOR&CO.'s unique studio features both heated and non-heated yoga, kids yoga, seniors yoga, prenatal yoga, family yoga, and fitness classes. The goal of WARRIOR&CO. is to bridge the gap in family health and wellness and empower students to embrace the path of self-realization and to create a personal journey and positive self-transformation. Namaste.
21015 Oxnard St., Woodland Hills | 818.625.1986 | warrriorandcoyoga.com | IG:  @warriorandcoyoga FB: facebook.com/warriorandcoyoga 
---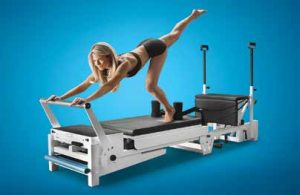 WUNDABAR PILATES
You may know Pilates, but do you know WundaBar Pilates? WundaBar is Pilates reinvented. They lead high-energy, core-shredding, cardio-intense workouts while maintaining the integrity of Pilates biomechanics. They deliver true strength and fitness to their clients — from the inside out. Only WundaBar has the patented WundaFormer — which combines the Reformer, Wunda Chair, Ballet Bar, and Jump Board into one unbelievable machine. Get bored quickly? Not here.  You'll never take the same class twice, and their 45-minute classes fly by. You'll find muscles you did not even know you had. You'll stand taller, get stronger, feel fantastic on the inside, and look even more amazing on the outside.
Westlake Village, 2900 Townsgate Rd., #117 | 818.694.1957 | Calabasas, 22255 Mulholland Hwy. | 818.222.2171 | wundabar.com 
---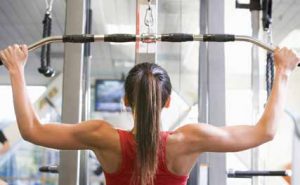 HEALTH AND FITNESS COMPLEX CALABASAS COUNTRY CLUB
Calabasas Country Club offers a world-class health and fitness complex featuring personalized service, unparalleled fitness programming, and state-of-the-art equipment. The new 6,000-square-foot, world-class facility  offers 25 complimentary group classes a week, including spin, HIIT kick, muscle conditioning, boot camp, yoga, meditation, and more.  You can also chart your health and weight destination with the M.A.P program where they measure, analyze, and plan a fitness regime customized to meet your individual goals. New amenities will include tennis courts, a pool, and an outside terrace for additional camaraderie.
4515 Park Entrada, Calabasas | 818.444.5548 | calabasasgolf.com 
---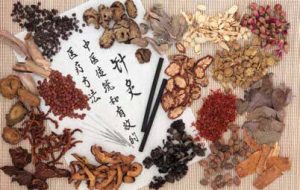 HEALING COMPASS NATURAL HEALTH CENTER
Your diet and how you assimilate nutrients are key to producing the healthy energy, blood, and circulation needed to increase vitality and well-being. Healing Compass Natural Health Center offers a holistic approach to Dietary Therapy and Whole Food Nutrition. Through years of Chinese and Eastern Medicine practice and study of Applied Clinical Nutrition, they discovered that when you combine whole food nutrition with acupuncture and herbal medicine, their patients get better, faster results. They can customize a natural functional healthcare plan to restore balance to the body, improving circulation and directing the immune system to speed regeneration and healing.
24007 Ventura Blvd., #102, Calabasas | 818.591.8600 | healingcompassnaturalhealthcenter.com