Rumack & Harmer Pediatric Dentistry
January 5, 2021
Treats Your Whole Child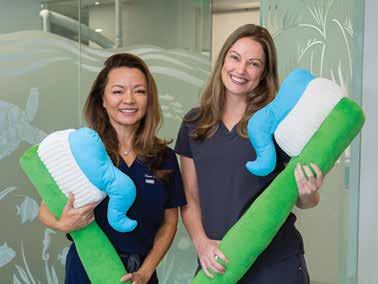 Meet the "Tooth Whisperer," Elena Rumack, DDS. She and fellow dentist Lecia Harmer, DDS, aka "The Tooth Fairy," possess exceptional expertise and a caring manner that quickly puts their young patients and their parents at ease. Both are also board certified by the American Board of Pediatric Dentistry, so you know your kids are in the best hands at the Rumack & Harmer Pediatric Dentistry offices in Calabasas and Encino.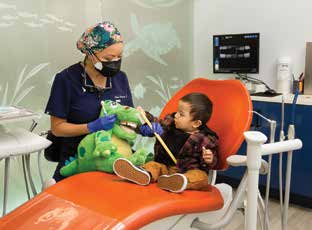 Dr. Rumack realized early on that she loved working with children. To that end, she has provided exceptional dental care to infants, children, adolescents, and those with special needs since 2002. She is also a lifelong educator, having been a beloved faculty lecturer at the UCLA department of pediatric dentistry for the past 15 years.

Born and raised in Michigan, Dr. Harmer attended the University of Michigan and graduated with a B.S. in Biochemistry with High Honors. Heading for sunnier climates, she attended the UCLA School of Dentistry. In 2006, she received her D.D.S concurrently with her M.S. in Oral Biology. She also received UCLA's award in Pediatric Dentistry, given to the top two students demonstrating promise in pediatric dentistry.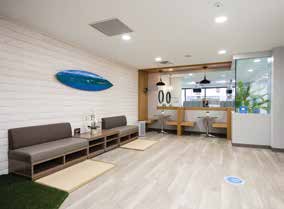 Both dentists currently belong to a range of associations, including the American Academy of Pediatric Dentistry, the San Fernando Valley Dental Society, and the National Association of Professional Women. From low-radiation, digital x-rays, dental cleanings, and fillings to orthodontics, mouth guards, and virtually painless dental injections, both dentists concentrate on keeping patients at ease. They offer sedation for fearful children with nitrous oxide "laughing gas" or even IV sedation with a board-certified anesthesiologist, as well as 24-hour emergency care and convenient weekend hours. Dr. Rumack also specializes in infant laser frenotomy procedures for lip and tongue-tie release to help mothers breastfeed without pain.

This year, they opened up their brand-new office in Calabasas, following stringent COVID-19 guidelines. Their new, eco-friendly office maintains strict prevention protocols and plenty of room to socially distance. They provide hospital-grade infection control, air purifiers, and proper PPE equipment for their staff for optimal patient safety. Their state-of-the-art, computerized, digital x-ray system minimizes radiation exposure by 90%. They also provide overhead television monitors with Netflix to make your child feel at home from the moment he or she steps into the office.

Elena Rumack, DDS
Lecia Harmer, DDS
23622 Calabasas Rd., #101
Calabasas 91302
818.222.4543
calabasastoothfairy.com