Dr. Stefanie Feldman Reverses Signs of Aging
January 9, 2021
at the Vitality Institute of Agoura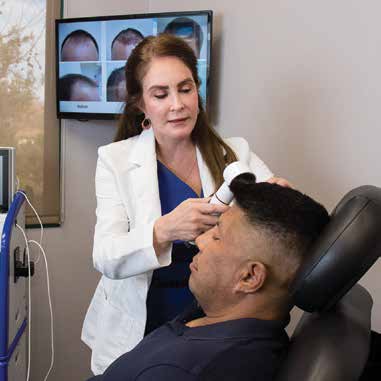 Board-certified plastic and reconstructive surgeon Dr. Stefanie Feldman combines her love of art, aesthetics, and medicine at the Vitality Institute of Agoura in Agoura Hills. Dr. Feldman helps patients turn back the clock, reducing outward signs of aging and boosting self-confidence through a variety of customized treatments.

Prior to her work at the Vitality Institute of Agoura, Dr. Feldman was part of an aesthetics practice in Beverly Hills, focusing on such noninvasive techniques as PRP (Plasma Rich Proteins) for hair loss, facial rejuvenation, and injectables. In addition, Dr. Feldman currently offers Smart-Graft® FUE hair transplant; Ultra Femme 360® vaginal rejuvenation; skin treatments for wrinkles, scarring, and sun damage; and much more at the Agoura Hills med spa.

The compassionate doctor takes pride in her years as a plastic surgeon specializing in post-mastectomy breast reconstruction. A renowned advocate for women's health issues, Dr. Feldman traveled the globe making professional presentations on breast surgery in such faraway lands as China, Thailand, and South Africa. She was also honored by Super Doctors, a list of outstanding doctors who have attained a high degree of professional achievement, and she was featured in an episode of The Operation: Breast Reduction Surgery.

Dr. Feldman additionally helped repair cleft lips and palates during more than 20 trips with Operation Smile and ReSurge. She was awarded the Leo B. Hart Humanitarian Award through the University of Arizona, where she received both her medical degree and Bachelor of Science in Nursing. She continues to help patients as a volunteer at the Westminster Free Clinic and elsewhere.

Utilizing her vast knowledge and skills, Dr. Feldman performs a range of anti-aging and cosmetic procedures, from scar reduction and tattoo removal to noninvasive fat removal, ultrasound, and radio frequency facial rejuvenation. Her amiable approach makes patients feel right at home as she helps them enhance their youthful vitality. Although she cannot entirely reverse the aging process, the gifted doctor uses state-of-theart techniques to stimulate the body's natural collagen and elastin production. By improving the skin's elasticity and texture, Dr. Feldman brings a modern-day fountain of youth to Agoura Hills.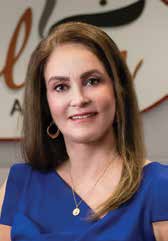 Stefanie Feldman, MD
Vitality Institute of Agoura
30200 Agoura Rd., #110
Agoura Hills
818.208.3693
vitalityinstituteofagoura.com