Physician and Health Care Provider Directory 2020
January 2, 2020
Good health and well-being are our most important resources. Without them, nothing else matters. Fortunately, we live in an area where we have access to some of the best hospitals, doctors, dentists, and healthcare professionals in the country, dedicated to helping us achieve the health and wellness goals for ourselves and our families. Calabasas Style is proud to present you with this medical resource guide to help you learn more about some of the great medical professionals living and working in our community. As we enter into a new year, we hope that you will find this resource guide helpful on your healthy and happy journey!
---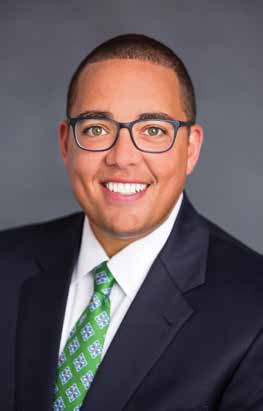 WEST HILLS HOSPITAL & MEDICAL CENTER
Mark Miller | Chief Executive Officer
7300 Medical Center Dr., West Hills
818.676.4000 | westhillshospital.com
Mark Miller is the president and CEO of West Hills Hospital, where he oversees a staff of more than 900 people that bring outstanding service to every bedside. His main focus is on quality care, patient satisfaction, and physician and employee engagement. Mark Miller held several other HCA executive positions including COO of Grand Strand Health in HCA's South Atlantic Division and CEO of HCA's Lake City Medical Center in Florida. Miller also served in the West Florida Division of HCA as the COO of both Northside Hospital and Largo Medical Center. Miller received his bachelor's degree in business administration from Middle Tennessee State University and earned two master's degrees in business administration and health administration from Georgia State University. In his spare time, Miller enjoys coaching youth sports teams and is involved with many community organizations. He serves on the board of the Calabasas Chamber of Commerce and is a proud member of the American College of Healthcare Executives and National Association of Health Services Executives.

West Hills Hospital is a full-service acute care facility serving the West San Fernando Valley for over 50 years. The hospital offers a full complement of advanced technology, compassion, and responsive care for the improvement of human life. West Hills Hospital was the first accredited chest pain center in Los Angeles County and also provides specialized care in the emergency department, intensive care unit, outpatient services, cardiac catheterization labs, and The Grossman Burn Center.
---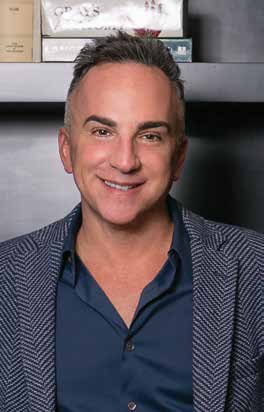 GLASER PAIN RELIEF
Jeffrey B. Glaser, MD | Interventional Pain Management
16311 Ventura Blvd., #518, Encino
818.501.PAIN (7246) | glaserpainrelief.com
Jeffrey Brian Glaser, M.D. – Medical Director of the Glaser Pain Relief Center – is a UCLA-trained, award-winning, dual-board-certified interventional pain management physician. For almost 20 years, Dr. Glaser has been the premier pain management physician in the Los Angeles area, recognized as one of the best in his field amongst his peers and as the "pain management physician to the stars." Patients travel to his Encino office from across the country. Dr. Glaser specializes in minimally invasive, state-of-the-art treatments for conditions causing back pain, neck pain, and sciatica. He treats sports injuries and disorders of the major joints, migraines, and conditions such as complex regional pain syndrome (CRPS) and peripheral neuropathy. He believes that "it is important to understand what is important to a patient and what their goals are. I work with my patients to achieve pain relief that allows them to live a more fulfilling and happy life. Most patients don't realize that surgery is rarely needed to treat their pain, and I help them realize that there are other less-invasive options available. When surgery is indicated, I partner with the best spine surgeons in the industry to ensure my patients receive outstanding continuity of care by a team that is integrated and has the patient's best interest at heart."

Dr. Glaser completed medical school at the prestigious Sidney Kimmel Medical College of Thomas Jefferson University and his internship and residency at the world-renowned UCLA. He is proud to be a resident of Calabasas.
---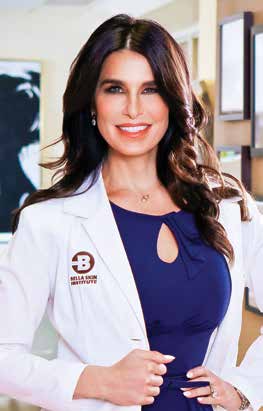 BELLA SKIN INSTITUTE
Anna Guanche, MD
23622 Calabasas Rd., #339, Calabasas
818.225.0117 | bellaskininstitute.com
Anna Guanche, MD, is a board-certified celebrity dermatologist and author specializing in cosmetic procedures. Her practice, Bella Skin Institute in Calabasas, is where she has assembled her "derm dream team" of professionals to care for the concerns of celebrities, CEOs, and supermoms. The state-of-the-art facility is warm and engaging and provides clients with the most innovative procedures available to perfect skin. Bella Skin Institute is dedicated to combining medical science and cosmetic beauty to provide clients with customized treatments to meet their needs, from dermatology services to minimally invasive cosmetic procedures performed at the facility. Procedures include resurfacing, hair removal, Bella FX, Bella Microgold, as well as other laser treatments, plateletrich plasma for collagen rejuvenation, Thermage CPT™, KyBella™ injectables for reduction of double chin, GuancheLift™ procedure for a noninvasive lift, Ultherapy for skin tightening, and the latest injectables for wrinkle reduction. Aesthetic services include microdermabrasion and dermalinfusion, dermaplaning, facials, and waxing.

General dermatology services include skin cancer screening and surgery and acne, rash, and eczema treatments. Dr. Guanche is a fellow of the American Board of Dermatology, was a member of the dermatology staff at UCLA Dermatology department for 13 years, and continues to teach physicians and residents in her office. Dr. Guanche and her staff approach their work with absolute joy and infectious enthusiasm, which is felt throughout the practice.
---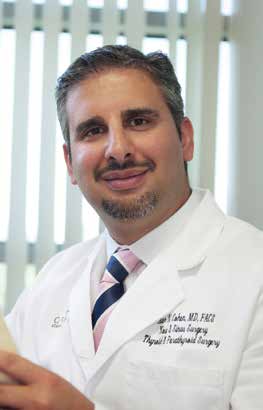 SOUTHERN CALIFORNIA SINUS INSTITUTE
Alen N. Cohen, MD, FACS, FARS
7345 Medical Ctr. Dr., #510, West Hills
818.888.7878 | socalsinus.com
Anyone who has suffered through the pain and discomfort of severe sinus infections knows just how debilitating they can be. The good news is that these conditions are not just treatable but actually curable now. Dr. Alen Cohen is a board-certified nose and sinus surgeon and assistant clinical professor of surgery at the David Geffen School of Medicine at UCLA. He is also the founder and director of the Southern California Sinus Institute (SCSI), which has become one of the premier sinus centers in Southern California. He has also been named a Los Angeles Magazine Super Doctor annually since 2013 and a national Castle-Connolly Top Doctor since 2017.
As such, thousands of patients have benefited from Dr. Cohen's life-changing procedures, which include the medical and surgical treatment of patients with all nasal and sinus disorders, including nasal obstruction, deviated septum, environmental allergies, acute and chronic sinusitis, nasal polyps, and sinus headaches. One of the most common procedures Dr. Cohen routinely performs is the revolutionary in-office Balloon Sinuplasty™ procedure, for which he is one of the top three performers on the West Coast. This amazing procedure dilates the sinus openings with a balloon so the sinuses can drain, thus preventing sinus infections, and so the patient can breathe better. As such, patients routinely come to him from all over Southern California for management of their chronic nose and sinus problems and definitive relief.
---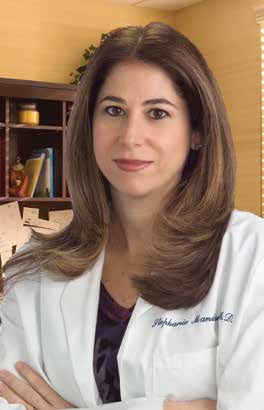 WESTLAKE WOMEN'S HEALTH SPECIALISTS
THE GYNO
Stephanie Mandelman, MD | Board-Certified Obstetrics and Gynecology
1250 La Venta Dr., #101B, Westlake Village
805.496.0880 | thegyno.com
Dr. Stephanie Mandelman has a unique approach to conventional medicine which includes traditional methods as well as the most modern solutions in all areas of women's obstetrical and gynecological health. Her priority is to use the most appropriate methods for the best healthcare for women of all ages while maintaining warm and caring relationships with her patients. Dr. Mandelman provides complete women's healthcare including obstetrics, surgical and office gynecology, infertility, and menopausal management. Her obstetrics practice is an intimate environment where patients receive the highest level of care for themselves and their unborn baby, with state of the art facilities and the most up-to-date prenatal testing. She also offers a full range of gynecologic services — from annual check-ups and routine Pap smears, to gynecologic problem visits and surgeries and treats all types of menopausal problems.

She is also one of the few locally-based, board-certified gynecologists performing the MonaLisa Touch procedure — a laser treatment for vaginal dryness and painful intercourse. She attended the Chicago Medical School and did her OB/GYN internship at UCLA and completed her residency training at the University of New Jersey (UMDNJ). She has been practicing since 1999 and started her own practice in 2006 in Westlake. She is currently active on staff at Los Robles Hospital in Thousand Oaks and West Hills Hospital. She is affiliated with Thousand Oaks Surgical Hospital and the Los Robles SurgiCenter.
---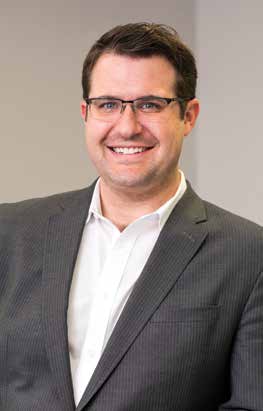 MATT HERSHCOVITCH, MD
Double Board-Certified Facial Plastic & Reconstructive Surgeon | ENT/Head & Neck Surgeon
696 Hampshire Rd., #210, Westlake Village | 805.371.0004
7345 Medical Center Dr., #510, West Hills | 818.888.7878 | facebydrh.com
Renowned double board-certified facial plastic surgeon Dr. Hershcovitch possesses the unique expertise to tackle a myriad of surgical procedures. Utilizing his years of training and deep knowledge of facial aesthetics and rhinoplasty (nose surgery), he creates natural results for clients throughout Calabasas, Hidden Hills, and West Hills. Dr. Hershcovitch guides each patient with care and understanding to make informed decisions and maintain peace of mind. Every aspect of this transformation, beginning with the initial consultation through the plastic surgery and subsequent recovery, is personalized. Dr. Hershcovitch is passionate about matching his patients' inner and outer beauty and continually creates subtle, natural results. From modern medical offices to a compassionate, professional staff, the doctor ensures that his patients feel supported throughout the entire process.

After completing his degree in nuclear engineering from the Massachusetts Institute of Technology (MIT), Dr. Hershcovitch pursued a medical degree from the State University of New York. He performed his residency training in head and neck surgery at the University of Cincinnati Medical Center and completed his fellowship from the prestigious Mittelman Plastic Surgery Center at Stanford University. He is double board certified by the American Board of Facial Plastic and Reconstructive Surgery and the American Board of Otolaryngology. He's been honored many times during his illustrious career. His work has also been published in numerous well-known scientific publications as he continues to present his research to the medical community.
---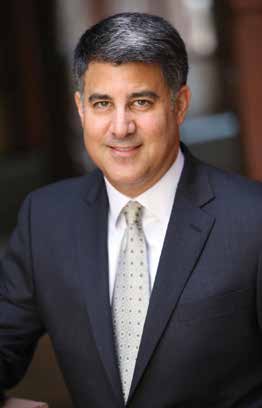 ANDREW T. COHEN, MD, FACS
Board-Certified Plastic Surgeon
5400 Balboa Blvd., #217, Encino
310.659.8771 | andrewcohenmd.com
Andrew Cohen, MD, FACS, is a board-certified plastic surgeon dedicated to providing the highest-quality care in an advanced, safe environment with attention to detail and patient confidentiality. A native of Southern California, Dr. Cohen has an office and an accredited state-of-the-art procedure room in the heart of Encino. Since moving his practice from Beverly Hills, Dr. Cohen is pleased to offer comprehensive plastic surgery care at his new Encino office which is conveniently located off the 101 Freeway and Balboa Boulevard. Dr. Cohen is board certified by the American Board of Plastic Surgery and proudly serves as the Clinical Chief of the Division of Plastic Surgery at Cedars-Sinai Medical Center. He completed both his general surgery training and plastic surgery residency at Loma Linda University.

Dr. Cohen completed specialized fellowship training in aesthetic surgery, making him a highly specialized plastic surgeon of the body and face. Body contouring, liposuction, breast reduction, breast augmentation, and tummy tucks are some of the cosmetic procedures regularly performed at his practice. Dr. Cohen regularly instructs plastic surgery residents at USC and Loma Linda University and is an invited lecturer for various plastic surgery organizations. He has participated in missionary work in Argentina where he operated on children with cleft lip and palate defects. Dr. Cohen is happily married and the proud father to three sons. He is a competitive half-marathon runner and enjoys Scuba diving, skiing, and cooking in his spare time.
---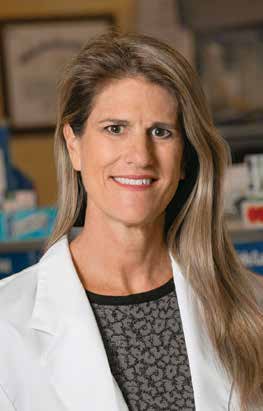 CALABASAS PHARMACY
Brenda Johnson, R. Ph. | Inside Gelson's Market
22277 Mulholland Hwy., Calabasas 818.223.8656 | calabasaspharmacy.com
Calabasas Pharmacy celebrates over 20 years in the community. Pharmacist Brenda Johnson opened the pharmacy because she wanted to practice pharmacy by getting to know her patients and providing comprehensive care in an efficient manner. Consumer Reports states that independent pharmacies make fewer errors, offer swifter service, and are more likely to have medications ready for pickup when promised – which holds true for Calabasas Pharmacy.

Brenda was one of the first pharmacists to become certified to administer immunizations 20 years ago. She is certified in all immunizations, including the shingles, pneumonia, and Tdap. Brenda is also trained in hormonal contraception and can conveniently furnish birth control to patients. Calabasas Pharmacy provides medication synchronization, which means they will synch all your medications so they can be picked up together, once a month, before you run out of anything. Your prescriptions and vitamins can be prepackaged into a blister packaging system to remind you to take them at the correct time each day. Calabasas Pharmacy offers free blood pressure checks anytime and cholesterol testing by appointment for a fee. The pharmacy takes most insurance plans, including Medicare Part D, and works with your doctor to get your medications approved. Calabasas Pharmacy is open seven days a week. It is very easy to transfer existing prescriptions by calling directly at 818.223.8656.
---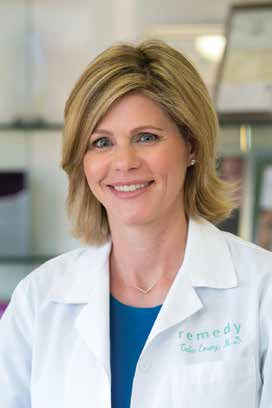 REMEDY SKIN + BODY
Talia Emery, MD
3723 Thousand Oaks Blvd., Westlake Village
805.497.9400 | remedyskinandbody.com
What sets Remedy Skin + Body apart from other medical spas? It's their philosophy that when it comes to cosmetic treatments, less is often more. Talia Emery, M.D., founded Remedy in Westlake Village in 2010 after recognizing the need for a new kind of medial aesthetics business. "There were Botox and laser med spas popping up everywhere but most were providing a 'one-size-fits-all' service. I wanted to make it personal and focus on the highest-quality expertise, service, and outcomes."

Led by Dr. Emery, the team of medical practitioners at Remedy is known for their personalized, natural-looking approach to facial and body rejuvenation treatments. This has earned them top distinctions in their field, including being named a '"Top 50" practice by Allergan since 2017, a status given to the most experienced aesthetic providers nationwide.

Dr. Emery prides herself on the long-standing relationships she has with her clients and the impeccable reputation she has attained with them. In addition to seeing patients, Dr. Emery is a certified speaker and trainer for Allergan, the makers of BOTOX® and Juvederm®, and in that role, she is engaged to speak to and train physicians and their staffs across the country.

Remedy is honored to be celebrating its 10th anniversary this year and looks forward to bringing the best of next decade's medical aesthetics to its Westlake and Malibu locations.
---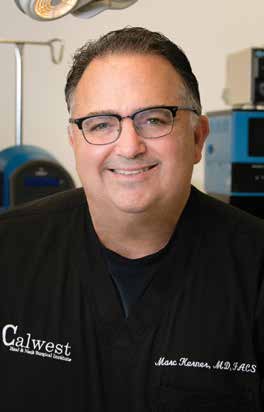 CALWEST HEAD & NECK SURGICAL INSTITUTE
Marc Kerner, MD, FACS
18350 Roscoe Blvd., #318, Northridge
818.349.0600 | calwestent.com
The Calwest Head and Neck Surgical Institute is the premiere Center of Excellence for Comprehensive Head and Neck medical and surgical problems in Southern California. All of their doctors are board certified and fellows of the American College of Surgeons. They treat a wide variety of ear, nose, and throat disorders and excel in delivering the highest level of surgical care in head and neck surgery, facial plastic surgery, and otolaryngology. The team is led by Medical Director Marc Kerner, MD FACS. Dr. Kerner is double board certified by the American Board of Facial Plastic and Reconstructive Surgery and The American Board of Otolaryngology – Head and Neck Surgery.

Dr. Kerner has developed a number of cutting-edge surgical techniques and instruments in his field. He was the first to use computer-aided, image-guided technology for sinus surgery in Southern California. He was also the first to introduce balloon sinus technology and powered instrumentation in sinus surgery to UCLA and the community, as well as platelet gel technology in maxillofacial and facial plastic surgery. Dr. Kerner is a Clinical Professor of Surgery at Geffen School of Medicine at UCLA and Adjunct Professor of Communcation Sciences at California State University, Northridge. He previously served as the Chief of Surgery at Northridge Hospital Medical Center.
---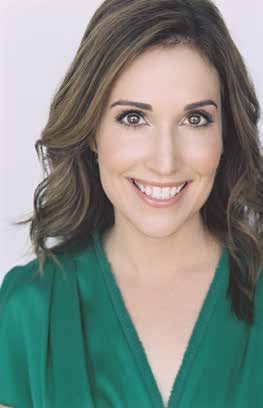 CALABASAS PEDIATRIC WELLNESS CENTER
Tanya Altmann, MD, FAAP
23586 Calabasas Rd., #107, Calabasas
818.914.4429 | calabasaspedswellness.com
Dr. Tanya Altmann is a UCLA-trained pediatrician providing personalized, concierge pediatric healthcare with an emphasis on integrative medicine, nutrition, and a healthy lifestyle. As a spokesperson for the American Academy of Pediatrics and an assistant clinical professor at UCLA Mattel Children's Hospital, Dr. Tanya has a broad understanding of the most recent medical developments. She is the author of several bestselling parenting books and is a child-health expert for numerous news programs and talk shows. With more than 20 years of experience helping families with everything from day-to-day health concerns to choosing the best preschool to gathering experts from around the country to solve unusual cases, Dr. Tanya is the go-to pediatrician in Calabasas, seeing children from birth through college. Her office offers comprehensive appointments, virtual visits, home visits, and 24/7 communication via email or text for today's busy families to reach their pediatrician when needed, even while traveling.

Dr. Tanya founded Calabasas Pediatrics Wellness Center to provide child-centered health and wellness from pregnancy through college. In addition to top-notch pediatric medicine, the wellness center offers experts in a variety of fields, including lactation, nutrition, speech therapy, parenting, mental health, neurofeedback, and eating-disorder treatment. With many classes available, including labor and delivery, baby care, mommy and me, and tween/teen mindfulness, there is something for every family who desires to raise healthy, happy, well-adjusted, and successful children, teens, and young adults.
---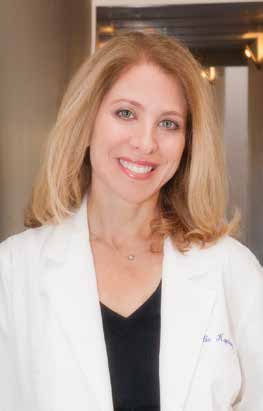 ADOLESCENT AND YOUNG ADULT MEDICINE
MEDICAL CARE FOR EATING DISORDERS
Leslie Kaplan, MD | Calabasas PediatricsWellness Center
23586 Calabasas Rd., #107, Calabasas
818.739.0330 | drlesliekaplan.com
Dr. Kaplan is a pediatrician specializing in adolescent and young adult medicine with over 20 years of experience treating and helping guide the medical treatment of patients with eating disorders such as anorexia nervosa, bulimia nervosa, binge eating disorder, avoidant restrictive food intake disorder, and related disorders. She now offers her unique medical expertise in a concierge-type practice at the Calabasas Pediatrics Wellness Center, one of only a handful of doctors in the country with a private practice specializing in eating disorders. In this ideal setting, she is unfettered by time constraints and can devote as much time and attention as is needed for optimal care of her patients. After receiving her medical degree from UCLA, Dr. Kaplan went on to pediatric residency and an adolescent medicine fellowship. Since then, Dr. Kaplan has treated adolescents and young adults in a variety of primary care settings and has worked with countless eating disorder patients at Pepperdine University and elsewhere. She also helped establish the Eating Disorder Treatment Team at KPMG, Woodland Hills, and served as supervising physician at a local eating disorder treatment center.

Dr. Kaplan works in conjunction with community therapists, psychiatrists, and nutritionists to offer the gold standard of eating disorder treatment team care. In addition, she provides general medical care to adolescents and young adults in the Calabasas Pediatrics Wellness Center model, which couples the best of conventional medicine with a holistic, integrative approach.
---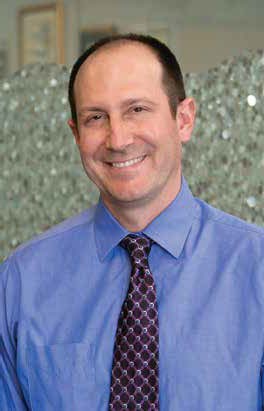 CALABASAS MED SPA
Lawrence Osman, MD
23659 Calabasas Rd., Calabasas | 818.225.0122
18546 Roscoe Blvd., #306, Northridge | 818.885.0455 | calabasasmedspa.com
Board-certified dermatologist and owner of Calabasas Med Spa, Dr. Lawrence Osman, has been treating patients for over 15 years. Having trained with some of the pioneers in the fields of dermatology and minimally invasive rejuvenation, Dr. Osman offers comprehensive treatments ranging from skin-cancer exams and acne treatments to lasers and injectables. With more than 25 years combined experience, Dr. Osman and his team at Calabasas Med Spa employ cutting-edge treatments, including minimally invasive liposuction under local anesthesia, noninvasive CoolSculpting body sculpting, and advanced facial rejuvenation. A recipient of the Health Beat Elite award, Dr. Osman helps maintain a high safety rating. The team is also a Black Diamond Provider of Botox, which places them in the top 1% of Botox cosmetic injectors in the entire United States. Dr. Osman earned his medical degree from the University of Southern California – Keck School of Medicine and completed his residency in 2002. Since then, he has received numerous awards, including the Physician's Recognition Award from the American Medical Association. He continues to serve the educational community on the faculty of UCLA. He also belongs to the American Academy of Dermatology, American Academy of Cosmetic Surgery, and many other esteemed medical organizations. Caring and meticulous, Dr. Osman and his colleagues offer minimally invasive, quality care. Believing less is more, the doctor employs his keen eye for aesthetics and expert training to provide optimal results specifically tailored to fit each individual patient.
---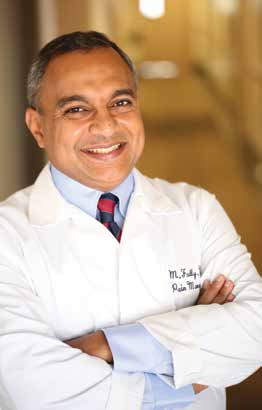 CALIFORNIA SPINE AND PAIN INSTITUTE
Magued R. Fadly, MD, QME
7325 Medical Ctr. Dr., #103, West Hills
818.225.0045 | californiaspineandpain.com
Magued Fadly, MD, QME is an accredited fellowship-trained and board certified pain- management physician who has dedicated his practice to the diagnosis, treatment, and comprehensive management of pain disorders and pain disability. He completed his residency in anesthesiology at Yale University and obtained his accredited fellowship in pain management at the world-renowned Cleveland Clinic. Dr. Fadly established his pain management practice in the San Fernando Valley and for the past decade has become the community's choice for pain-management.
Dr. Fadly performs procedures involving the cervical, thoracic, lumbar, and pelvic regions. He treats spine pain and pain-related symptoms and is an expert on pediatric pain, bladder pain, and vulvodynia. He also treats patients suffering from fibromyalgia and migraines and all sports-related injuries. Dr. Fadly has remained dedicated to developing and teaching the most innovative pain management techniques, including the use of ozone revolution therapy to treat joint pain and the use of lasers for nerve ablations and percutaneous discectomy. His use of these state of the art practices means patients can return to their regular activities as quickly as possible. He has a recorded 95% personal success rate for pain relief within the first week of treatment and is dedicated in offering comprehensive pain care in a compassionate and nurturing environment. Dr. Fadly has been published in a range of academic journals and is the official educator of the Providence Tarzana Medical Center podiatry residency program for pain management and anesthesiology. He also lectures to multiple pain management fellowships throughout the country.
---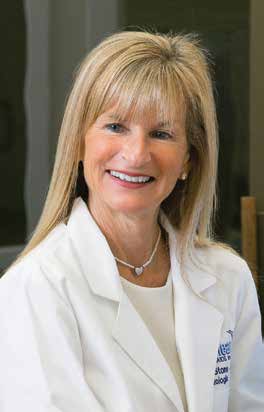 HEAR CLEAR HEARING AIDS, INC.
Iris Stone, AuD., FAAA, Doctor of Audiology| Diagnostic Clinical | Dispensing Audiologist
4764 Park Granada, #109, Calabasas
818.222.HEAR | 818.222.4327 | hearclearhearingaids.com
Iris Stone, AuD, FAAA, Doctor of Audiology, earned her degrees from New York University, St. John's University, and A.T. Still University in education, health administration, and audiology. She is a Fellow of the American Academy of Audiology, the Academy of Doctors of Audiology, and the California Academy of Audiology. She sits on the board of directors of the Calabasas Chamber of Commerce and was the United Chambers of Commerce San Fernando Valley's recipient of the 2016 Small Business Award and the 2017 Chamber of Commerce Chairmans' Award for service in the Calabasas community. Her clinical expertise is in diagnostic testing, including comprehensive audiological evaluations, tinnitus evaluations, and management with a specialty in hearing-aid fittings and rehabilitation. Her unique style is her ability to listen to the concerns of each individual and find a solution based on patients' budget acoustic, and cosmetic needs. Her focus is on her patients' lifestyles, always delivering thorough care with complete follow-up. Hear Clear Hearing Aids, Inc., offers a completely new approach to a hearing care facility. Appointments start on time and last as long as needed. Despite the fact that hearing loss is the third most common health problem in the country, technology has become so advanced that it is possible to restore a person's hearing almost 100% if they are properly diagnosed and fitted correctly with the right product. Dr. Stone uses state-of-the-art technology to test, counsel, and complete the needs of her patients, as well as provide the best quality care. Hear Clear Hearing Aids office is conveniently located on Park Granada across from the Commons at Calabasas.
---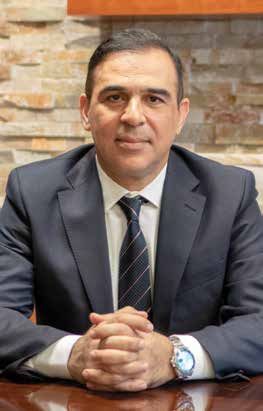 HOPE HEALTH CENTER
Dr. Nader Javadi, MD | Hematologist and Oncologist
24100 Calabasas Rd., Calabasas
818.578.6454 | drnaderjavadi.com
Nader Javadi, MD, is a board-certified hematologist and oncologist with over 20 years of experience. He's a graduate of the internal medicine residency at Cleveland Clinic and completed his fellowship in the hematology/oncology program at St. Louis University hospital. Dr. Javadi was also a clinical assistant professor at UC Irvine from 2004 to 2007.

Today, Dr. Javadi is the founder and current director of Hope Health Center of Calabasas. He has focused much of his career on developing and applying revolutionary therapies and writing new protocols for cancer treatment – advances which become tomorrow's standards. Hope Health Center is an independent, private oncology clinic where all patients are treated using "precision oncology." This means treatment protocols are customized to the individual patient. Precision oncology is in its infancy period in the U.S. and may take another 10 to 15 years to be used widely as a standard oncology practice. At Hope Health Center, this has begun already with years of experience in treating the most advanced cancers. It's just one reason Dr. Javadi is increasingly known as a cancer thought leader and a primary referral source for complex cases. His combination protocols of chemotherapies with biologic/targeted/immune therapies have drastically increased patients' survival and quality of life.

Dr. Javadi has been featured as an oncology expert on many national and international TV and radio shows. He was also recognized as part of The Leading Physicians of the World in 2017 and was among the Best Doctors in America in 2018.
---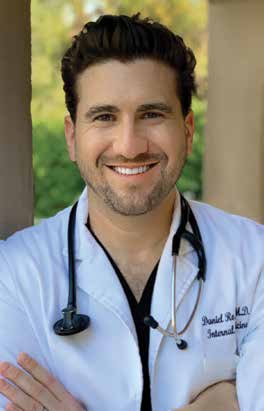 CALABASAS MEDICINE
CONCIERGE PRIMARY CARE
Daniel Rosen, MD
23621 Park Sorrento, #102, Calabasas
818.797.8000 | calabasasmed.com
It's time to allow yourself to settle into a new paradigm of health—one without long office wait times or feeling rushed at appointments. At Calabasas Medicine, board-certified, internal-medicine physician Daniel Rosen, MD, and his experienced team offer personalized concierge medicine to make your experience as enjoyable, educational, and convenient as possible—all with a level of personalized care above and beyond traditional medical practices.

Dr. Rosen specializes in adult outpatient and hospital medicine, managing both common and complex illnesses of adolescents, young adults, and the elderly. Dr. Rosen's philosophy is to merge the best of "old-school medicine" with modern technology. Dr. Rosen takes as much time as patients need during appointments. He listens to patients and gives them a voice in their care. He also takes on lighter patient loads to ensure each patient receives top-quality care. House calls are an option for those with limited mobility or who simply can't get to the office. As a concierge physician, Dr. Rosen organizes care, focusing on prevention and lifestyle treatments as well as needed medications. He offers acute and chronic disease management, diagnostic testing, comprehensive physical exams, and personalized treatments that get patients on the road to recovery quickly. He utilizes the most innovative, advanced technologies, recommending the least invasive options first. Dr. Rosen looks forward to welcoming new patients to his practice at his new office conveniently located at Park Sorrento in Calabasas. Valet parking provided.
---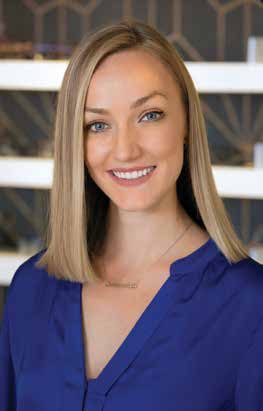 LUNA OPTOMETRY
Emily James, O.D.
22247 Mulholland Hwy., Calabasas
747.232.2202 | lunaoptometry.com
Dr. Emily James is a licensed optometrist. She earned her doctorate of optometry as a magna cum laude graduate of Southern California College of Optometry. Her practice, Luna Optometry, proudly opened its doors in November of 2019. This state-of- the-art vision and eye healthcare practice in Calabasas offers the latest technology available in diagnostic and therapeutic eyecare. Dr. James offers general and medical eye care, contact lenses, and eyewear to patients of all ages, from infants to seniors. Luna optometry's boutique eyewear gallery is home to more than 500 pieces of the most sought-after names and designs in eyewear.

With a bachelor's degree in nutritional science and a passion for holistic wellness, Dr. James offers her patients a unique, modern approach to eyecare. She is trained in the treatment and management of eye diseases, including glaucoma, chronic dry eye, macular degeneration, and diabetic eye disease. She also manages patients with ophthalmology performing cataract and refractive surgery pre-operative and post-operative examinations. Dr. James has participated in FDA clinical studies as a sub-investigator for the newest technologies in wavefront-guided LASIK surgery and refractive corneal inlay procedures. Dr. James currently serves on the board of directors for the Los Angeles County Optometric Society.

As a resident of Topanga Canyon, Dr. James is proud to be providing her community with premier eyecare for the whole family. She and her knowledgeable, compassionate team of professionals at Luna Optometry are committed to improving lives through enhanced vision.
---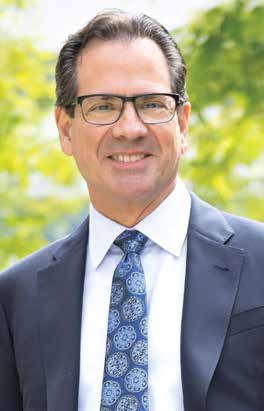 MK SPINE SURGERY
Michael A. Kropf, MD | Board-Certified Orthopedic Surgeon
444 S. San Vicente Blvd., #901, Los Angeles
310.248.7320 | mkspinesurgery.com
Dr. Michael Kropf is a nationally recognized board-certified spine surgeon with over 25 years of experience in the treatment of spinal conditions and the most sophisticated and advanced surgical techniques. As one of the leading spine surgeons in Los Angeles and Orange County, Dr. Kropf's patients travel from all over the nation for his valued opinion and treatment. He is known for his surgical skills in the field of motion preservation with artificial disc replacement and spinal deformity and as the West Coast expert in treating spinal conditions that affect little people.

Dr. Kropf graduated from UCLA medical school in 1983 after completing an accelerated program. After his orthopedic residency, he became one of the best spine fellows at UCLA under Dr. Edgar Dawson and Dr. Rick Delamarter. Dr. Kropf is a senior surgeon at Cedars-Sinai spine center, considered as one of the top spine programs in the United States. As a leader in clinical research, Dr. Kropf has been a principle investigator in numerous clinical trials. Dr. Kropf has trained over 50 other spine fellows for over 20 years, passing along his principles, surgical skills, and expertise.

Dr. Kropf and his spine team take pride in providing compassionate care to make sure that every patient can achieve a better quality of life. They ensure only the finest spine care.
---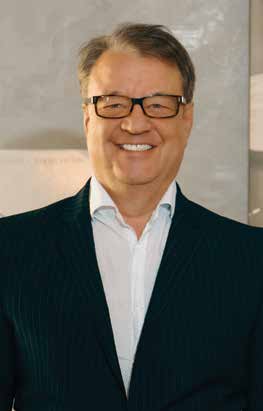 MALIBU CANYON MED SPA
David Vesco, MD
4937 Las Virgenes Rd., #104, Calabasas
310.903.2784 | malibucanyonmedspa.com
For nearly three decades, Dr. David Vesco, MD, has served as director for the Canyon Medical Center and Co-Founder of Malibu Canyon Medical Spa in Calabasas. The doctor incorporates his training in both internal medicine and surgery to help patients in such holistic areas as anti-aging, regenerative medicine, stem-cell treatments, sports medicine, neurology, and medical counseling. Since 2012, he has administered stem-cell and plateletrich plasma (PRP) treatments, which utilize one's own blood to stimulate healthy cell regeneration and healing, to more than a thousand clients seeking facial cosmetic rejuvenations and joint treatments. His specialties include stem-cell nano-fat grafting, radio frequency, PRP hair restoration, PRP face and lip rejuvenation, and Smart CO2 Laser technology for facial resurfacing.
Born and educated in Bulgaria, Dr. Vesco holds an impressive array of scientific, business, and scholarly achievements, including academic appointments at both the University of Michigan and University of California. He was the first medical doctor to recognize how hyperbaric-chamber oxygenation could benefit stroke patients. The doctor also wrote several highly regarded books and even coined the term "antioxidant." He has since based much of his research on the topical application of bioflavonoids, laying the foundation for a whole new generation of skincare products. His award-winning discoveries have also led to some of the world's most effective holistic skincare approaches utilized today at such innovative facilities as Malibu Canyon Medical Spa and beyond.
---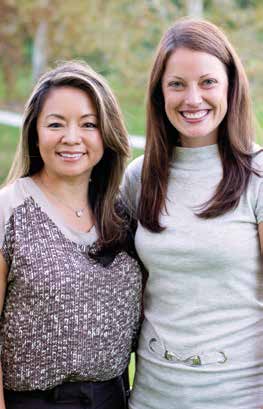 RUMACK-HARMER PEDIATRIC DENTISTRY
Elena Rumack, DDS & Lecia Harmer, DDS | Owners
16542 Ventura Blvd., #506, Encino | 818.943.8228 | encinotoothfairy.com
23622 Calabasas Rd., #119, Calabasas | 818.222.4543 | calabasastoothfairy.com
Drs. Elena Rumack and Lecia Harmer met 10 years ago at UCLA Dental School and have been fast friends ever since. Both dental care providers are board certified specialists in pediatric dentistry and are co-owners of Rumack Harmer Pediatric Dentistry, in Calabasas and Encino. Dr. Elena Rumack obtained her DDS degree from UCLA. After completing a residency specializing in caring for patients with special needs, she completed a second residency in pediatric dentistry. Dr. Rumack has been a lecturer and clinical instructor at UCLA for the past 10 years. Affectionately called the "Tooth Whisperer" by parents, Dr. Elena is known for her gentle ways in treating children and comforting their parents. Dr. Rumack specializes in laser frenotomy procedures on infants and children with lip and tongue ties. She has been performing frenotomies for many years with great success. Dr. Lecia Harmer attended the University of Michigan and graduated with a B.S. in biochemistry with high honors. She obtained her DDS degree from UCLA, concurrently with a M.S. in oral biology. Dr. Harmer actively participates in many community outreach programs, both locally and internationally.

Both Dr. Elena and Dr. Lecia are known for their gentle way of putting children at ease when it comes to dental treatment. They strongly believe in preventive dentistry, focusing on nutrition, education, and positive reinforcement in a nurturing environment. To encourage early prevention of dental disease, both doctors encourage parents to bring their children in for their first dental visit by age 1, as recommended by the American Academy of Pediatric Dentistry.
---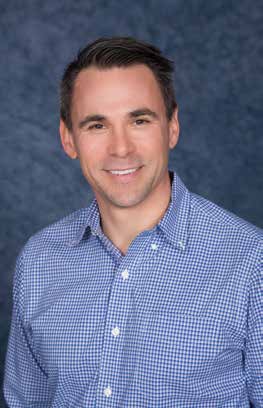 PAIR ORTHODONTICS
Jason Pair, DDS
23622 Calabasas Rd., #119, Calabasas
818.222.4543 | pairorthodontics.com
After graduating from UC Los Angeles with a B.S. in physiological sciences, Dr. Pair traveled north to dental school where he attended UC San Francisco. He then completed his orthodontic residency in 1999 at UCLA, where he was chief resident. His research project was published in the American Journal of Orthodontics & Dentofacial Orthopedics, the leading peer-reviewed journal in the profession. He has had multiple case reports published since that time.

Dr. Pair is a member of the San Fernando Valley Dental Society, where he was president for the year 2007. He is currently a peer review committee member. He is a lecturer and clinical instructor in the UCLA Orthodontics Residency Program. He is a member of the American Association of Orthodontists, the American Dental Association, the California Dental Association, and the Pacific Coast Society of Orthodontists. In addition to lecturing  at UCLA, he has lectured to the California Society of Pediatric Dentists, the California Dental Assistant Society and the San Fernando Valley Dental Assistant Society, the ROP program of Santa Clarita and at the University of Francisco Marroquin in Guatemala. He has participated in various volunteer dental organizations, traveling to Guatemala, Mexico, and Israel.

Dr. Pair is dedicated to creating beautiful and healthy smiles and offers orthodontic services for children and adults. He is proud to be associated with Dr. Rumack and Dr. Harmer, serving the community where he resides. Services include all forms of braces, the Damon System, Invisalign, and Surgical and accelerated orthodontics for children, teens, and adults.
---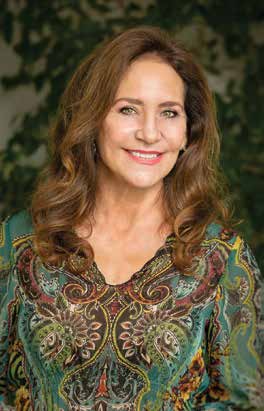 WESTLAKE BODY CONTOURING
& WELLNESS CENTER
Dianne Lalena Sandberg, DC.
30423 Canwood St., #205, Agoura Hills
818.852.7352 | westlakebodycontouring.com
Dr. Dianne Lalena Sandberg, owner of Westlake Body Contouring and Wellness Center, specializes in photobiomodulation/photomedicine and is currently the only leading specialist in Southern California using high-level LED therapy for fat loss and chronic pain. This technology was originally founded by NASA to treat wound healing for the military by increasing collagen and elastin and decreasing inflammation. It was recently discovered that this noninvasive LED treatment is highly effective in liquefying fat from inside the cells. Many patients have seen amazing results when treated for fat reduction and body contouring, where patients can lose two to seven inches with their first treatment with no downtime. The treatment is also effective for facial rejuvenation and in treating youth acne.

Dr. Dianne also treats patients who suffer from diabetic neuropathy, neuropathy, postsurgical incision healing, rheumatoid arthritis, osteoarthritis, and chronic joint pain. She is also one of the few concussion experts in the Valley and has had tremendous success treating athletes by using this LED technology. In addition to treating athletes, she treats many celebrities in the community. Dr. Dianne obtained a B.S. in Education from Louisiana Tech University and a B.S. in Kinesiology from UNLV, leading her to an MD degree from UCLA. She obtained her Doctor of Chiropractic degree from LACC and has been a treating chiropractor for 19 years. She is married to Dr. Jim Sandberg and has a 17-year-old son, James Bo. Dianne enjoys watching her son play hockey and spends her spare time as a wish granter for Make-A-Wish Foundation.
---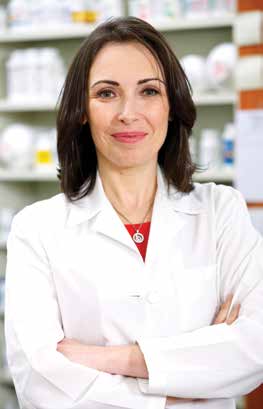 COURTYARD PHARMACY
Greta Goldshtein, PharmD, APh
23693-B Calabasas Rd., Calabasas
818.403.3072 | courtyardpharmacy.com
Courtyard Pharmacy's founding pharmacist, Greta Goldshtein, is an advanced practice pharmacist who earned her doctor of pharmacy from USC School of Pharmacy in 1997. Greta honed her skills as an inpatient pharmacist at Cedars- Sinai Medical Center and then as an outpatient pharmacist and owner of Roxbury Pharmacy in Beverly Hills. She based Courtyard Pharmacy's services on a collaborative-care model that includes a pharmacist who can augment physician-provided care, deliver medication therapy management, provide preventative care services, and facilitate transitions of care. Greta believes that patients should have the opportunity to engage in meaningful partnerships with caring and knowledgeable health professionals who work together to simplify the process involved in receiving medical care. The pharmacy's staff can steward the care of your family members to alleviate the burden on busy caregivers having to navigate medication therapy on their own. They also make house calls.

Greta and her staff strive to build strong relationships with their neighbors so that they can get a full understanding of every patient's needs, meet their expectations, and keep them involved in their care at every phase. They invite all potential patients to call the pharmacy or stop by to find out how the team can support you.

State-of-the-art healthcare and wellness support are now available to all age groups at your doorstep in Calabasas.
---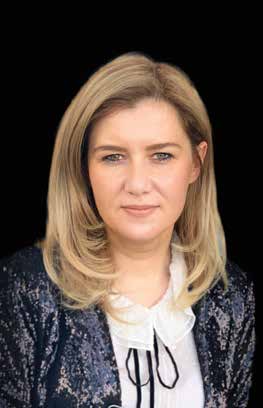 ELL EVE MED SPA
Irina Manukyan, FNP-C
20929 Ventura Blvd., #38, Woodland Hills
747.777.5007 | ellevemedspa.com
A board-certified family nurse practitioner with a masters in nursing, Irina Manukyan, FNP-C, utilized her vast medical knowledge, passion for aesthetics, and strong people skills to open EllEve Med Spa in Woodland Hills. She incorporates expertise gleaned from 12 years of nursing with more than four years dedicated to women's health and wellness to deliver some of the most advanced aesthetics treatments around.

Irina's honest, straight-forward manner immediately puts you at ease. Combining her background in health and wellness, she uses her laser-like focus to offer each client an array of safe, balanced treatments resulting in healthy, glowing skin and a more youthful appearance. She's created a rejuvenating haven in the heart of Woodland Hills, replete with minimalist décor and splashes of elegant black, gold, and white tones throughout. Reminiscent of a European spa, EllEve Med spa offers a welcome escape amidst the hustle and bustle of Ventura Boulevard.

Versed in such medical spa treatments as serum and moisturizing injectables, body sculpting, laser hair removal and skin tightening, and revitalizing facials incorporating revolutionary topical ingredients, Irina turns the science of skincare and anti-aging therapies into an art. She's also built a one-stop shop that also tends nails, brows, and lashes. It's easy to surrender yourself to this innovative entrepreneur who combines Old World values with modern technology to create timeless beauty treatments in the San Fernando Valley.
---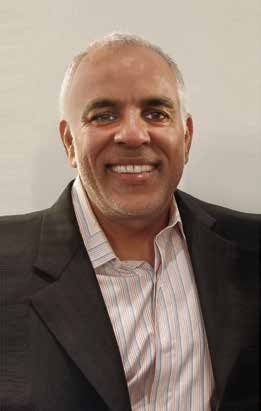 NURSE NEXT DOOR
Vineet Dua, Owner
Serving Calabasas, Agoura Hills, Thousand Oaks, and surrounding areas
818.452.0530 | nursenextdoor.com
Nurse Next Door Owner Vineet Dua is proud to bring premium senior home care to the communities of Calabasas, Agoura Hills, Thousand Oaks, Malibu, and the surrounding areas. His goal is to give families peace of mind while allowing seniors to maintain their dignity and remain as independent as possible. The brand promise of the "perfect match, fast and easy access, 24/7 accessibility and service, and managing everything every step of the way" ensures this guarantee while maintaining continuity of care. Caregivers go through an extensive hiring process and are hired only if they fit the core values of the company. Caregivers are more than task-oriented as they also strive to build relationships with clients and help them achieve their goals. Families can expect a caring, committed, and passionate team of individuals that put clients and their happiness as the top priority.

Nurse Next Door provides experts in Alzheimer's and dementia, licensed and bonded caregivers, and nursing services where needed – all with no long-term contracts. They also have the ability, through their 24/7 Care Service Center, to provide support at any hour of the day. If the need arises, clients or clients' family members can always speak with someone over the phone.

Vineet Dua has been an entrepreneur for over 25 years. With two master degrees, he's had extensive experience in operating and managing a small business with a team of employees.
---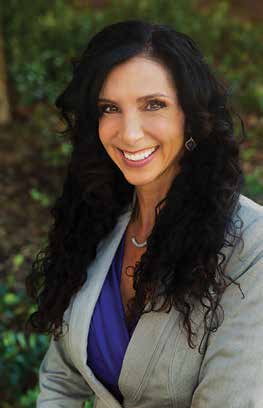 NEUROSENSE PSYCHOLOGY
Jonine Biesman, PsyD, ABPdN | Neuropsychologist
5016 Parkway Calabasas, Calabasas
818.415.6435 | neurosensepsychology.com
Dr. Jonine Biesman has over 20 years of experience specializing in assessing and treating children, adolescents, and young adults with neurodevelopmental disorders, such as autism, ADHD, and learning differences, and educational challenges. She works closely with families and conducts comprehensive child, adolescent, and adult neuropsychological and forensic evaluations. She also offers neurodevelopmental assessments and works extensively with parents in formulating treatment plans and early intervention programs for children ages 0 to 5. Dr. Biesman offers comprehensive neuropsychological evaluations with a specialty in pediatric neuropsychology and serves adult forensic cases and academic-related evaluations. She also co-created CyberSense Power Up (CPU), an intervention program for internet addictions. Engaging in play therapy with children specifically using DIR/Floortime approaches and other traditional psychotherapy models with adolescents, adults, and family systems is one of Dr. Biesman's specialties.

Dr. Biesman also provides expert testimony in complex legal cases for those who have suffered a birth injury, traumatic brain injury, and/or concussion, for example. She has served as a qualified medical expert for the Social Security Administration and has conducted independent medical evaluations for adults seeking disability benefits. Dr. Biesman is a board-certified pediatric neuropsychologist and diplomate of the American Board of Pediatric Neuropsychology. She is also a licensed clinical psychologist.
---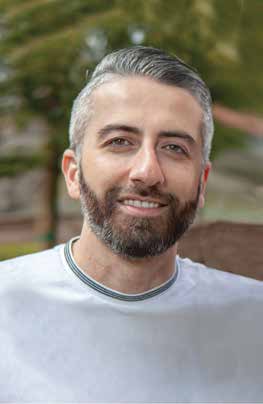 KOSARI COUNSELING
Pejman Kosari, LMFT
5743 Corsa Ave., #221, Westlake Village
323.834.8453 | kosaricounseling.com
Utilizing his bachelor's degree in psychology from UC Santa Barbara and master's degree in psychology, with an emphasis in marriage and family therapy, from Phillips Graduate University, Westlake Village therapist Pejman Kosari, LMFT, proudly serves the community where he grew up. Kosari's psychology career spans more than 15 years. He began as a behaviorist, providing therapeutic services to children and families affected by autism spectrum disorder. Over the last decade, Kosari tailored his practice to individuals and families in a one-on-one, private, outpatient setting. He loves witnessing all the positive changes individuals and families make throughout their therapeutic journey.

With his ability to connect with people on a basic humanistic level that emphasizes their individuality and personal worth, Kosari uses his empathetic, compassionate, nurturing approach to develop a strong therapeutic bond. "Taking the first step and asking for help can be scary," explains Kosari. "But so can the alternative, which may feel like you are stuck, hopeless, lost, and alone."

Kosari specializes in treating depression, anxiety, special needs children, and autism spectrum disorder. He also works with individuals struggling with co-occurring disorders, which are mental health conditions coupled with addiction. Using a culturally sensitive, dynamic and goal-oriented approach, Kosari counsels people from all walks of life, helping them overcome the challenges and stresses of living in this multicultural metropolis.
---