Dr. Jeffrey Glaser
January 7, 2020
Dedicated to Improving Each Patient's Quality of Life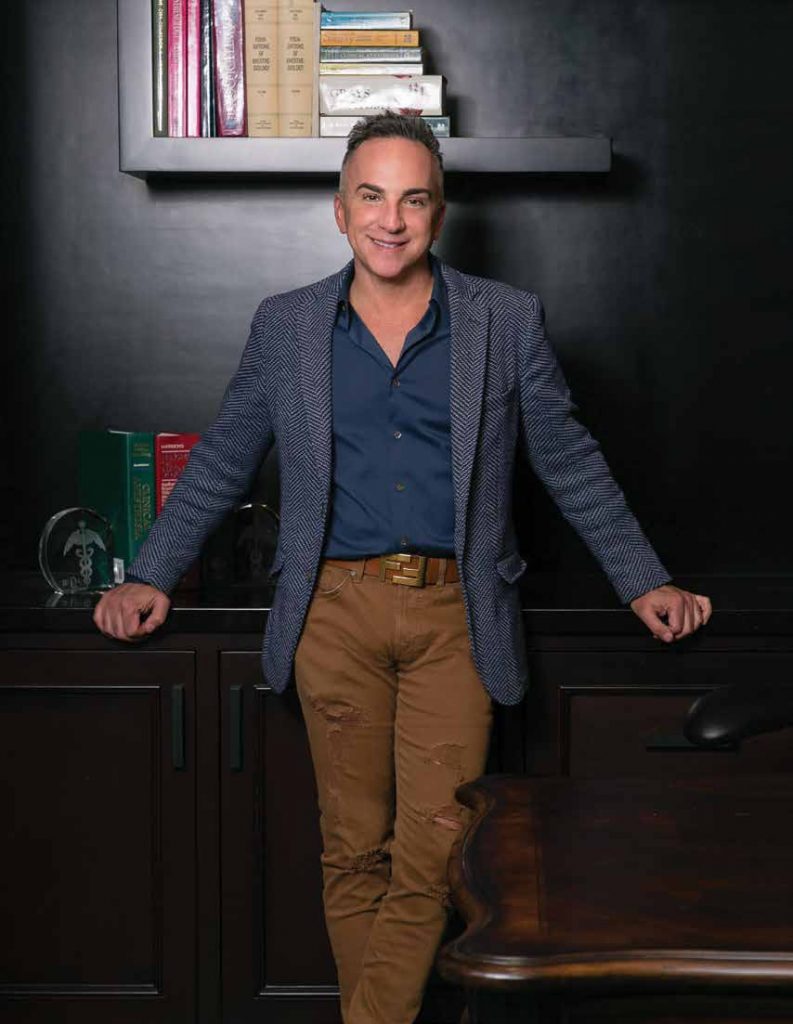 Dual-board-certified interventional pain management physician Dr. Jeffrey Glaser believes, like fingerprints, that no two patients are alike. At his Glaser Pain Relief Center in Encino, where he's served patients for nearly two decades, Dr. Glaser also thinks treatment plans should be as unique as each individual. "It is important for us to understand what makes our patients tick in order to provide the optimal therapy for their particular goals," he explains.

Those living with chronic pain realize how deeply it affects every area of their lives. Dr. Glaser is able to utilize state-of-the-art interventional pain management procedures as an alternative to major surgery. "New FDA-approved treatment innovations allow us to provide patients with greater relief than ever before," says Dr. Glaser. "Spine surgery is rarely needed these days and insurance companies now recognize patients often do well with these treatments. So, in 2020 and beyond, they'll cover more of them."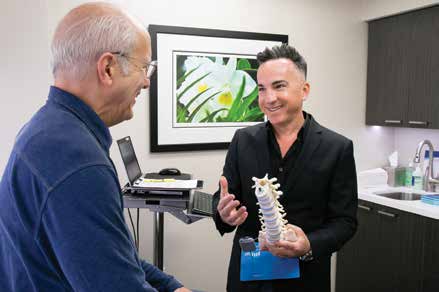 One of his most exciting new treatments is the Vertiflex Superion procedure for symptoms of lumbar spinal stenosis. "In the past, physical therapy, medication management, epidurals, and major surgery were the only options to relieve this condition, which occurs when the spinal canal lacks sufficient space, resulting in painful pinched nerves." Today, the doctor performs a short 30-minute procedure, implanting a small device smaller than a dime to open up the spinal canal and allow more room for the nerves. Patients go home the same day that they have this minimally invasive procedure, which is covered by Medicare.

Dr. Glaser also offers regenerative medicine, such as platelet-rich plasma (PRP) injections, to help the body heal naturally using its own cells. He also employs stem cells to repair or regenerate damaged tissues. Both work well for disorders of the shoulders, knees, hips, and spine.

A graduate of the Sidney Kimmel Medical College of Thomas Jefferson University in Philadelphia, Dr. Glaser completed his internship and residency at the prestigious UCLA Medical Center. After practicing
medicine in Las Vegas, he returned to Southern California. In 2001, Dr. Glaser opened his Encino office to treat patients suffering from spine-mediated pain. He also treats migraines and arthritis joint pain of the knees, shoulders, and hips using the latest state-of-theart procedures.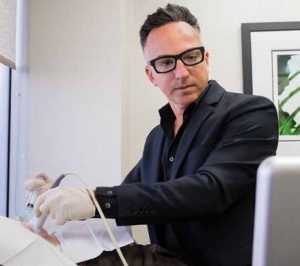 In 2019, Dr. Glaser welcomed Dr. John Zheng into his practice. Dr. Zheng is a board-certified interventional pain management physician that specializes in disorders of the spine as well as sports injuries and pain caused from musculoskeletal disorders. Besides working with sports-related injuries, together Dr. Glaser and Dr. Zheng continue to help patients experiencing pain caused by herniated/bulging discs, spinal stenosis, failed back surgery, and sciatica.

"Our physicians and staff love our patients and consider it an honor and a privilege to have them trust us with their care," shares Dr. Glaser. He truly appreciates the support of the Calabasas community and beyond and vows to continue his mission to improve each patient's quality of life.
Jeffrey B. Glaser, M.D.
Glaser Pain Relief Center
16311 Ventura Blvd., #518
Encino
818.501.PAIN (7246)
glaserpainrelief.com