How to Cope When Hope is Your Only Option: Jim Stavis
July 1, 2018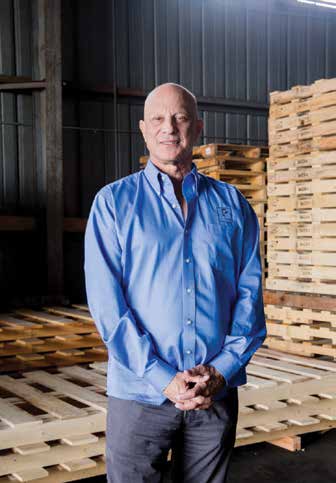 We've all felt hopeful at certain points in our lives. One local Calabasas resident,
CEO, author, and remarkable three-time organ recipient Jim Stavis has managed to maintain a positive outlook throughout his life. Fighting diabetes since childhood, he continues to believe anything is possible with the right mental attitude.
CEO of a successful Southern California steel company, Paragon Steel, Stavis was extremely fortunate to receive a rare triple-organ (heart, kidney, and pancreas) transplant in 2005 at Cedars Sinai Hospital in Los Angeles, that saved his life after battling the effects of the disease for nearly 35 years. "Back in the 70s when I was diagnosed," explains Stavis, "medical technology was not what it is now…I was given a rather dire and bleak forecast that I would have a lifetime of health problems, such as heart and kidney disease, amputations, and blindness." Through the incredible sacrifice of organ donor Brice Fabing and his family, Stavis was eventually given a second chance at a healthier life.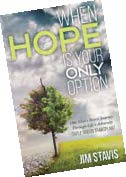 Brice was a 17-year-old when tragically killed in a car accident during his senior year in high
school. Coincidentally, Stavis was first diagnosed with type 1 diabetes at the age of 17. Now, whenever Brice's mother, Dorine Fabing, visits Stavis, she holds him close to listen to the triumphant beating of her son's heart. Their inspiring story is showcased in a short film, "Source of Hope," which is available for free through Jim's website. His new book, When Hope Is Your Only Option, published by Dog Ear Publishing and available through Amazon and Barnes and Noble, further details his personal journey and shows how hope can get you through almost anything. He also highly recommends that people consider organ donation via their local DMV or donatelifecalifornia.org. "Eventually, we are all tested in one way or another," remarks Stavis. "My book is not just a transplant story. It is a life story."
Jim Stavis
800.388.8998
jimstavis.com
by Lori Berezin