Enjoy Comprehensive Care in Calabasas at Courtyard Pharmacy
September 10, 2020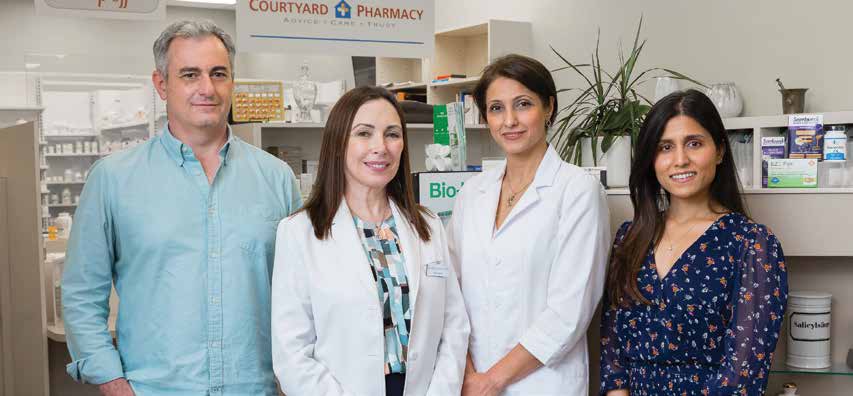 Now, more than ever, it's crucial to find a local pharmacy you can trust. While it may be easier to shop at big box stores or online, the service doesn't compare to the personalized treatment and quality of Courtyard Pharmacy. Founder and Advanced Practice Pharmacist Greta Goldshtein, PharmD, APh, brings more than two decades of experience in both in-patient and outpatient care to Calabasas.

"Our primary goal is to create a health hub to support the wellbeing of our community," explains Goldshtein, who also owned Roxbury Pharmacy in Beverly Hills for more than a decade before selling it and opening Courtyard.

At Courtyard Pharmacy, each pharmacist takes ownership of the entire medication process, working with providers to help patients achieve optimum health. They even offer all your medications in easy-to-use multi dose bubble-packed medication calendar cards. These especially appeal to seniors and caregivers and can be delivered directly to your home.

On-staff pharmacists treat each patient holistically, offering convenient in-person and telemedicine appointments to provide preventative, chronic, and acute care.

Goldshtein promotes safety, compliance, consistency, and care, while remedying the fragmentation that occurs when patients utilize multiple providers and/or pharmacies. These worthwhile goals come at a time when medical guidance remains vital. Courtyard's pharmacists not only fill prescriptions, they act as educators and coordinators of care, screening for contraindications, interactions, and potential side effects. They guide patients through comprehensive medication management, immunization, and a travel program to help avoid and manage common health-related conditions while on the road.

Courtyard Pharmacy currently provides prescription, homeopathic, and over-the-counter medications, routine and travel immunizations, vitamins and supplements, first-aid, wound care, and durable medical equipment. They look forward to offering additional complementary services, including homeopathic practitioners, naturopaths, and dieticians, to further serve the community. Visit their website for informative blog posts on current health topics plus a link to additional helpful resources.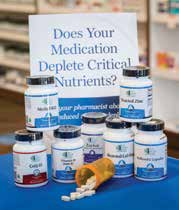 Courtyard Pharmacy
23693 B Calabasas Rd.
Calabasas
818.403.3072
courtyardpharmacy.com