Lose Inches and Tighten Skin Painlessly
September 11, 2020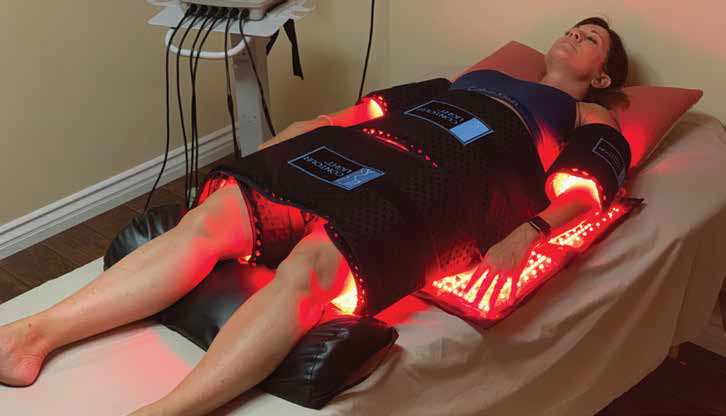 We're always looking for ways to improve our looks, whether trying to lose inches from our belly or eating the latest superfoods. Now, you can painlessly achieve the looks you crave at Westlake Body Contouring in Agoura Hills. Westlake Body Contouring's owner, Dr. Dianne Lalena Sandberg, offers state-of-the-art Contour Light low-level laser therapy (LLLT) to help clients lose inches while toning the skin during quick 25-minute, pain-free sessions.

No pain, less gained
Unlike liposuction or CoolSculpting, LLLT doesn't inflict cell damage, pain, or scarring. It's completely noninvasive with no downtime. LLLT reflects light directly into your fat cells via its patented reflective coating, making it the most effective technique on the market today. This red-light treatment isn't a form of radiation or UV light.

How it works
You simply lie down and are covered with warm LED pads. You then stand on a vibrating platform to help drain the fat through your lymphatic system. As the LED light penetrates your fat cells, it liquefies the fat causing it to be released through the cell wall pores. Clients generally lose three to five inches from their waists, arms, hips, and thighs in a single treatment. Plus, your skin appears more toned and radiant due to naturally increased collagen and elastin production.

Heal your pain
Since LED light increases blood flow and energy to injured areas, it also reduces inflammation to help ease a range of conditions from arthritis and neuropathy to migraines and autoimmune diseases.

Lose even more weight with ChiroThin
Those looking to lose additional weight can try the doctor- supervised ChiroThin Weight Loss Program. Average weight loss has been between 20 to 35 pounds in 42 days for women and 30 to 45 pounds for men. The staff can discuss all your options as well as contraindications for this program.

Look and feel better naturally
Westlake Body Contouring offers DNA genomic testing to create your genetic nutrition profile and lose weight more efficiently and other health and beauty treatments. They simply help clients become the best they can be naturally.

Westlake Body Contouring
30423 Canwood St., #205
Agoura Hills
Mediterranea 1 Building
818.852.7352
westlakebodycontouring.com