Anti-Inflammatory Foods
February 3, 2021

Inflammation can be both good and bad. On one hand, it helps your body defend itself from infection and injury. On the other hand, chronic inflammation can lead to weight gain and disease. Stress, inflammatory foods, and low activity levels can make this risk even greater. Studies demonstrate that some foods can help fight inflammation.
Berries
(strawberries, blueberries, raspberries, blackberries)
Berries contain antioxidants called anthocyanins. These compounds have anti-inflammatory effects that may reduce your risk of disease.
Fatty fish
(salmon, sardines, herring, mackerel, anchovies)
Fatty fish is a great source of protein and the longchain omega-3 fatty acids—EPA and DHA—reduce inflammation.
Broccoli
Broccoli is extremely nutritious and is a cruciferous vegetable, along with cauliflower, Brussels sprouts, and kale. Research has shown that eating a lot of cruciferous vegetables is associated with a decreased risk of heart disease and cancer.
Avocados
Avocados are packed with potassium, magnesium, fiber, and heart-healthy monounsaturated fats. They also contain carotenoids and tocopherols, which are linked to reduced cancer risk.
Green tea
You've probably heard that it's one of the healthiest beverages you can drink. It reduces your risk of heart disease, cancer, Alzheimer's disease, obesity, and other conditions.
Peppers
Bell peppers and chili peppers are loaded with vitamin C and antioxidants that have powerful anti-inflammatory effects.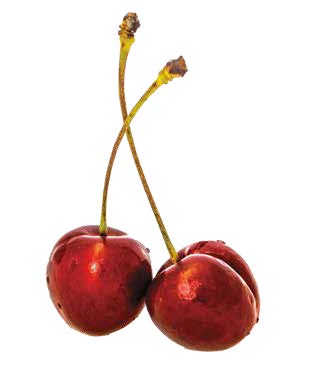 Mushrooms
(truffles, Portobello mushrooms, and shiitake)
Mushrooms are very low in calories and rich in selenium, copper, and all of the B vitamins. They also contain phenols and other antioxidants that provide anti-inflammatory protection.
Turmeric
Turmeric is a spice with a strong, earthy flavor that's often used in curries and other Indian dishes. It has received a lot of attention for its content of curcumin, a powerful anti-inflammatory nutrient. Reduces inflammation related to arthritis, diabetes, and other diseases.
Extra virgin olive oil
This is one of the healthiest fats you can eat. It's rich in monounsaturated fats and a staple in the Mediterranean diet, which provides numerous health benefits. Studies link extra virgin olive oil to a reduced risk of heart disease, brain cancer, and other serious health conditions.
Dark chocolate and cacao
Dark chocolate is delicious, rich, and satisfying. It's also packed with antioxidants that reduce inflammation. These may reduce your risk of disease and lead to healthier aging. Flavanols are responsible for chocolate's anti-inflammatory effects and keep the endothelial cells that line your arteries healthy.
Tomatoes
The tomato is a nutritional powerhouse. Tomatoes are high in vitamin C, potassium, and lycopene, an antioxidant with impressive anti-inflammatory properties. Lycopene may be particularly beneficial for reducing pro-inflammatory compounds related to several types of cancer.
Cherries
Cherries are delicious and rich in antioxidants, such as anthocyanins and catechins, which fight inflammation.