Woo! BBQ Sauce Runs Through His Blood
September 29, 2020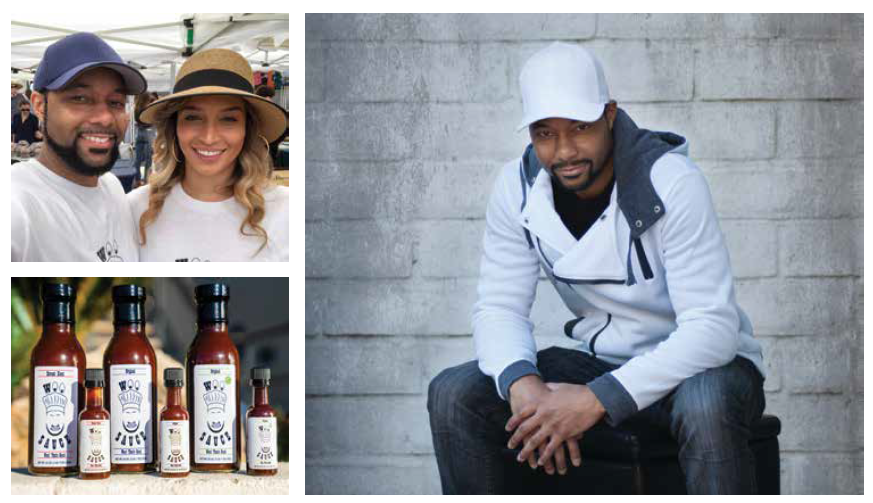 From early on, Westlake Village native Kevin Moore felt destined to become an entrepreneur. His parents moved from New York to Westlake Village in 1982, and a year later, Kevin was born. He later attended White Oak Elementary and Lindero Canyon Middle School and graduated from Agoura High in 2001.

"I was one of only a few Black males in Westlake Village," explains Kevin. "I like to call it a double-edged sword. I'm blessed to have grown up here and received a great education. At the same time, I've had to teach myself how to deal with people who didn't consider me an equal."

His mom put him in sports because he was so energetic. Later in college, he studied computer science at Santa Monica College and Cal State Northridge. Afterwards, he began a career customizing computers, airbrushing them with logos of clients' companies, or their favorite sports teams. He continued to polish his skills and was eventually hired by that Holy Grail, Apple, who soon promoted him to work in Arizona.

Kevin shared fun-filled weekends "chilling and grilling" with friends and family. His good times were soon cut short when he contracted a rare disease known as Coccidioidomycosis, or Valley Fever. His doctor eventually recommended he live closer to the water to better heal. So Kevin returned to Westlake Village.

It is said when one is given lemons, or hard times, they should sweeten it by making lemonade. Instead of lemons, Kevin decided to create the perfect BBQ sauce, based upon a mouth-watering family recipe.

"My dad had completed culinary school, and we really missed chilling and grilling," remarks Kevin. "So, in 2016, while living in Calabasas, we produced a sauce that really excited us." They fine-tuned it, designed a company logo, and built the brand that makes everyone say, "Woo! That's good." And in 2019, Woo Sauce was born and launched at the Calabasas Farmers Market. We hope each bottle will woo everyone with our undying family love." You can sample some of that love via their website at woosauce.com, Erewhon, Jim's Fallbrook Market, and coming soon to Amazon.