Toscanova Calabasas
November 3, 2020
More Popular Than Ever!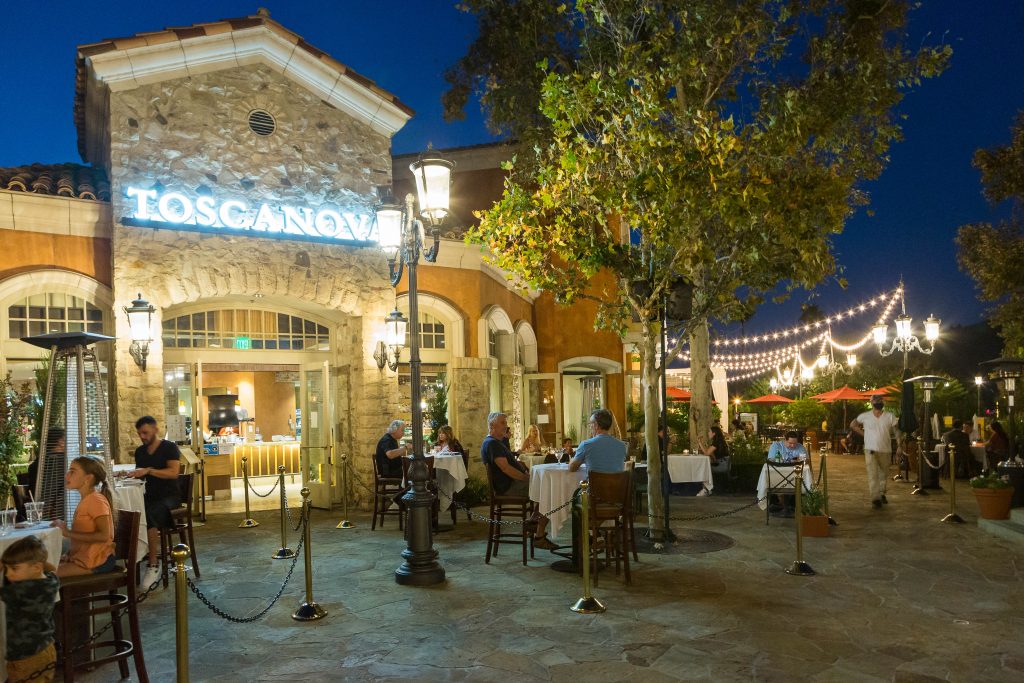 Since the day they opened in April 2012, Toscanova at The Commons of Calabasas has been one of the most popular and beloved dining destinations in the Calabasas community. The elegant Italian restaurant— with authentic Italian food and ambiance—is a favorite "go-to" for business lunches, birthday and anniversary parties, and romantic dinners.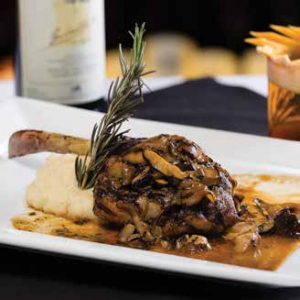 When Los Angeles County restaurants were finally given the green light to reopen their doors for the first time since the March 16 lockdown, the owners, managers, chef, and staff breathed a heavy sigh of relief. Then they sprang into action to comply with all of the new COVID-19 protocols and safety measures necessary to keep both their staff and their guests safe. The team at Toscanova understood the importance of taking the pandemic seriously. The menus were updated. They purchased the PPE required for reopening safely, invested in rigorous training, and redesigned the restaurant's layout to create more open space on the patio and courtyard grassy areas to accommodate more outside tables. While it may have taken the staff and their guests a little time to adjust to wearing their masks, it took no time at all for the word to spread that Toscanova was once again bustling. In fact, customers have raved about the new outdoor space, exclaiming that the restaurant makes them feel even more like they've been transported to a quaint Tuscan village, where they can enjoy the beautiful trees, lights, soft music, and ambiance.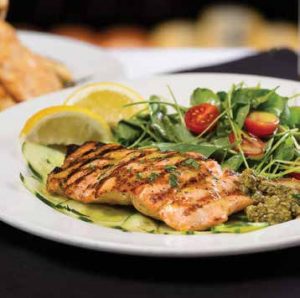 While the dining experience and safety protocols have changed, the food remains classically delicious. Chef Agostino Sciandri, known for taking a modern approach to classic dishes, serves an enticing variety of salads, pasta dishes with a gluten-free option, woodfired pizza, succulent seafood, and sizzling steaks. While the menu is extensive, many people enjoy hearing and ordering the daily specials, described in great detail by their Italian waiters and staff.
While everyone has their favorite dishes/entrees, the Tagliatelle Alla Bolognese, a homemade tagliatelle with beef ragu; the Filetto Di Manzo, grilled sliced filet mignon with wild baby arugula and shaved parmesan; and the Spaghetti Scampi E Rucola-Spaghetti with shrimp, arugula, and cherry tomatoes are house favorites. Customers also love the Carpaccio Di Salmone, a marinated fresh Atlantic salmon with shaved fennel, and the Nodino Di Vitello, a grilled veal chop with mixed wild mushrooms.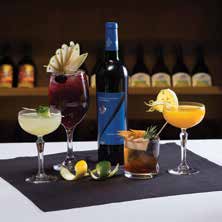 Toscanova also offers a wide array of hand-crafted cocktails and delicious wine and a great assortment of appetizers that can be enjoyed by the iconic fire pit or on the beautiful patio.

Toscanova is open for lunch and dinner seven days a week. While reservations are not required, it is highly recommended to reserve your table in advance. Takeout and delivery are still wonderful options.
4799 Commons Way
Calabasas
818.225.0499
toscanova.com