Wine Tasting on the Malibu Wine Trail
April 15, 2021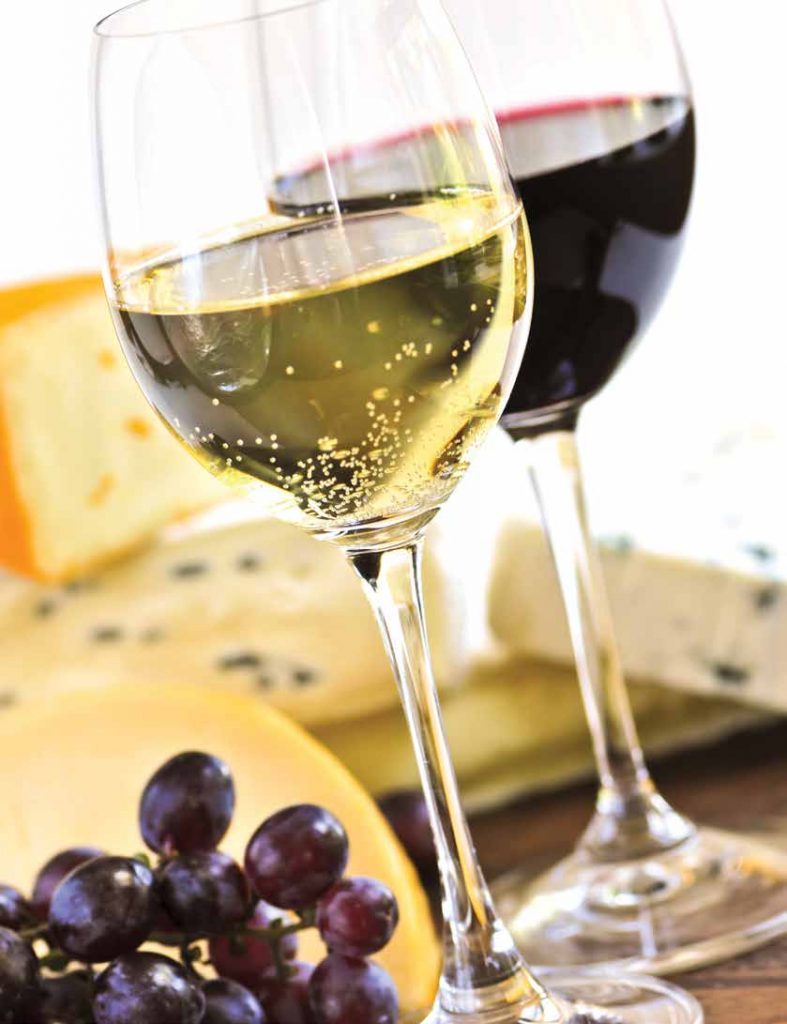 A burgeoning wine scene known as the Malibu Coast American Viticultural Area, or the "Malibu Wine Trail," has been steadily gaining popularity and accolades as the hot new spot for iconic Californian wines. There are an abundance of beautiful vineyards and wine tasting rooms which produce and serve incredible and unpretentious California wines. From Malibu to the San Fernando Valley, the following are some of the most exciting wine tasting experiences for novices and aficionados alike.

Nabu Wines in Westlake Village is the place to go for a proper wine tasting experience featuring truly well-made wines. Their single varietals and special blends are made from sustainably grown grapes on family-owned vineyards in Napa Valley and the Malibu Coast appellations. Each tasting flight features six specially curated wines served at once and accompanied by tasting notes written by owner and wine connoisseur Greg Barnett. Nabu is not just about the wines though—it's an inviting and lively spot to gather. Drink to the crooning acoustics of live musicians every weekend or groove out to turntables spinning vinyl from the owner's acclaimed rock music collection.

Malibu Wines, arguably the most famous vineyard of the Malibu Wine Trail, has several wine tasting experiences that vary from chic to downright adventurous. The location, which originally gained popularity for its wine tasting garden, where friends flock for picnics paired with the Semler and Saddlerock wines, has expanded after suffering damage in the Woolsey fire. The innovative proprietors, the Semler family, have found several new ways for guests to enjoy their delicious varietals while maintaining the casual and convivial atmosphere that gained them fame.

For those looking for a day of adventure in Malibu, Malibu Wines currently offers the Malibu Wine Hike. Perfect for those looking for something active, the guided Malibu Wine Hike is a 2.5-mile loop around the stunning property, where participants encounter endless vineyards, expansive views, and cave paintings by the Chumash tribe. Visitors won't be hiking rugged terrain with a glass full of Riesling, but they will stop in the gorgeous Organic Garden for a glass of mulled wine, and each participant will receive a parting gift of a half bottle of the Saddlerock label.

For the traditionalists, Malibu Wines also has established a new concept in West Hills. The Malibu Wines and Beer Garden is an outdoor establishment built within an historic former Spanish mansion where revelers can enjoy wine tasting flights, bottles of wine, and craft beers on draft. On weekends, they welcome the team from Two Doughs Pizza, who cook up scrumptious woodfired organic pizzas.

Cielo Vineyards recently reopened their tasting room, where the sweeping vistas and stone barn tasting room make patrons feel like they have been transported to the hills of Tuscany. Their open lawn overlooking the Santa Monica Mountains is adorned with rustic-style tables where people relax with homemade picnics or pizzas made on site. Best of all, Cielo offers over 20 exclusive wines from the Woodstock and Estate labels, by the bottle or by the glass, so there are plenty of reasons for multiple trips to this enchanting locale.

A true hidden gem in Malibu is the Cornell Winery and Tasting Room, which serves a variety of wines from California vineyards and is the culmination of proprietor Tim Skogstrom's decades in the wine industry. His passion for wine is reflected in the intimate detail he puts into choosing each wine he features. Located next to the infamous Old Place, revelers can end their tasting by taking a step back in time to indulge in a delicious meal cooked over an oak fire.

One of the top local spots for having a glass of wine or going to a wine-focused event is the Strange Family Vineyards tasting room at the Malibu Lumber Yard. There is a sense of camaraderie that is palpable to everyone who gathers here. As Malibu locals who are passionate about cultivating community, the Strange family wine label is driven by their ethos of love, family, and relationships. All it takes is one visit to the tasting room for guests to fall in love with the Chardonnays, Pinots, and other varietals made using organic practices in the Santa Rita Hills, not to mention falling in love with the atmosphere, the staff, and enough wine to enjoy with other guests.

The opportunities for great wine tasting close to home are endless. And although COVID-19 restrictions remain in place at the time of publishing, these vineyards have been able to safely reopen and offer guests exceptional experiences at a time when they are needed the most.