Mastro's Thousand Oaks
November 4, 2018
Where Everyone Knows Your Name
At Mastro's Steakhouse in Thousand Oaks, everyone strives to create "Guests for Life." If the succulent steaks and savory seafood don't convince, the expert service and sophisticated atmosphere should.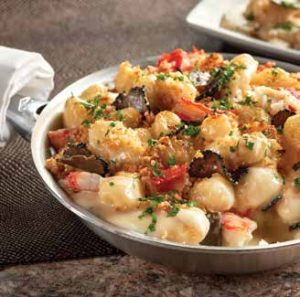 From the moment you enter the dining room, with its warm tones and rich black leather upholstery, you'll feel a sense of anticipation. Perhaps you'd like to begin with a cocktail in the piano lounge or head straight into the dining room for some caviar or succulent lobster cocktail. Try their traditional heirloom tomato and burrata salad or the Spicy Mambo Salad for something a bit jazzier. Follow it up with a main course of Chilean sea bass, Alaskan king crab legs, or perfectly cooked twin lobster tails. Steak lovers will feel they've gone to heaven as they savor the out-of-this-world, 48-ounce, double-cut, porterhouse, juicy filet, available in three sizes, or tender rack of lamb with a side of Alaskan king crab, black truffle gnocchi, or colossal onion rings.
Just when you feel you've had enough, the waiter tempts you with Mastro's signature warm butter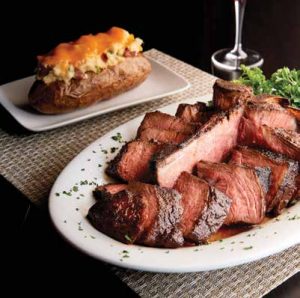 cake or a Johnnie Walker flight tray with that evening's featured dessert. Treat yourself and your guests to some sweet sorbet or gelato and call it a night. Or listen to a few tunes in the piano lounge, offering music nightly from 6:30 p.m. to closing. Enjoy the Elderflower Martini or the Lemon Ginger Smash, a tangy mixture of Grey Goose Le Citron vodka, agave nectar, fresh lemon, Domaine de Canton ginger liqueur, and mint, served tall with a splash of Fever-Tree club soda. Or sample one of the featured cocktails or craft beer and toast your good fortune.
The Thousand Oaks location of this legendary restaurant opened more than a decade ago on November 10, 2006. Situated in the heart of the city, directly across from the busy Civic Arts Plaza, it quickly gained a loyal following. So reservations are recommended, especially during the weekend. Remember to dress up. There's a bit of a dress code in this upscale eatery.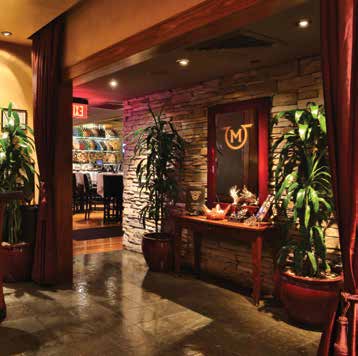 Mastro's rigorously trains its staff on the food, wine, and spirits. Everyone, from the executive chef to the maître d', goes above and beyond to make diners feel right at home, only better. It's easy to see why guests return again and again for a romantic evening or special occasion. There's also a semi-private dining area that holds up to 180 guests, perfect for holiday gatherings and other celebrations. The restaurant is open for dinner only. While they feature different items each night, the steak and seafood menu remains essentially constant. It's nice to know what to expect, especially when Mastro's always aims to exceed expectations.
Mastro's Steakhouse
2087 E. Thousand Oaks Blvd.
Thousand Oaks
805.418.1811
mastrosrestaurant.com
by Lori Berezin