Malibu Wines and Beer Garden Opens in West Hills
March 8, 2019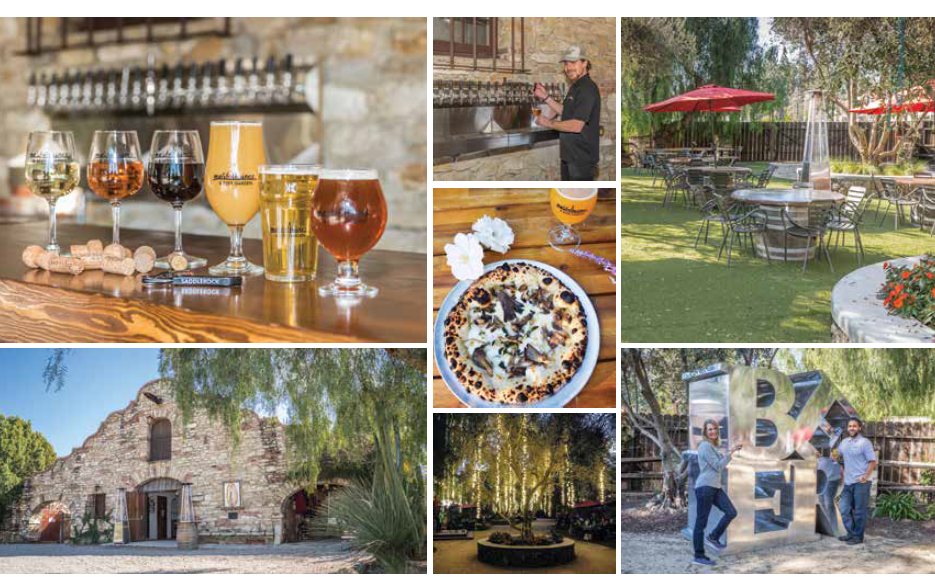 There's a reason to celebrate in West Hills. Malibu Wines recently opened a tasting room there. Complementing its Malibu location, the new Malibu Wines & Beer Garden is now conveniently located in the heart of the Valley. The Malibu location suffered slight damage during the recent fires but will be reopening in March 2019.

Located on a landmark Los Angeles Heritage Site that was once home to 1930's film star Francis Lederer, the charming mission-style building, formerly stables, provides the perfect venue for the tasting room. Serving Semler and Saddlerock-label wine, the Malibu Wines & Beer Garden expanded its selection to include a variety of local and regional craft beers. Guests can also enjoy tasty treats made to order from Two Doughs Pizza on Friday through Sunday, plus live music on the weekends. Walk-ins are welcome but reservations are recommended on Saturdays and Sundays during peak months: March through October.

The impressive line-up of craft beer (both local and regional) includes Relax IPA from New England, 1903 Lager from Craftsman Brewing Company in Pasadena, Valkyrie from Enegren Brewing in Moorpark, Changing Seas w/Pink Guava from 14 Cannons in Westlake Village, Matador Red Ale from 8one8 Brewing in Canoga Park, and many more.

The family owned Malibu Wines brand offers both the Malibu and West Hills communities a place to enjoy, relax, drink, and eat with friends and family. Open seven days a week in a unique setting, they strive to create lasting relationships with locals and friends as they continue to spread happiness one glass of wine (or beer) at a time.
23130 Sherman Way
West Hills
818.272.8572
malibuwines.com
@malibuwinesandbeergarden
by Lori Berezin
Photography by Steven Geldman